Netflix has found Jenny Slate's replacement to voice over Missy in Big Mouth Season 4. Jenny has been a part of the show since its debut. However, Netflix believed that it's high time for some changes for their vibrant character. Along with some big changes, Netflix has some surprise for its fans regarding Big Mouth. As the show delves into a glorious nightmare of best-friends so we can expect that it would continue in the next season. However, apart from their adventure, some big delighting news is also awaiting for you.
Big Mouth, created by Nick Kroll, Andrew Goldberg, Jennifer Flackett, and Mark Levin, is an adult animation show on Netflix. It follows a group of teenagers who finds their path through puberty while struggling with some new changes in their life. Throughout the series, the teenagers encountered many helpful advice and objects that helped them deal with their stage.
Big Mouth Season 4: Creator Discussed Some Changes In The Cast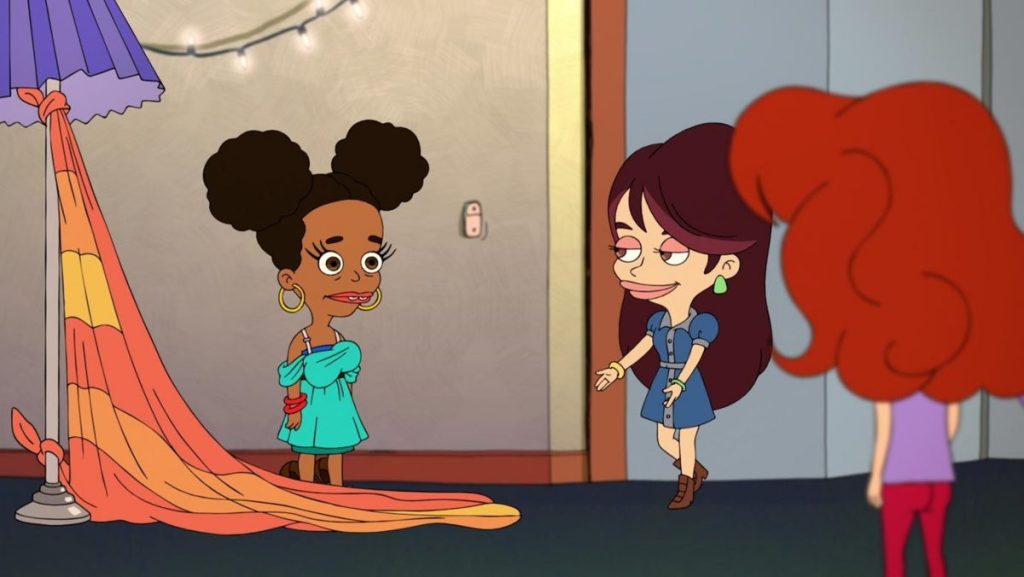 In June, Nick Kroll, the show's executive producer, said they have recast the actress for their biracial character Missy. In the upcoming season, the character would be portrayed by a black actress who has been voice-overed by Jenny since its first season. Speaking on cast changes, Nick wrote on Twitter that they had taken their rights for granted, and now they are correcting their mistake.
The fellow creators' Mark Levin, Jeniffer Flackett, and Andrew Goldberg, shared that they are proud of things that Missy has offered through her sensitive and diverse character. Now they are planning to grow this character by introducing another black actress to voice over this vibrant character.
Edebiri Will Take Control Over Missy
As for Missy, Jenny has already recorded the fourth season. Thus in most of the episodes, you will hear Jenny's voice. However, the creators have confirmed that Ayo Edebiri would take over Missy's character in the finale episode. So from then, Edebiri would continue playing Missy's role.
Big Mouth Season 4: Has It Renewed For The Next Season?
Big Mouth is one of Netflix's most-watched shows. There's no surprise in it, as last summer the show has renewed for the next season. Not only has the streamer renewed it for the fourth season. However, Netflix has ordered three additional seasons for its most successful show. It means season 4, 5, and 6 are already on its horizon.
Big Mouth Season 4: When To Expect?
Well, you don't have to wait too much as Big Mouth Season 4 has been slated to air this fall. It means Big Mouth Season 4 would air in October 2020. So, grab your snacks to binge-watch your favorite show. However, it's unclear when its remaining season would premiere. But till then, enjoy watching the fourth season.
Big Mouth Season 4: Who Will Return?
The entire main cast would return to reprise their role. Nick Kroll and Goldberg will return as best friends. Along with them, Jordan Peele, Maya Rudolph, and Jason Mantzoukas will return. Jessi Klein and Fred Armisen will also join them in the next season.