Finally, Fear The Walking Dead Season 6 is all set to enchant your world this early October. Although the season was supposed to air earlier, you know things postponed due to obvious reasons. Further, the creative team and cast decided not to reveal any spoilers for the next season. However, the new teaser would help the audience dive deep into Morgan and his survivors' group's upcoming stories. Well, the fifth season finale has already revealed that Morgan has survived. However, there's something not right with him.
Fear The Walking Dead Season 6: New Trailer Has A Lot To Speak
Look into Morgan's eyes, and the blood can be seen. The last season finale wasn't pleasant for Morgan, as he was shot and left behind so that walkers can kill him. However, Morgan anyhow survived from this state also. But, the next season would see a different Morgan. As per the trailer, he has changed a lot, but he's still our protagonist of the show.
It Will Follow A Time Jump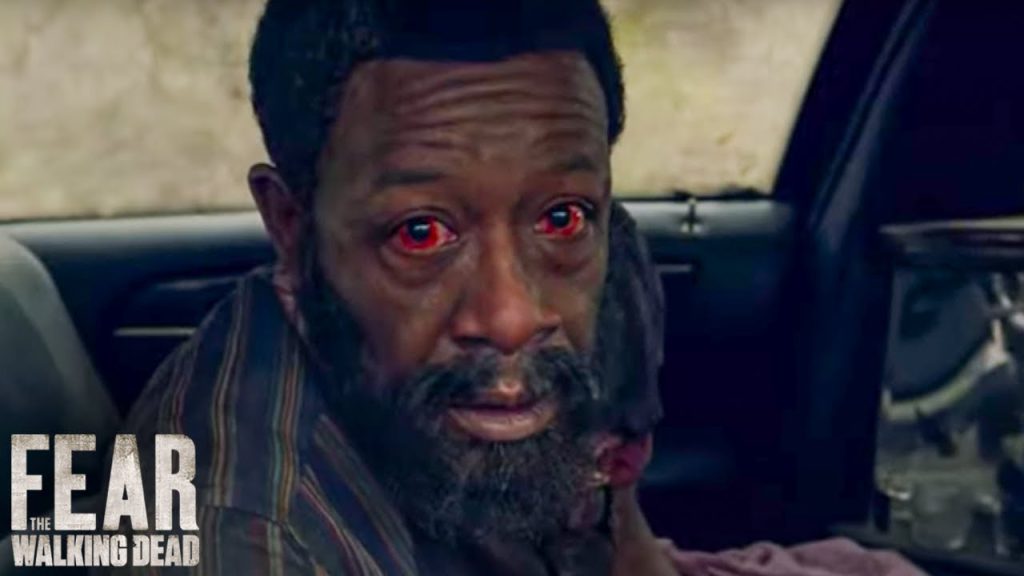 The trailer teased a time jump; as you can see, Morgan's hair is all grown up, and his eyes are all blood red. However, he had left behind in the fifth season. So, now he's on his own mission while his group has already been shipped to different communities, as Virginia and her troop has captured them in the last season. However, Morgan would look different in t he upcoming season. But, he's still smart and quick to save his group from other dangers.
Has Morgan Turned Into A Whisperer?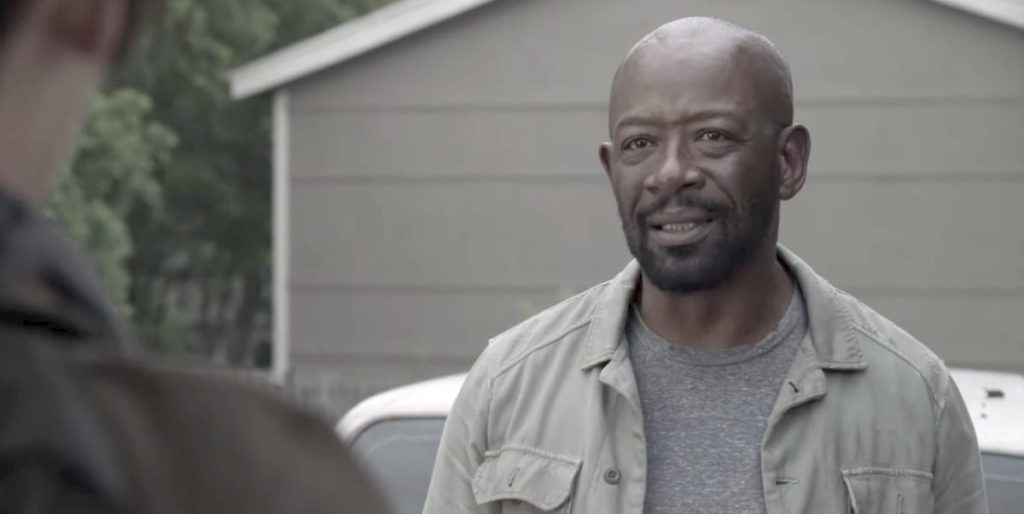 As for Morgan, his memory is still unchanged by the outside influencer. As in the trailer, he's talking to someone about finding a safe spot where everyone can hide. It indicates that Morgan is still the one who's looking for everyone's safety instead of his own. However, it's still unclear with whom he was talking to. Could it be Dwight or someone from the helicopter group?
A Few Deaths Might Encounter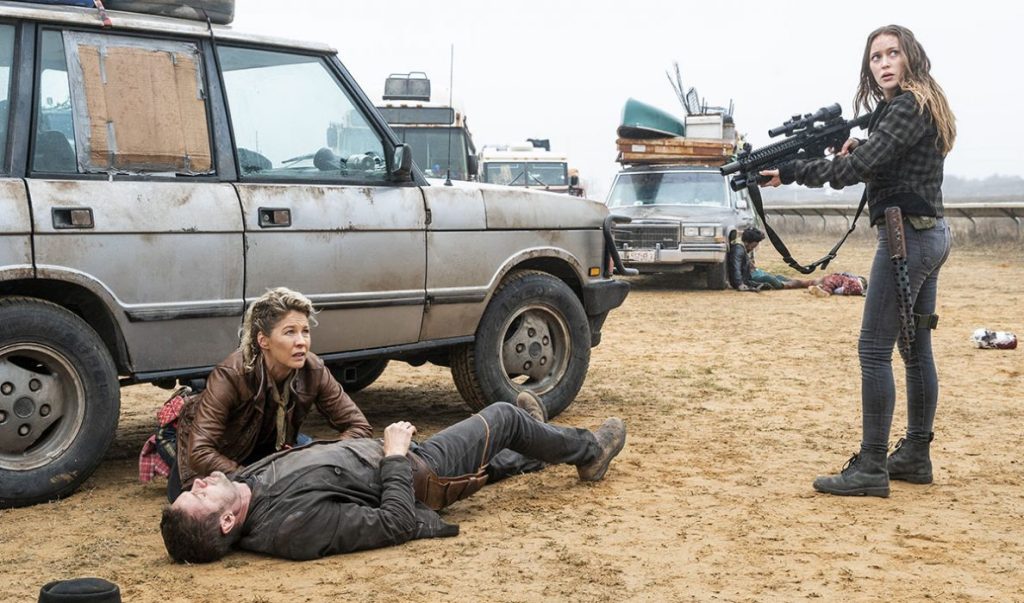 Well, it's clear that Morgan is still alive. However, Fear The Walking Dead Season 6 would encounter a lot of death in the early stage. Although who will die in the next season isn't revealed yet. But, it looks like Morgan's survivor's group is in danger in Virginia's community. Luciana said: "Good people died here today," it tells the survivors' fate is in trouble.
Someone Close To John Dorie Would Decease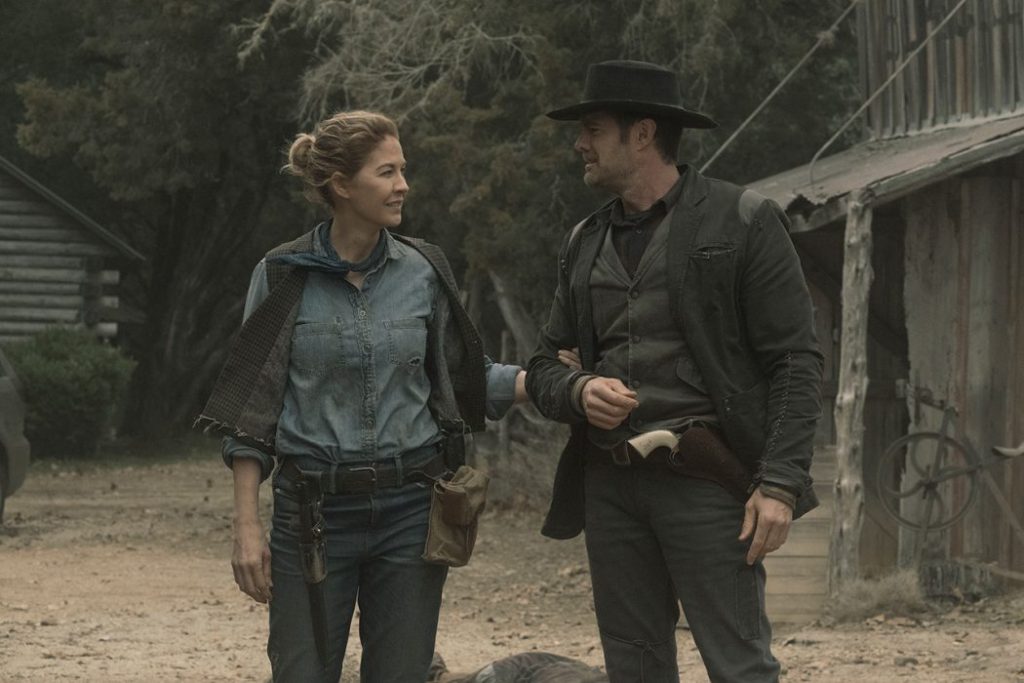 The direst moment in the trailer is when John Dorie visits the cemetery. However, only "Is Dead" focused on the trailer. So, it's unclear on whom grave John was moaning so severely. Well, hope Jenna Elfman's character June would be fine in the next season. Further, the trailer has already revealed that Maggie Grace would return as Althea in the next season. Perhaps there's a chance that something bad could happen with Althea.
Fearless Emile Would Be In Action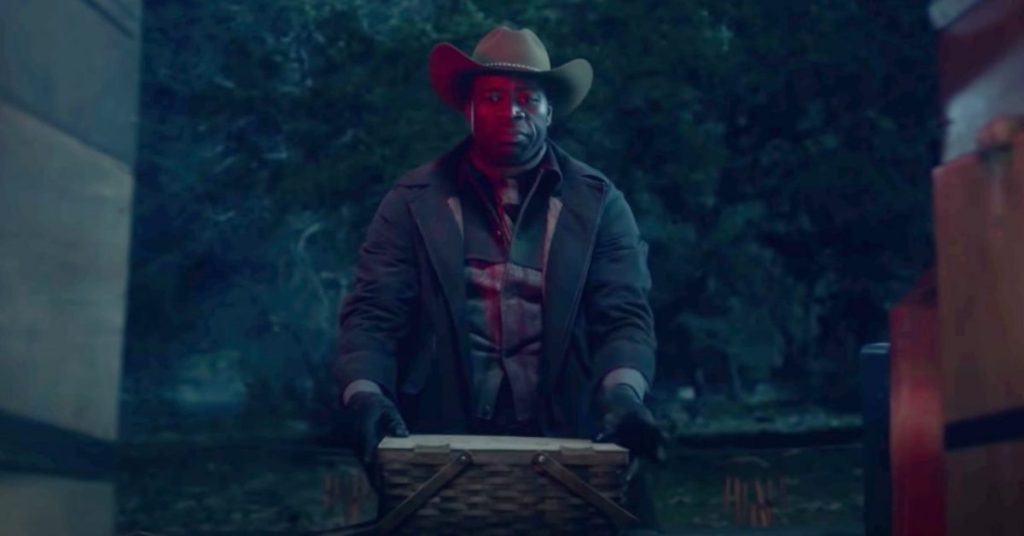 Demetrius Grosse's character Emile would be in a bold and daring action role in the sixth season. As the trailer suggests, Emile would involve in a brutal fight in Virginia's Pioneers. However, would it means that he could kill someone from Morgan's group? Well, hopefully, not.
Fear The Walking Dead Season 6: Release Date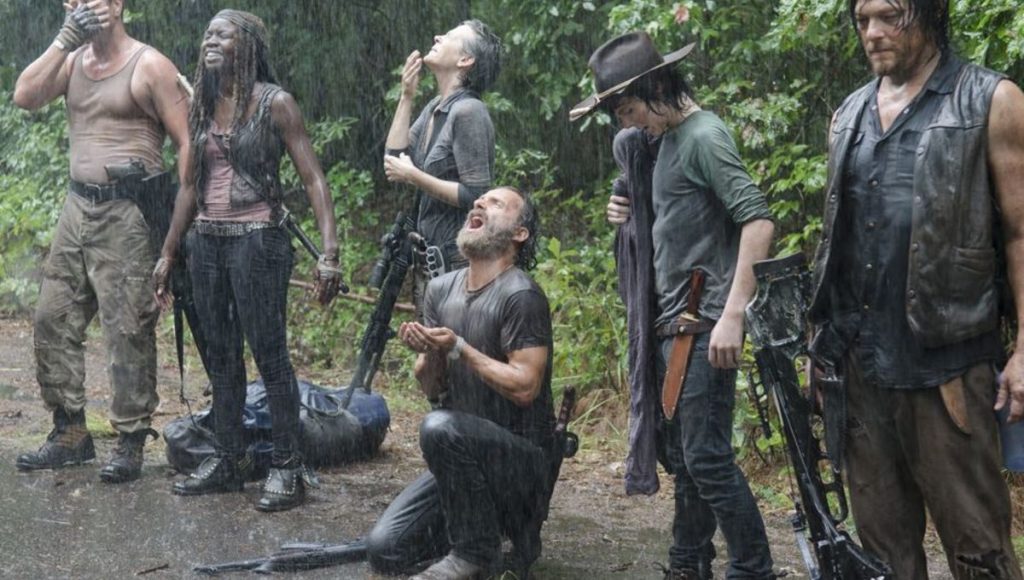 As mentioned earlier, you don't have to wait too much to get all the answers to your question. Fear The Walking Dead Season 6 is returning on October 11, at 9 pm only on AMC. So, enjoy watching your favorite zombie world.