Disney Junior's BAFTA and Emmy Award-nominated Vampirina is all set to bring Vampirina Season 3. This time the show would come back with some new guest stars. These include Christopher Jackson, Audra McDonald, Taran Killam, and many more. The show, which Disney defines as a meld of heartfelt storytelling, spooky fun, and Broadway-caliber music, has won many hearts since its debut in October 2017. It follows a friendly vampire family who recently moved from Transylvania to Pennsylvania. However, these changes have brought some funny troubles in the family.
The family runs their hotel for ghosts, phantoms, witches, mummies, and more. So they have to hide their work from humans. We see a sweet vampire kid Vampirina aka Vee explores the new world. But, she faces some trouble while adjusting to a new place and a new school in the human world. However, she makes some new best friends in the human world. That helps the family-run their hotel without being busted by any human. The show was inspired by Anne Marie Pace's popular children's book Vampirina Ballerina.
Vampirina Season 3: Release Date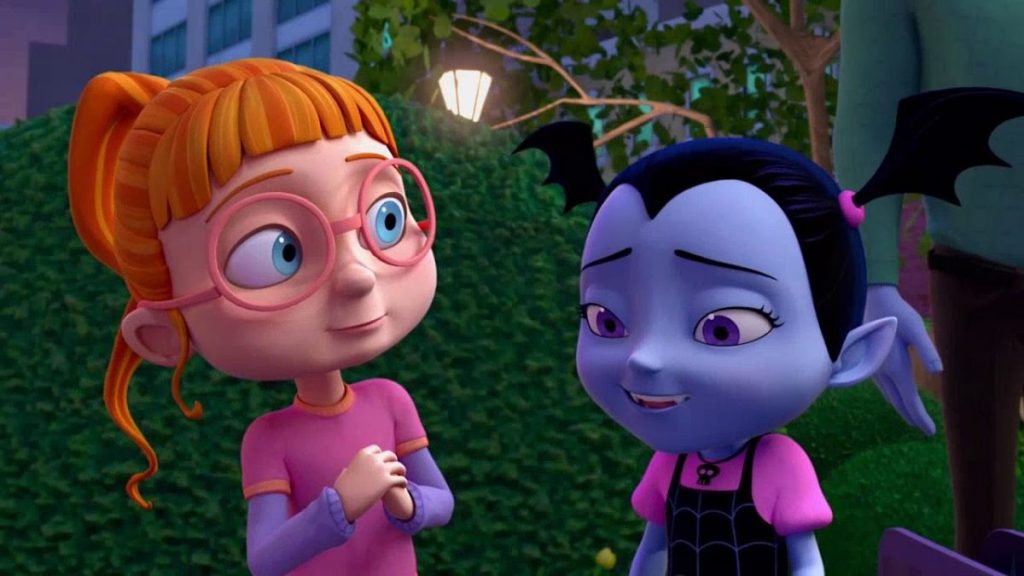 Well, all the Vampirina fans don't have to wait long for the upcoming season. As your favorite cartoon series would air soon in early October. Vampirina Season 3 is scheduled to air on October 5, at 11 am only on Disney Junior.
Vampirina Season 3: Cast Details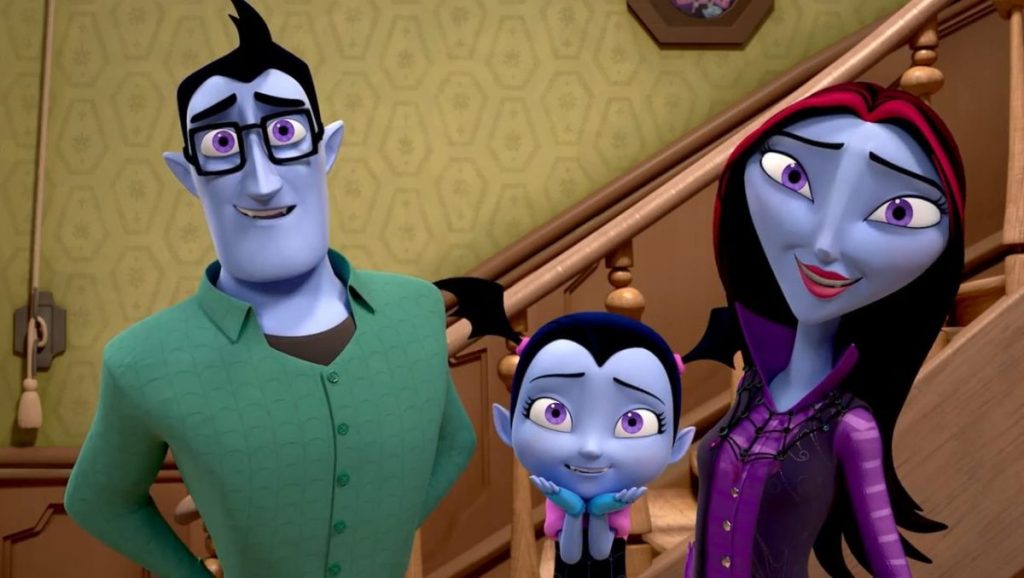 The entire main cast has returned to reprise their roles. These include Lauren Graham as Oxana Hauntley, Isabella Crovetti as Vampirina "Vee" Hauntley, and James Van Der Beek as Boris Hauntley, a friendly vampire family. Further, Tony Award winners Brian Stokes and Patti LuPone would come back as Vampirina's grandparents Grandpop and Nanpire.
Other casts who has joined the team in the next season include Wanda Sykes as Gregoria. Jordan Alexa David as Poppy, Mitchell Whitfield as Demi would join them as well. Along with them, ViviAnn Yee as Bridget and Benji Risley as Edgar. Dee Bradley Baker as Wolfie and Mr. Gore would join the team. Ian James Corlett as Chef Remy Bones and Cree Summer as Edna would join them as well.
Guest Stars For The Third Season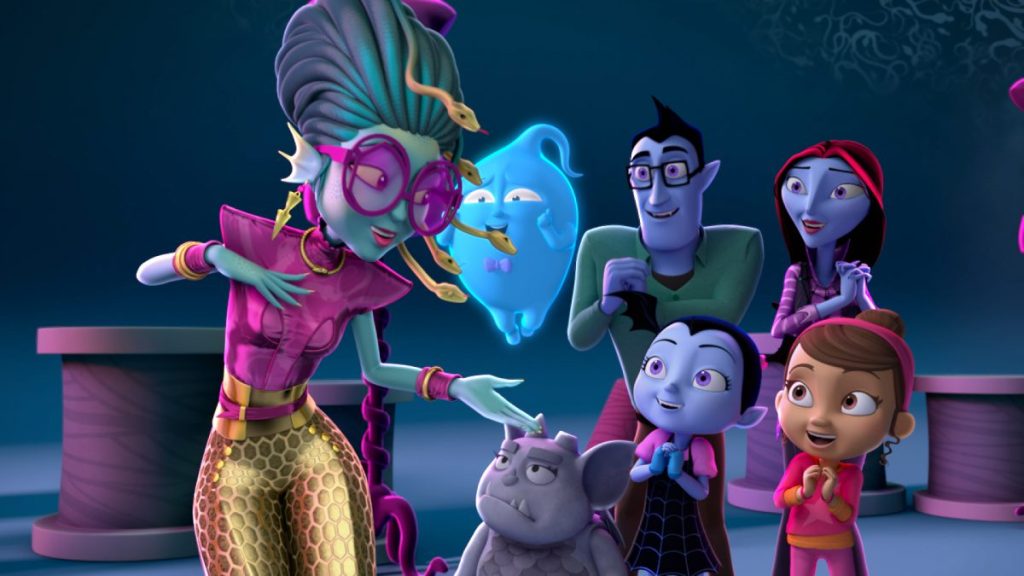 You'll be happy to know that many new voices would appear in the third season. These include Taran Killam and Christopher Jackson as Ichabod and Horseman. Along with them, Audra McDonald would join as a famous fashion designer Medusa. James Monroe Iglehart is set to play a talking bust statue Oscar. Sutton Foster would join them in the fresh episodes as Bora, a shrieking banshee magazine critic.
Along with her, Mayim Bialik would join the team as scientist Dr. Jem Geodopolis. Chris Sullivan as a terrible snowman Steve would join in the further episode. Santino Fontana would join as a musician phantom, Petru. While Pete Gardner would join as a silly scarecrow Thatch.
Recurring Guest Stars For The Third Season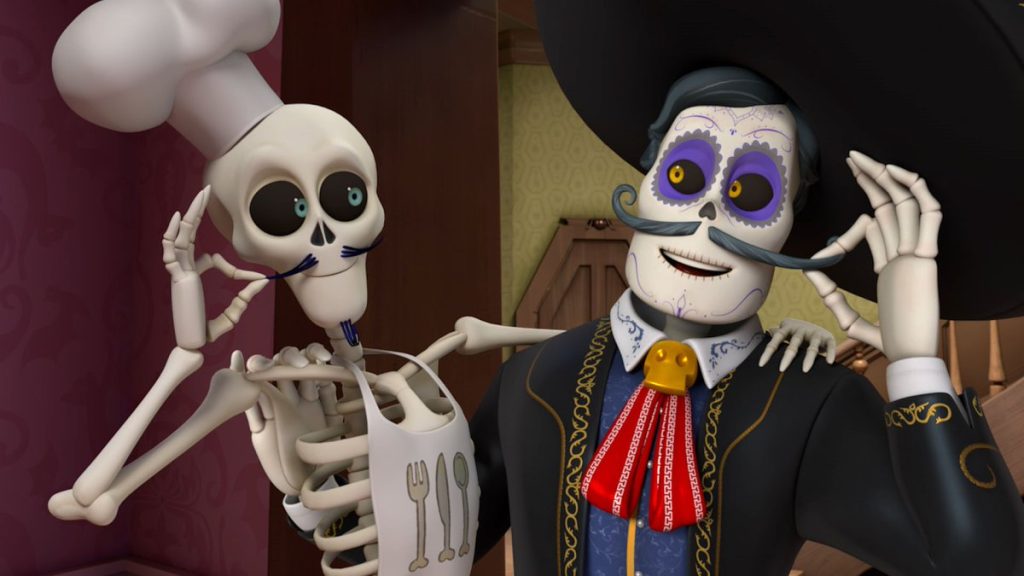 Along with some fresh voices, get ready to hear some familiar voices that you have heard before. These returning guest stars include Adam DeVine, Henry Winkler, and Rachel Bloom. Along with them, Donald Faison, Jim Rash, and Andrew Rannells would join the cast. However, Disney Junior has yet to announce their roles in the third season.