Netflix has got all of Evil from its parent platform. Also, Evil Season 2 is on its way to land for the fans. However, the production process seems to have halted for now. When will it resume? Will the second season land this year? We have brought up all the details to know; lets have a look-
Evil is a supernatural drama series, created by Robert King and Micelle King. The series first came upon CBS in the year 2019. If you are more into watching paranormal stuff, then this is the perfect one. However, the plot also includes adventure, thriller, and drama into it. We see a skeptical psychologist, a Catholic seminarian, and a technology contractor together to investigate the incidents. The characters are involved in the investigation thoroughly and try to find out the logical explanation. But will they really be able to find out the reason behind? What new supernatural events will Evil Season 2 bring? We have brought all the answers for your questions. Know the coming fate of the series.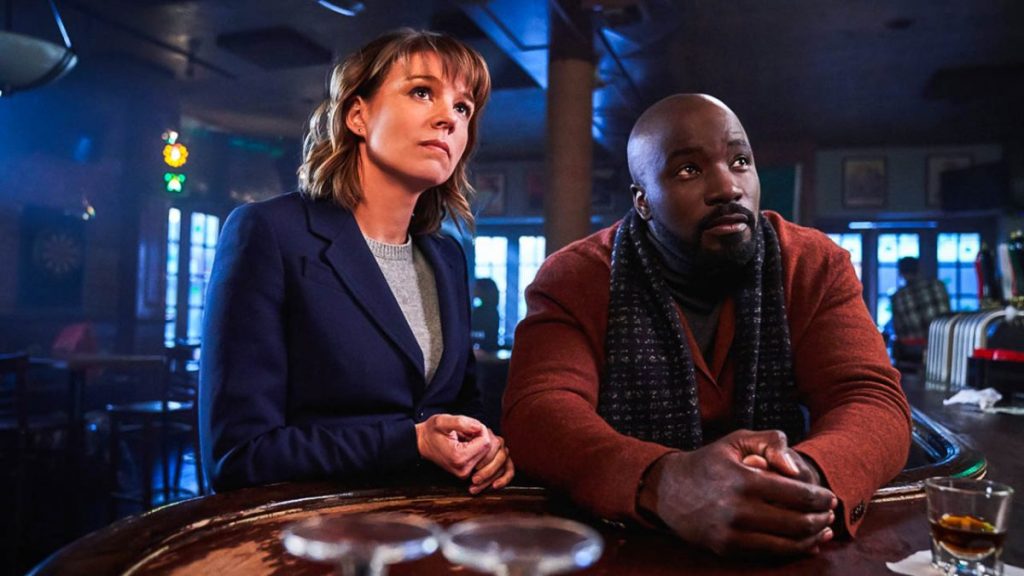 Evil Season 2: Added To Netflix
The corona situation has affected the Netflix lineup for 2021. However, the platform is picking up the content from different regions and platforms. But, we rarely saw CBS licensing its shows apart from its own platform. This time the situation changed. COVID 19 has affected everyone, and therefore CBS and Netflix changed its normal process. Now, Evil has been picked up by Netflix. But, if the pandemic hasn't happened, then Evil's fate wouldn't have been the same. Moreover, the series will remain on CBS All Access as well. Evil is currently on ninth number in Netflix's Top 10.
Evil Season 2: Upcoming Plot
The second installment of Evil will focus on different events, same as the previous one. There will not be just a single story, but it will have a series of supernatural events. It is speculated that Kristen, in the second season, will be possessed by some evil spirit. However, we don't even know who is the murderer of serial killer Orson LeRoux. There is a lot left from season one to be covered in the upcoming installment. Let us further wait to see the plot of Evil Season 2 coming on the screen.
Cast And Crew Returning
We will see the return of the leads in the second season. There will be Katja Herbers as Kristen Bouchard, Mike Colter, as David Acosta, Aasif Mandvi, as Ben Shakir. More of the members that are to join are Marti Matulis ad George, Brooklyn Shuck as Lynn Bouchard, Skylar Gray as Lila Bouchard. Furthermore, Maddy Crocco as Lexis Bouchard, Michael Emerson as Dr. Leland, Dalya Knapp as Laura, and Christine Lahti as Sheryl Luria will also join.
Evil Season 2: Release Date
Evil Season 2 couldn't make up for the same fall slot as that of previous one. The show is still due to start its production. It is speculated that the series will resume filming by the fall of 2020 or early 2021. It will lead to the release around mid or fall of 2021. The main question is on which platform it will release. As per the reports of Deadline
, Netflix got the Evil license for only one year. Evil Season 2 will probably arrive on CBS. Let us further wait to see whether it will be there on Netflix or not.
Until then, stay updated in this space with us.