Last weekend, Hollywood star Scarlett Johansson aka Black Widow, surprised her fans by revealing that she finally married her comedian fiancé Colin Kelly Jost. Well, Colin Jost is famous as a comedian, writer, and actor. He has been working as Weekend Update's head writers since 2017. While Scarlett famous for her Marvel's character Black Widow. Well, Colin Jost and Scarlett have been dating each other since 2017. For years, Scarlett has been a regular host on the late-night comedy show "Saturday Night Live." It was the same place where she first met with Colin. Both met a decade ago, and finally, they have tied a knot.
Well, theirs was an intimidating wedding where only family members and some closed ones were invited. They also followed the COVID-19 health guidelines in order to stay safe during their marriage. Well, Colin met Scarlett over a decade ago. But, after three years of dating, they decided to marry. In November 2010, that was the third time when Scarlett hosted SNL. However, she appeared as the teen mother that Jost wrote skit. In her interview, Scarlett mocked that it was a dumb parody. But, she liked Colin's confidence, and she had never seen such confidence before. However, the pair dated different partners after that.
Colin Jost: A Multitalented Person With Handsome Net Worth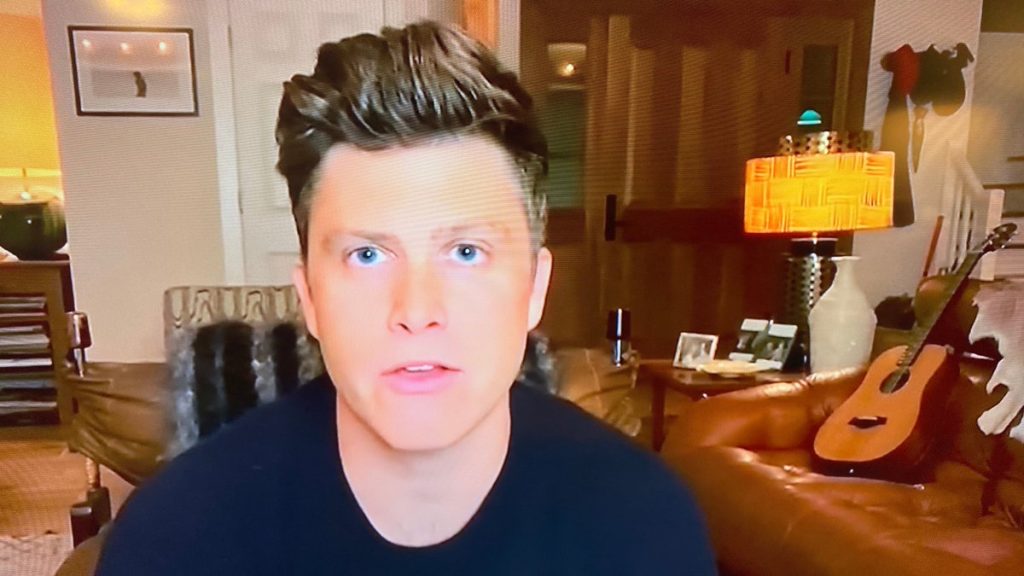 As per Celebrity Net Worth, Colin Jost's net worth is approximately$6 million. In addition to his first job, where he worked as a head writer in Saturday Night Lives since 2005. He also loves to perform as a stand-up comedian while working side by side on other projects. Like his 2015 film, which he wrote named Staten Island Summer.
Further, in 2018, Jost hosted some awards show and added them to his resumé. However, his co-host Michael Che hosted the 70th Primetime Emmy Awards. At that time, the couple later disclosed that Colin makes$25,000 per episode of Saturday Night Lives. Thus, Jost's net worth isn't quite shabby at all.
Started His Journey As A Reporter And Copy-Editor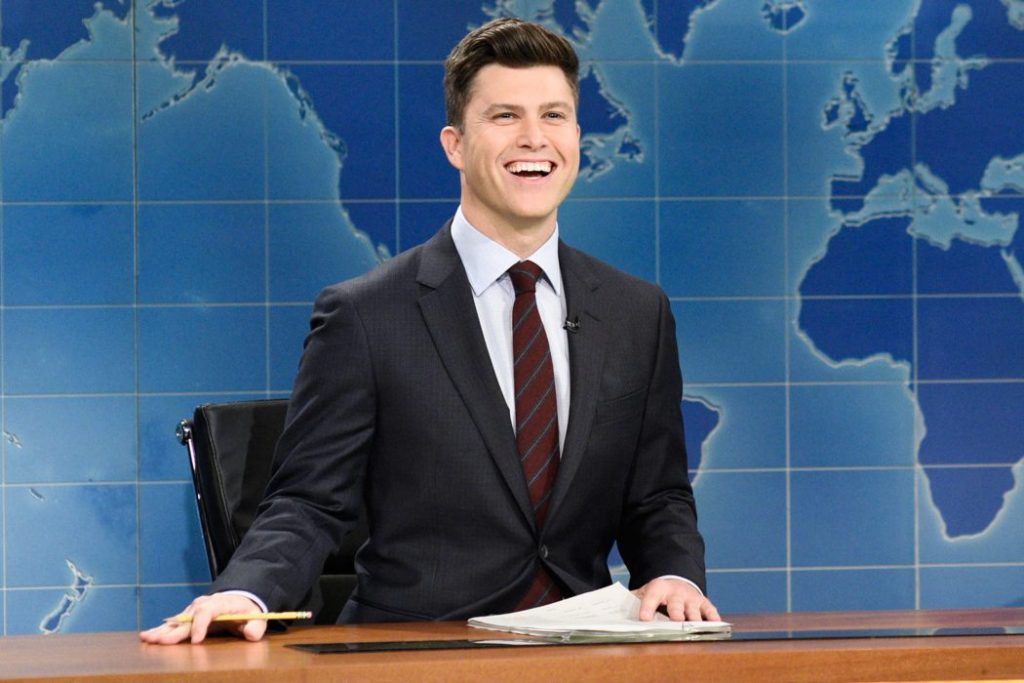 Well, after graduating from Harvard, he worked as a reporter and copy-editor for the Staten Island Advance. Later he hired for Nickelodeon animated show named Kappa Mikey. After leaving the show, he started his journey as a writer at NBC'S Saturday Night Live show in 2005. Later in 2012-2013, Colin worked as an anchor for the Weekend Update. But, later, he replaced Seth Meyers from his own show Late Night With Seth Meyers.
Colin Jost: Scarlett's Third Husband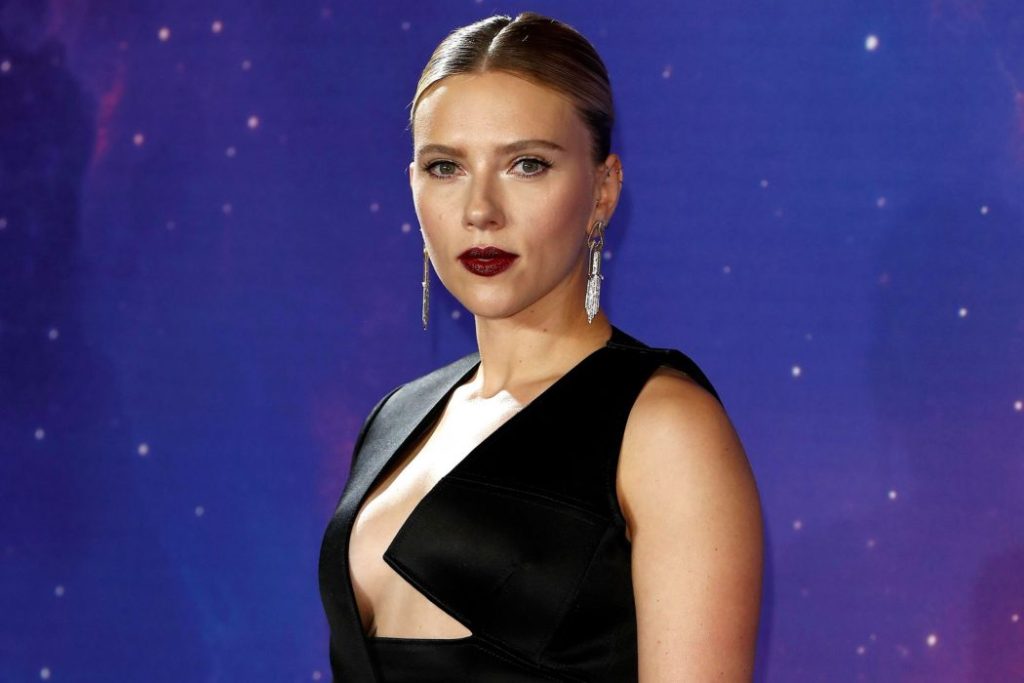 Well, this is Scarlett's third wedding. She previously married Deadpool and Candian actor Ryan Reynolds. However, their marriage didn't last long. After then Scarlett married French businessman and journalist Romain Dauriac. However, just two months later, she filed a divorce against him. Now, after three years of dating, Scarlett again ready to tie a knot. But, this time with the person whom she knows for a decade.
Meanwhile, Colin Jost was dating Parks and Recreation actress Rashida Jones. Sadly, their relationship didn't last long. However, Scarlett is Colin's first wife, as he never married till now.
How The Couple Started Dating?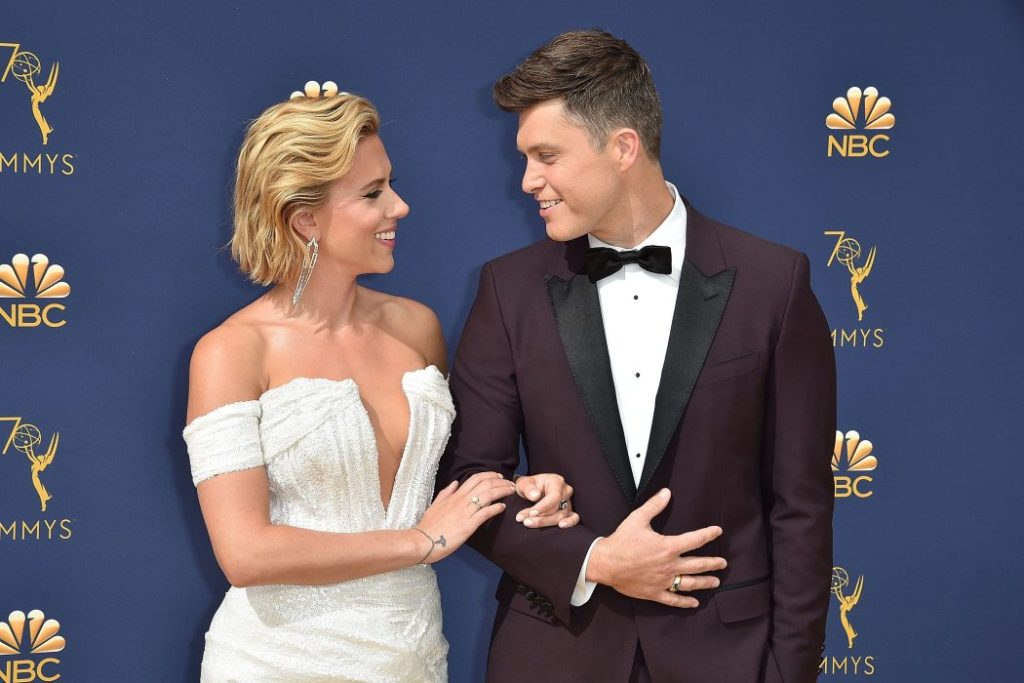 As per Life & Style magazine, Saturday Night Lives co-star Kate McKinnon set up a date for Colin and Scarlett somewhere between March and May 2017. Since then the couple was spotted together at multiple parties. Even on July 3, 2017, the couple spotted at The Palm restaurant in East Hampton for a date.
The Pair Also Met Their Family In 2017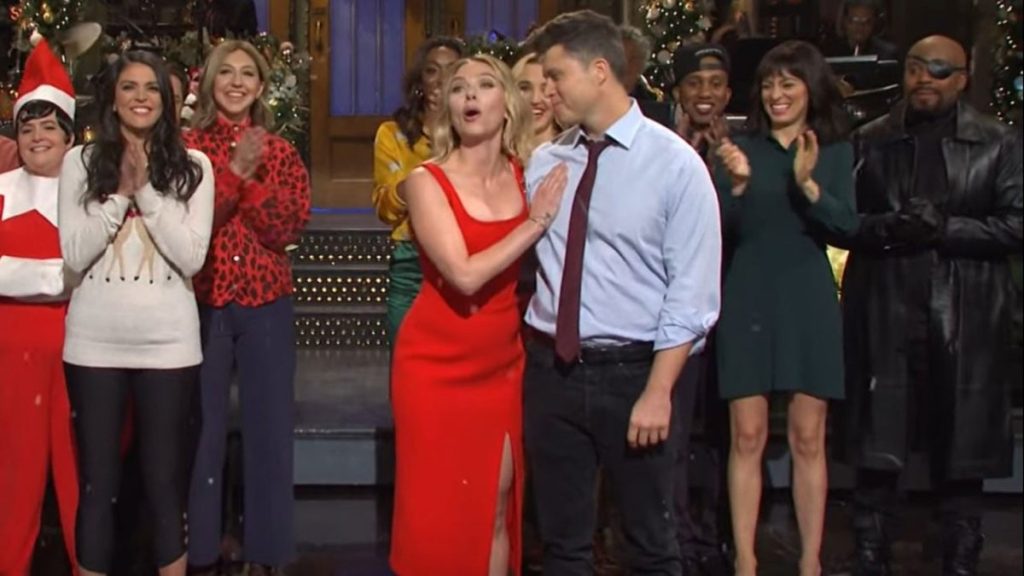 People magazine reported that Colin and Scarlett celebrated Scarlett's birthday in Hamptons with their family members. The couple also met their family. One of Colin's friends said the couple is so much in love, and it's not casual either. They both respect their careers and also support each other.