The title of Boruto Episode 173 is "The Secret Behind The Underground Room." The upcoming episode is all set to increase the pace of the show again after a light-hearted episode. And the fans will also see an emotional fallout of one's death that is teased in the synopsis of it. Konohamaru and Mugino vowed to gather secret intel on Victor's medical equipment company.
From the time of Naruto, the fans know that if someone becomes a ninja, then he can face death at any point in his life. They also have to be prepared to say goodbye to their comrades. One such death will make its return in the next episode, and it will undoubtedly haunt the new generation ninja.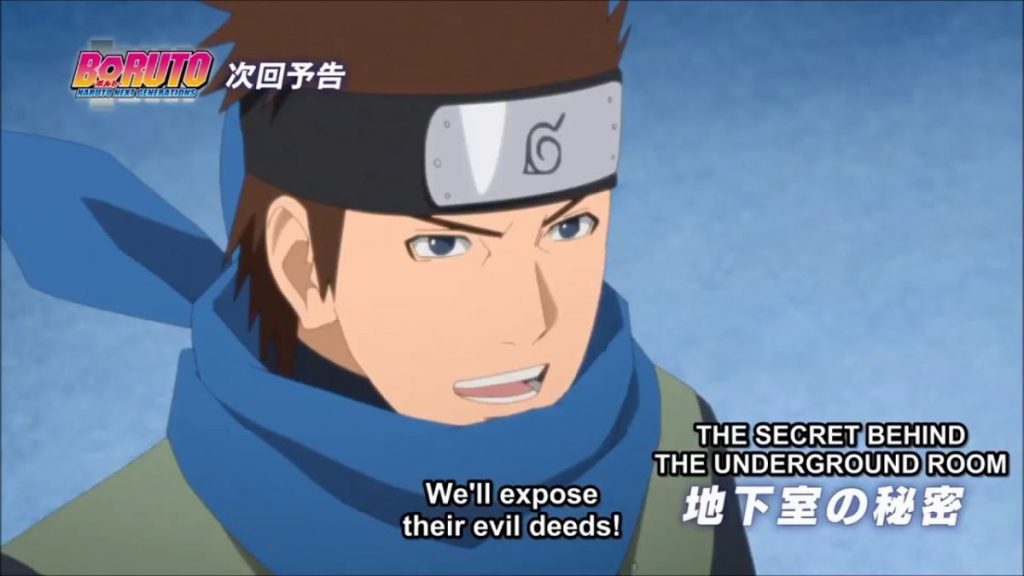 Boruto Episode 173: Preview & Plot Details!
The feudal lord of Land of Valley will come to inspect Victor's medical equipment company. Konohamaru and Mugino will try to take advantage of this inspection and will enter the secret underground room to gather information. For that, the captain of the new Team 7 will try to impersonate the feudal lord. In the same episode, Boruto and Sarada, who recently completed their training, will go to meet Mia, who was their client in the previous arc. They will return the ring of Anato, her husband. It is shocking for the young ninjas as well as for Mia to know about his death.
The makers already revealed the official synopsis of Boruto Episode 173. Its English translation reads, "While Konohamaru and Mugino were conducting surveillance at Victor's company, they got some secret intel. By putting it to use, they were able to access an area that was typically confined to only certain workers – And so, they could then examine further into the research facility's secrets. Meanwhile, Boruto and Sarada, who have done their training, visit to see Mia. She is the client of their former mission, and they also deliver Anato's ring to her. Mia is horrified to hear that Anato has died."
Previous Episode Recap!
Episode 172 was one of the light-hearted episodes that the fans needed the most. It revolves around Team 5, Metal Lee, Denki Kaminarimon, and Iwabee Yuino to get an autograph of Orochimaru. They want to collect it for a boy named Nattou, who was about to undergo major surgery. He was recovering in the Hidden Lead Hospital, and in the last, Team 5 became successful in this mission.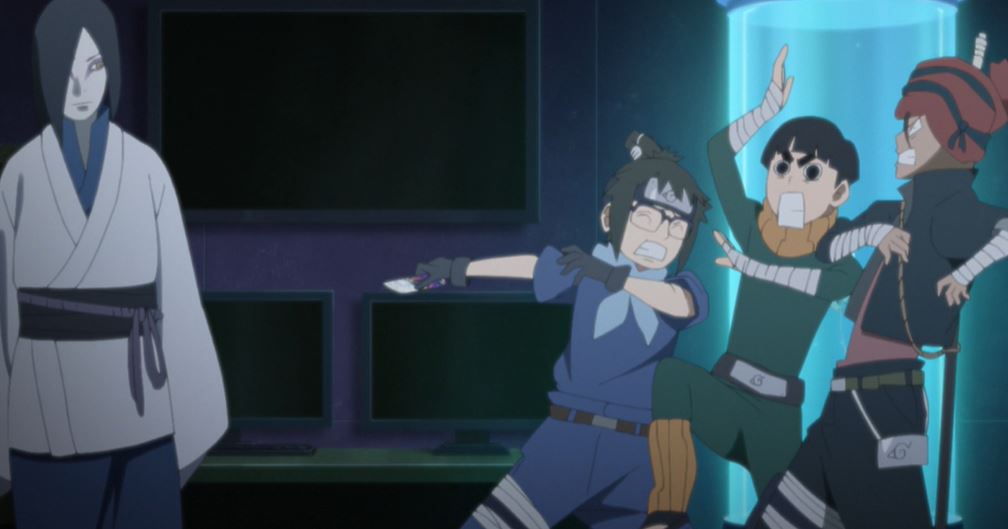 Boruto Episode 173: Release Date
The fans are really excited about the release of the next episode. They will be seeing the ninjas of the Hidden Leaf in action again. Boruto Episode 173 will release on Sunday, November 8, 2020. The fans can tune into Crunchyroll to watch the latest episodes of this anime.