Is Michael Strahan Married? And that too for the third time? Many fans are curious to know the relationship status of the former football player and American TV personality, Michael Strahan. He has a highly successful career both as a host, a TV personality and as a footballer. Therefore a lot of rumors making rounds regarding the love life of this host. So which one of them is true? Keep reading to know everything about Michael's love life.
Michael Strahan spent fifteen years of his life playing defensive for the New York Giants at the National Football League. After retiring from football, he became a media personality. He became part of the Hall of Fame of pro football in 2014. Now he currently serves as the football analyst for Fox NFL Sunday. He served as the host for various talk shows for which he won two Daytime Emmy awards.
First Marriage Of Michael Strahan!
Michael Strahan has been married two times in his life. The first time, he officially tied the know with the interior designer named "Wanda Hutchins" in 1992. Their marriage only lasted for four years, and they got divorced in the year 1996. Michael Strahan has two children with his first wife, Wanda. Their firstborn daughter Tanita was born in 1992, and then after three years, Wanda gave birth to their son Michael Jr. in 1995.
A year after Micheal Jr.'s birth, they got divorced. However, both of them are still in the good books of each other. They ended with a successful co-parenting relationship that was even considered a friendship. Wanda also talked many times in support of her former husband in the face of bad press.
Second Marriage Of Michael Strahan!
After three years of his divorce, Michael Strahan married again to a girl named Jean Muggli in 1999. The second marriage of Michael Strahan lasted more than his first one, but the conclusion wasn't the same. Jean Muggli gave birth to twin daughters Isabella and Sophia in 2004. After two years of their birth, they split up.
Jean accused Michael Strahan of the physical assaults and listed him being gay as the reasons for their divorce. Wanda Hutchins came to support Michael in this case and told the press he is a good man, and Jean is evil. Michael's father also gave some harsh statements about Jean Muggli.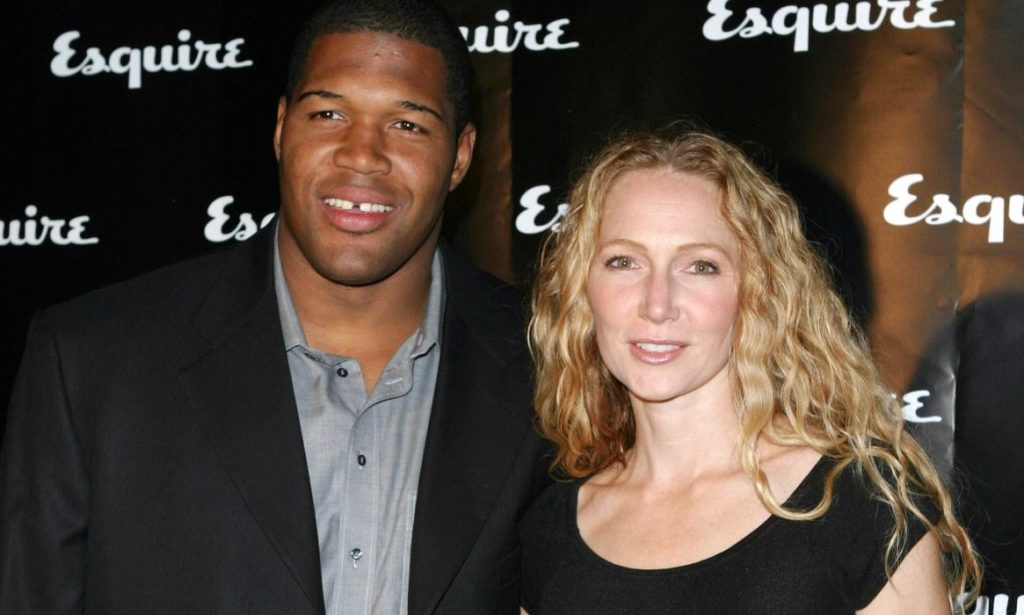 Is Michael Strahan Married Again?
After these two relationships, Michael Strahan had a long term relationship with an American fashion model named Nicole Mitchell. She was the ex-girlfriend of the famous comedian Eddie Murphy. The two dated for quite a while, and there were rumors about the two of them being engaged as well. And that was true. However, they called off their engagement after dating for five years when Nicole caught Michael cheating on her.
The staff of the Beverly Wilshire Hotel kicked her out for banging on the door of the room. She was confident that Michael Strahan was inside this room with another woman. Their break up was quite dramatic. However, the two of them are still friends.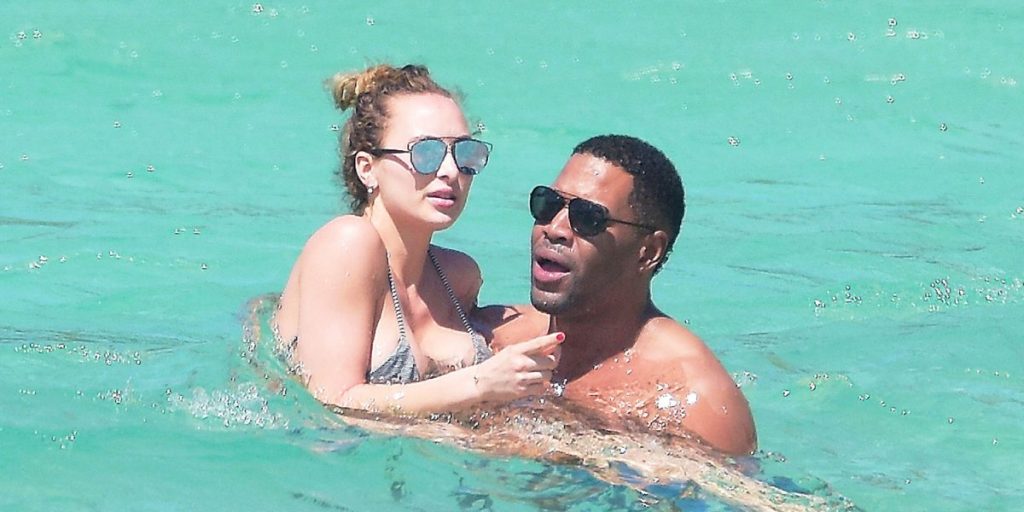 Currently, Michael Strahan is single, and it seems like he has no plans of marrying again. There were some rumors of Kayla Quick and Michael Strahan being together after spotted several times. However, it is yet to confirm whether they are dating or not. So it is better to believe he is single for now and we hope you finally got the answer to the question Is Michael Strahan Married.