Love it or hate it, one has to admit that Emily in Paris has been one of those shows that kind of helped viewers escape the scary reality of this time and enjoy some scenic views of Paris. To help you more with this escapism, Netflix is coming back with Emily In Paris Season 2. The show has been renewed.
Starring Lily Collins as Emily, the show Emily in Paris follows Emily, a young marketing executive in her twenties from Chicago, as she lands a job in Paris rather unexpectedly when her company takes over a French marketing company. As she comes to Paris, she is given the task of revamping their social media. Then Emily starts her journey in Paris, full of adventures, challenges, romance, and work. What would Emily in Paris Season 2 bring? Keep reading to find out.
More Time In Paris Confirmed!
All the Emily in Paris fans, it looks like you're in for some good news. Lily Collins is coming back for another round of the Parisian adventure. Netflix has renewed Emily in Paris for a second season. The rom-com was originally a Paramount Network, but soon it moved to Netflix and released this October. The show made its place in Netflix's Top 10 soon after the release.
Netflix has taken a number of posts to announce this renewal. One of the ways Netflix announced this renewal was in the form of a letter that Emily's on-screen boss, Sylvie Grateau, wrote to her boss in Chicago, making it clear that they are extending Emily's time in Paris. Check the post here-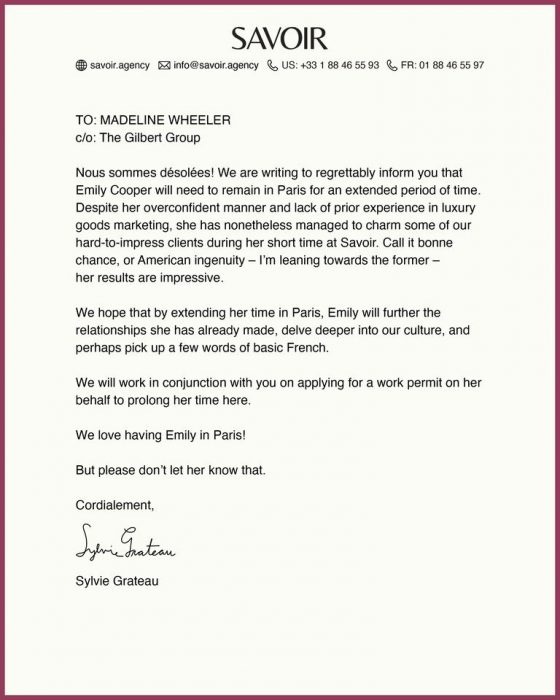 Before this renewal news surfaced, in an interview with E!, the creator of the show Darren Star revealed that he has some ideas for the next season. He said in the interview that he does not know about the second season yet, but he thinks that Emily has some very tough choices to make. The show is very much about the culture undermining her expectations for how things will be, and everything will not be as it seems. The show is all about challenging her American worldview. The creators reveal that there are a number of forks and a lot of places to go to.
New Things Coming Up In Emily In Paris Season 2
We are all indeed looking forward to more of Paris through Emily in Emily In Paris Season 2. Other than that, in an interview with Cosmopolitan, Bravo hinted that the first season of the series had planted story arcs for a number of characters. For instance, Fans who have already seen the show would remember Camille kissing Emily, and then she says she isn't sorry. Then next, when Camille and Emily are in bed, she is like- I like the picture. These are all the seeds Bravo explained. Anything can happen when these characters come back for Emily in Paris Season 2. Darren wants the second season to be very open-minded.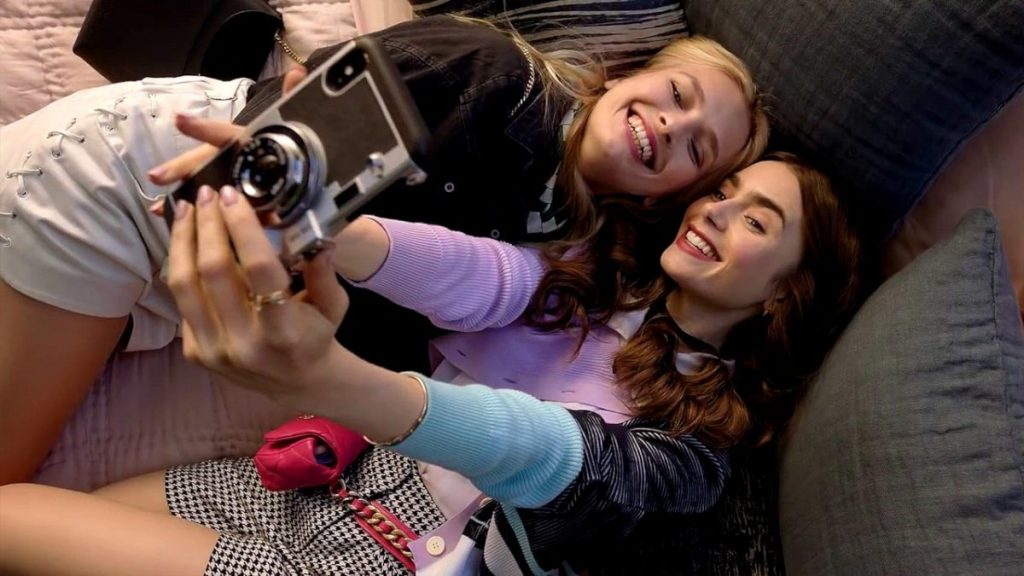 In an interview with Vogue U.K., Lily Collins talked about this same queer arc. She said in the interview that there are a number of moments on the show where viewers are like Does Camille likes Emily in a romantic sense? It is all ambiguous, and that will keep Emily intrigued. Camille is her friend, and now Emily has a romantic connection with Gabriel. She does not want to hurt either of them. So, it is all very confusing, and Emily In Paris Season 2 would bring more of this love triangle drama.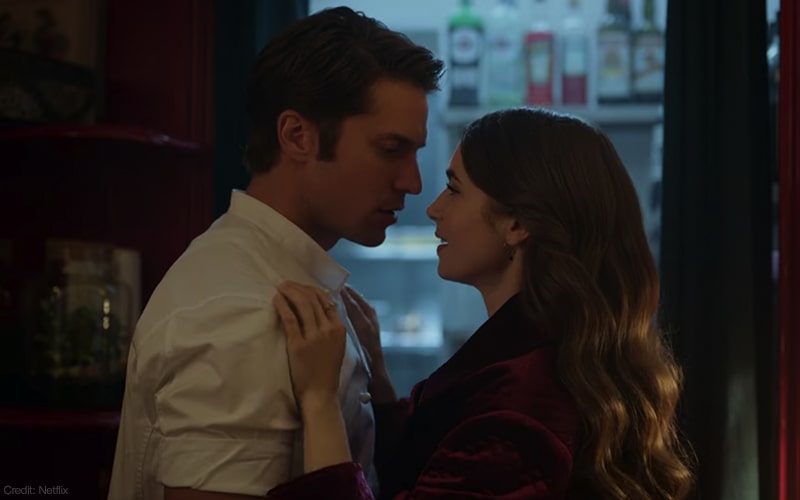 Collins says that when Emily returns for a second season, the character will be more settled in her life in Paris than she was in the first season. In the second season, she will be more of a part of the life she is living in the place. She will be a resident and will be more connected to the whole thing. She will have her feet on the ground because she will finally start making a life there.
When Would It Hit Our Screens?
The show has just been renewed, and it was actually filmed in Paris, and with the whole pandemic situation right now, it might get a bit difficult to do it instantly. That means that the show might get a bit delayed given the situation. Many productions have got back on the sets to get the work done, but it is yet to be known if that is happening with Emily in Paris Season 2 or not.
We are placing our best bets in a late 2021 release date for Emily in Paris Season 2. We will keep an eye on all the updates about the show and pass them to you. So, you stay tuned and keep a check on this space. In the meantime, If you haven't already watched the first season of Emily in Paris is now available on Netflix for you to watch.