The arguments and fights will continue in Warrior Season 2 Episode 8. Some will get the power while some will be snatched away from it. Who will help whom? This is the bigger question that will soon be answered. We are soon going to experience the chaotic drama ahead. Things are almost on edge. Let us further see who survives and who loses their patience. We have brought up all the recent details for you.
Warrior Season 2 Episode 8: Upcoming Scenario
Warrior Season 2 Episode 8 is titled "All Enemies, Foreign and domestic." Cinemax brought the promo featuring the sneak peek of the forthcoming story. With the opening scene, we see Buckley's stick as he gets congratulated on becoming the Mayor. Meanwhile, Penelope is asked questions whether she is the killer of her husband or not. However, she replies, "It all happened so quickly."
Death is going to bring more chaos with itself in the future. The conclusion brings that Chinaman is the killer of the Mayor. Also, the announcement of the closure of Chinatown comes further. Everything is under chaos and attack. The place, therefore, faces a massive riot. Ah Toy and Nellie are struck by two men in the end.
Will Buckley Control Over?
Some people know well how to take advantage of their disabilities. Buckley falls in the same category. Langley Kirkwood tweets the same when asked, "Could Buckley finally be a step behind?" He says, "One advantage of having a disability is that people constantly underestimate you." He is a smart player in the game. However, everyone thinks of him that he falls on their side, but the reality is that he falls only on his own side.
There will undoubtedly be the return of the lead, Andrew Koji, as Ah Sahm. Along with him, Olivia Cheng returns as Ah Toy, Jason Tobin as Young Jun, Dianne Doan as Mai Ling, Kieran Bew as "Big" Bill, Dean Jagger as Dylan Leary, Joanna Vanderham as Penelope Blake, and many others.
What We Have Seen Till Now?
The previous episode was titled, "If You Wait by the River Long Enough." Father Jun retires in this episode. But he is later kept for house watch. We see Ah Toy opening up about herself to Nellie. She reveals that in the past, she used to possess a larger number of lands. Zing is further sentenced to death. In order to liberate Chinese sex workers, Ah Toy and Lai raids the brothel. She brings the women to Sonoma and takes care of everyone.
However, we see Lee and Timmon's widow receiving some surprising information. Will this information change anyone's life? We have to wait to know the answer. Moreover, the drunken Mayor returns home and falls into an argument with Penny. He, later on, is killed in the story. We will further see what newness will Warrior Season 2 Episode 8 bring to the series.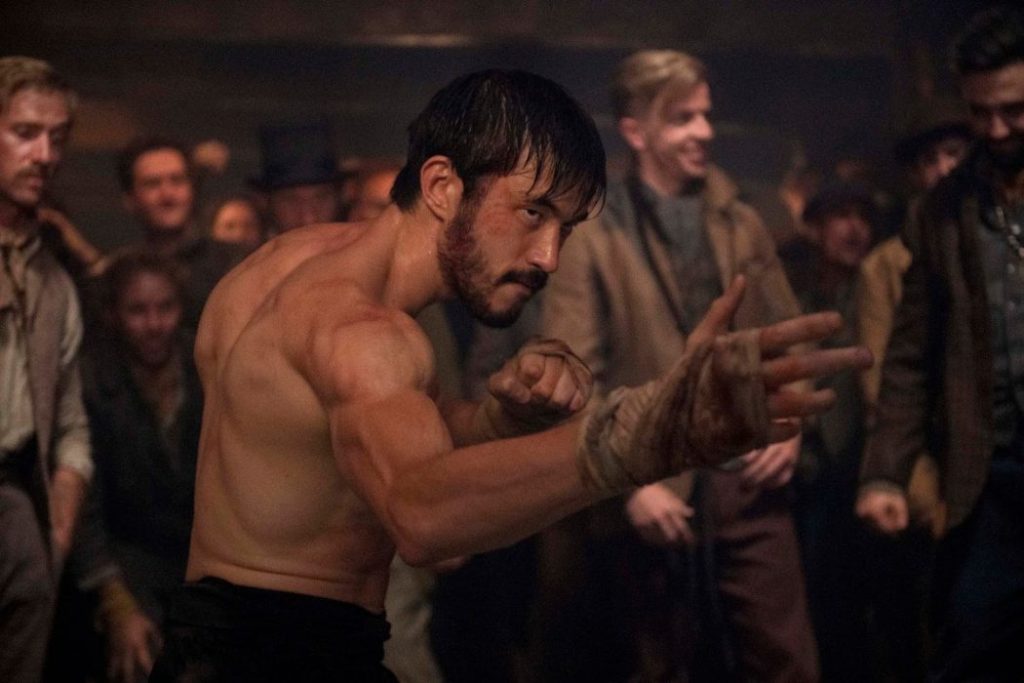 Warrior Season 2 Episode 8: Release Date
Warrior Season 2 Episode 8 will be hit the screens on Friday, November 20, 2020. It will be there from 10 PM ET to 11 PM ET on Cinemax. Get ready to experience so much chaos and thrill ahead. For further information in this space, stay updated with us.