The title of Boruto Episode 175 is "Beyond The Limits." The upcoming episode will be full of action as everyone will surpass their limits in order to protect the Hidden Leaf village. Boruto and Sarada are still trying to take down Deepa once and for all. Meanwhile, Victor will try to use the power of the Divine Tree.
Konohamaru will try everything he can to stop him from implementing his evil plans. Therefore, the fans can expect to see a lot of intense action in it. The current arc, which began from the retrieving of Hashirama's cells, is in its climax. Moreover, the viewers will also see Orochimaru in action after a long time. So just sit back and wait for it as it might turn out to be the best episode of the series so far.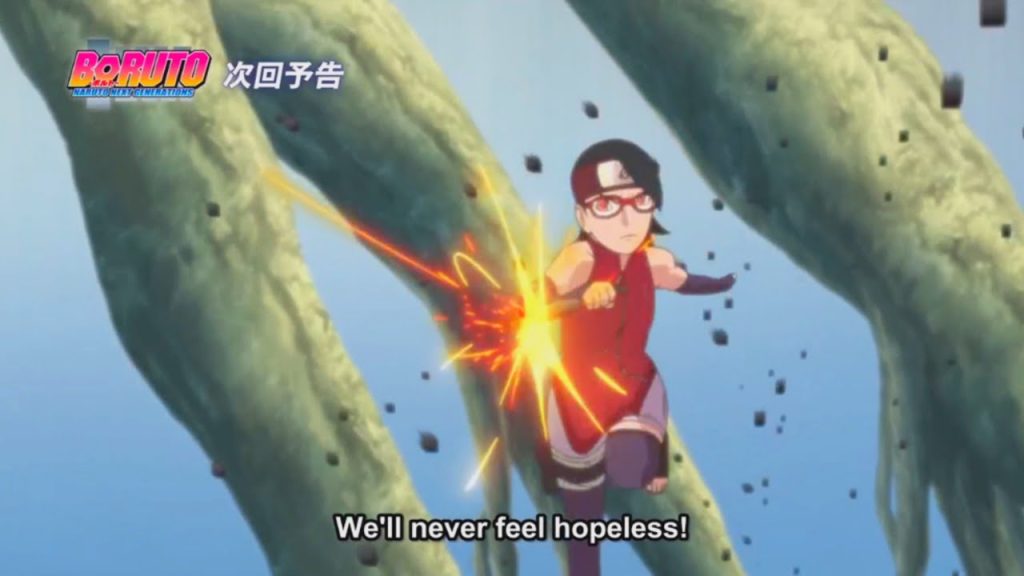 Boruto Episode 175: Preview & Plot Details!
Deepa single-handedly defeated the members of Team 7 the last time they came face to face. However, things are a little different now. Boruto and Sarada went under rigorous training to improve their skills. Boruto's Rasengan and Sarada's Sharingan are even more dangerous than before. However, but in the preview of the next episode, it seems like they are no match for Deepa. They are still struggling to beat the strongest foe they've ever faced.
Meanwhile, Victor will try to kill Orochimaru and Konohamaru as they interrupted his plan. And that means the fans will see two intense battles in Boruto Episode 175. Since the current arc is anime exclusive, therefore it is hard to predict the outcomes of this battle. We are also not so sure about what the ninjas from the Hidden Leaf village will gain from this fight. But one thing is for sure the fans will see some top-notch fighting sequences in it.
Previous Episode Recap!
In the previous episode, the viewers of this anime saw the Divine Tree's secret that is striking people and consuming their chakra. Victor reveals that the wood splinter in the bio pod is a small fragment of the Divine Tree that he recovered from the Shinobi's Fourth Great Ninja War. It also reveals how Deepa has no concern about getting the fruit. He has no intention to become more dominant than he currently is. All he desires is to feel the best flavor the world has to endeavor.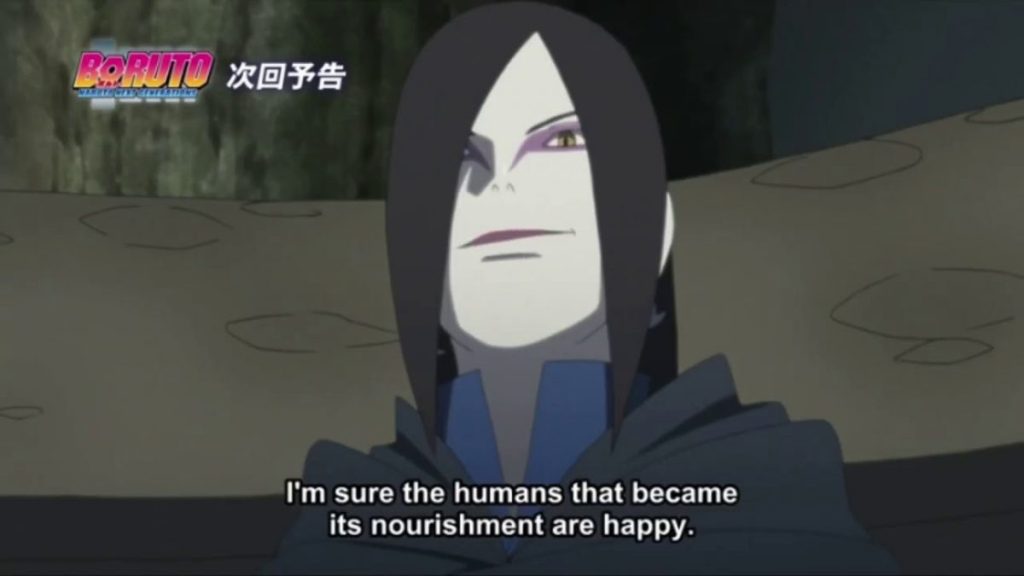 Boruto Episode 175: Release Date
The fans are eagerly waiting for the next episode as they are about to see one of the most important fights of the new generation of ninjas. Boruto 175 will release on Sunday, November 22, 2020. The new episodes of this anime will be available to stream on Crunchyroll and Hulu.