Recently, Deltarune creator and developer Toby Fox updated all enthusiasts with new information about Deltarune chapter 2 through a blog post. The original game, Undertale first released in 2015, and the game suddenly became immensely popular. Then after this, a follow-up game Deltarune was released in 2018, which came as a surprise for everyone.
Ever since that release, fans have been quite excited and eager to explore more of this game's world. The first chapter in the series expanded a lot in the Undertale universe, and now, the second chapter is expected to do the same. Now with these new updates surfacing, there is a lot to know and discuss what could be happening next. Here is what you need to know- 
What Is Happening In Deltarune Chapter 2: Production Status?
In the latest blog, Toby Fox updated fans about the production status of the game. He says that they completed a significant milestone a few months ago. They have completed game's design. They have completed readable outlines for all chapters of the game, including the first-pass dialogue for all the cutscenes like music and more. He revealed that there are certain details that are still hazy. Although they know the flow, and all major elements of events and battles are all clear.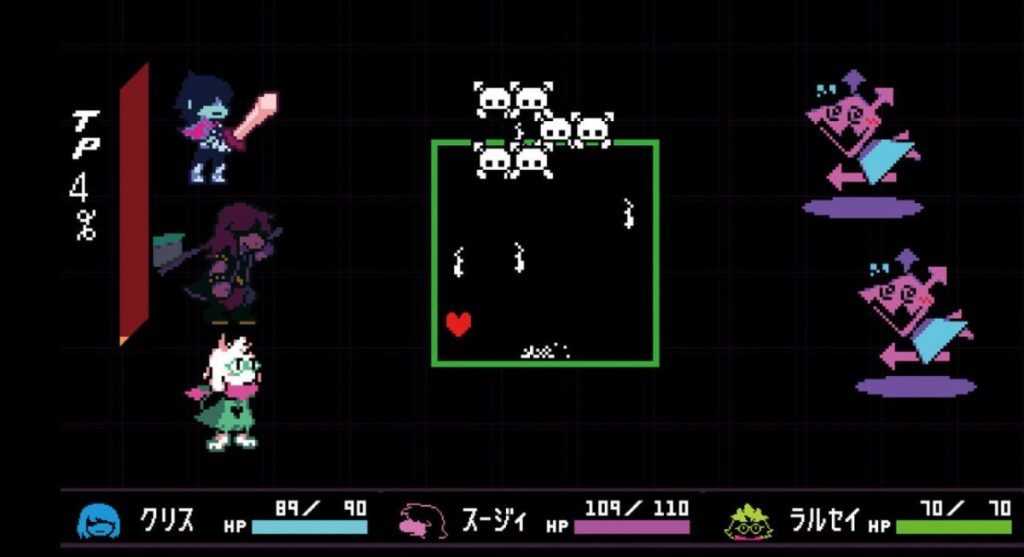 Fox revealed that they started creating Deltarune Chapter 2 in May 2020 using the first chapter as the base. They have made a lot of progress since that time. They even believe that the team will be able to complete Deltarune Chapter 2 content-wise before 2020 ends. However, that does not mean that they will be able to launch it just now.
What Would Deltarune Chapter 2 Bring?
Recently we got to see the new screenshots that show a new city that Toby Fox has already shown on his Twitter. With those new screenshots, we know that users will get to experience new enemies, and all the three party members from the first chapter of the game will return.
However, there will be a slight difference with one of the party members- Ralsei, who has taken off his hat in the second chapter. His hat was consistent in the first one. In one of the screenshots, we get to see Kris, Susie, and Ralsei in their doctor-themed outfits, along with a number of medical-themed weapons. This could be one part of the whole second chapter, or maybe users might possibly unlock costumes for the party members in the second chapter.
Will This Be The Last?
No, as good news, it looks like Deltarune Chapter 2 will not be the last of this game series. In fact, Toby Fox says that they would like to use the second chapter to make future chapters. After they are done with the second chapter, it will be easier for them to make more chapters. The creators are treating Deltarune and all the chapters of it as separate entities implying that we get more than two chapters. In a status update from September 2020, Toby revealed that they are progressing with 3+ chapters. This means that we might get at least four chapters.
When Would Deltarune Season 2 Release?
We don't have an exact release date for Deltarune Chapter 2. While we know that Fox and his team have completed the design of the game, we still don't know how long will it take for the creator to finish it. In fact, in an earlier statement, Toby Fox said that he isn't sure of how many years it would take him to complete Deltarune. He even advised his fans to forget about Deltarune and him instead of waiting for the release.
With that said, Fox is also confident that the development of the Deltarune will go smoothly. Fans just have to be patient. We will keep you updated with all the news about this as we get it. So, you stay tuned.