Earlier this year, the fans got very happy when Adult Swim revived the canceled Tuca & Bertie Season 2. Netflix canceled the critically acclaimed animated show just after its debut season. The fans of this show were quite disappointed after hearing this news. So they decided to start several petitions to save their favorite animated show. At last, all their attempts didn't waste as Adult Swim finally pick up the show for its second season.
Tuca & Bertie is an American adult animated TV series. Famous cartoonist Lisa Hanawalt created this show for Netflix. It made its debut on May 3, 2019, on the streaming giant and became an instant hit. The show received a tremendous response from its viewers as well as the critics. The first season even holds a 98% approval ratings on Rotten Tomatoes. Despite all those positive reviews, Netflix decided to cancel the show after its debut season.
Tuca & Bertie Season 2: First Look Revealed!
Earlier this year, on May 22, 2020, Adult Swim picked up the animated show after its shocking cancellation. And during Adult Swim's virtual festival, the show held a panel and teased the fans about what they are about to see. It also includes a sneak peek from Tuca & Berties Season 2.
The main characters, Tuca and Bertie, are on a bachelorette trip, and they are enjoying the talent at the club. The talent actually turned out to be dancing tomatoes, and soon the whole situation goes wild. The creator of this show, Lisa Hanawalt, also teased that the viewers will see some noticeable guest stars over the course of the second season. Our readers can check out this panel video below. The sneak peek clip will begin at 17:40. 
What To Expect From The Second Season?
The first look already revealed that the tone and vibe of the series would remain the same. And the fact that it changed the network won't have any effect on the content of the show. By the end of the inaugural season, Tuca almost left Bertie behind. But thankfully, in the end, she decided to stay with her siblings and aunt to try and fix their relationship.
So, now Tuca & Bertie Season 2 will follow the two best friends as they will explore through their thirties. The fans will also see some ups and some downs during their friendship, but it is likely that their bond will last forever. Plus, there will certainly be some hilarious moments, just like its debut installment.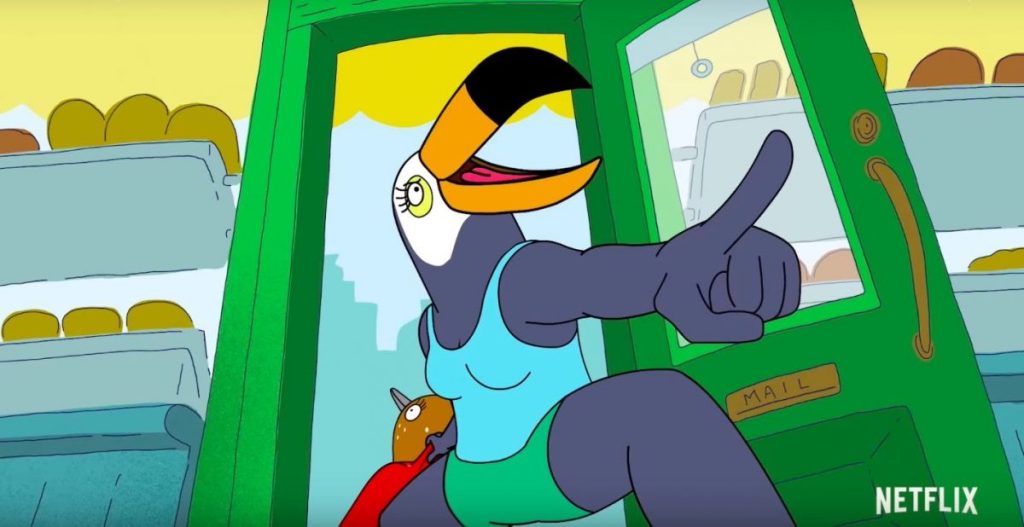 Tuca & Bertie Season 2: Release Date
During the announcement of the renewal of the second season, Adult Swim also announced that it would premiere in 2021. However, they haven't revealed Tuca & Bertie Season 2 exact release date yet. It is likely that they will announce it soon, most probably along with the release of its trailer.