Last Man Standing has been known for its remarkable and amusing themes. But, this time, bringing back the old Tim Allen's character Tim "The Tool Man" Taylor in Last Man Standing Season 9 and final season is something that nobody has ever imagined. Last Man Standing Season 8 had cut short due to the current health crisis. So, it makes no choice for the show to quickly wrap up Mike Baxter's (Allen) daughters' story arc. But, for redemption, they have something which can be worth watching.
Last Man Standing, created by Jack Burditt, is a sitcom on Fox. It follows an outdoor sporting goods store chain in Denver, Colorado, run by Mike Baxter. Mike is the senior director and executive in Denver. However, he is the only man in his house, having three daughters, a wife, and a grandson. Although he's a senior in charge of his store, his wife and three daughters always keep him on his toes.
Trailer Teased What To Expect From The Next Season
The new trailer teased the biggest crossover in Fox's history, where Allen's Taylor and Mike face each other in the seventh episode titled Dual Time. In which Mike's wife, Vanessa, hires a man to repair their important stuff in their kitchen. However, the repairman seems familiar to Vanessa as he reminds her of her husband.
It Would Follow A Time Jump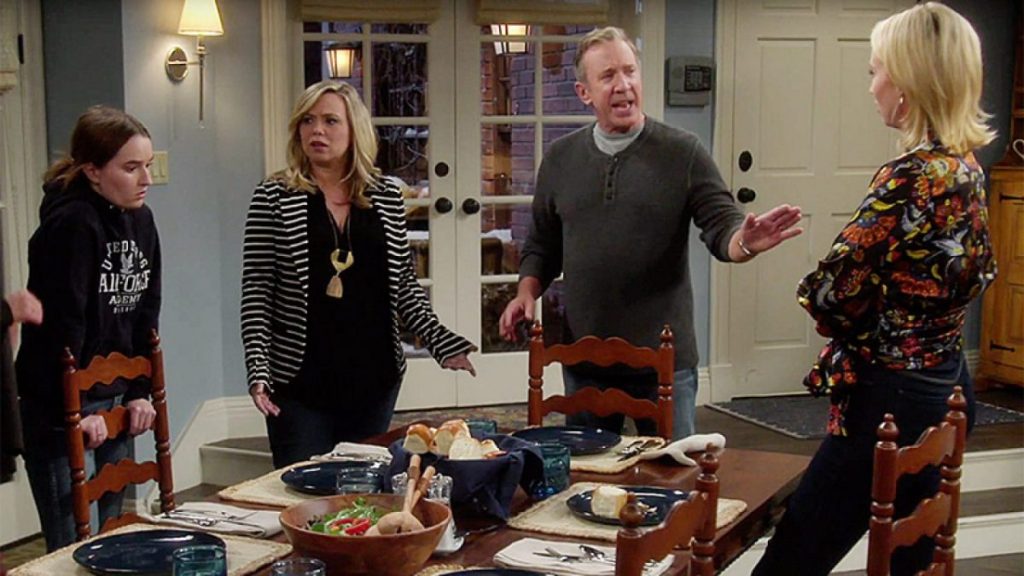 Last month the news came that Last Man Standing Season 9 wouldn't pick from where it left off. Instead, it would follow a time jump sometime in the future. In which Kristen has already given birth to her kid, who would be older now in the ninth season.
Meanwhile, Mike is standing on the verge of his retirement and now has time to play with his grandchildren. Further, he has to choose a successor for the sporting goods store chain. Well, it seems that finally, Mike could spend his precious time with his wife.
Would Introduce The Tool Man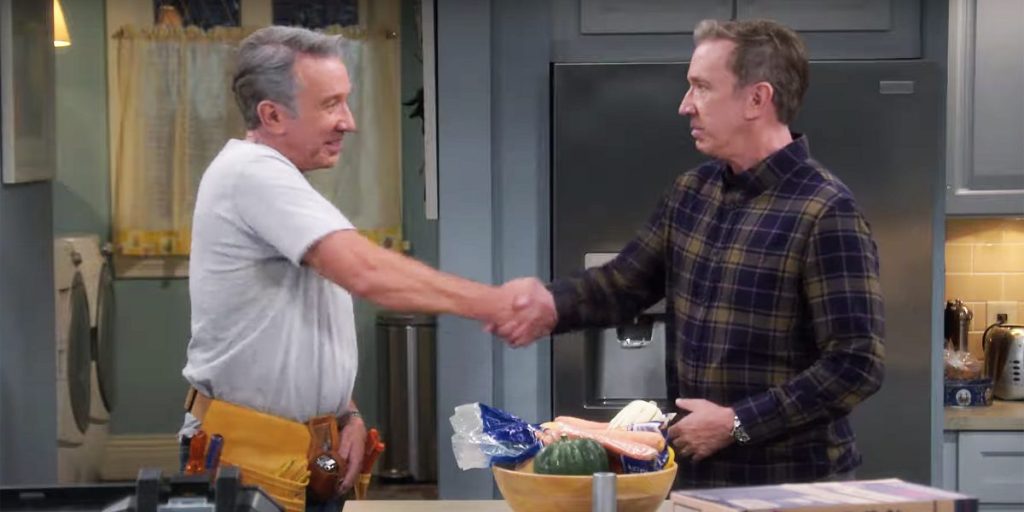 Allen has gained success from his 1990s leading show "Tool Time," where he played Tim "The Tool Man" Taylor. He was the first man who introduced DIY in the entertainment industry. In which Allen's character has to deal with three rowdy boys with his wife Jill (Patricia Richardson). Tool Time ran from 1991 to 1999 and remarked as one of the best shows of that decade.
But the recent trailer revealed that Baxter and Taylor would come face-to-face. It can be seen through the image where both Allen are shaking their hand. However, Baxter doesn't seem impressed with his 1990s counterpart. Well, the entire motive was to celebrate the ending of Last Man Standing by bringing two major characters of Allen on the same screen.
Is It Indicating The Reboot Of Tool Time?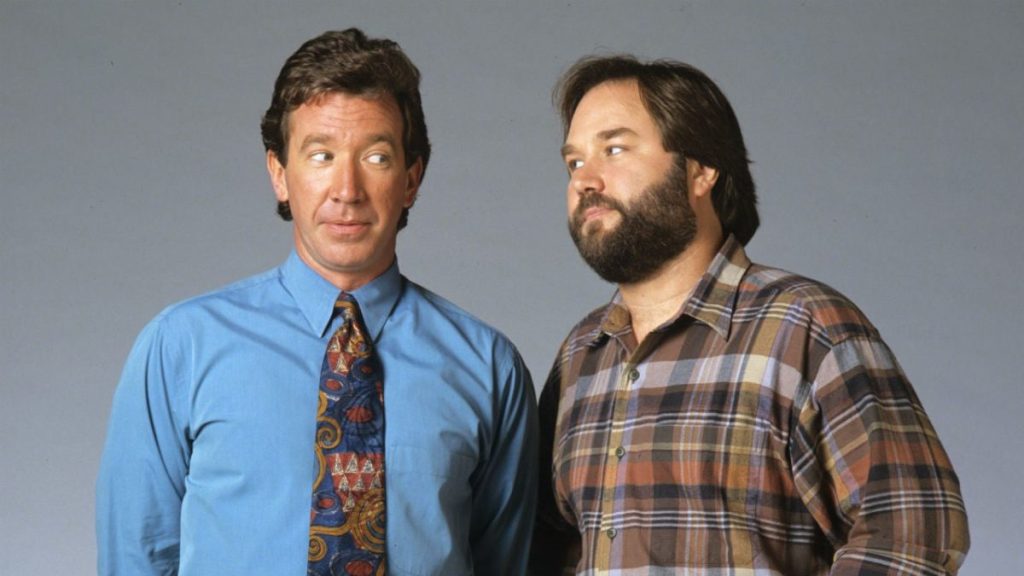 Well, the plan to introduce Tim's Home Improvement character at the end of the Last Man Standing series seems that the network is trying to build fans' focus on Allen's fantastic show. This could mean Fox is trying to bring The Tool Time back on screen. But, there's no official information about it.
Last Man Standing Season 9: Who Will Return In The Cast?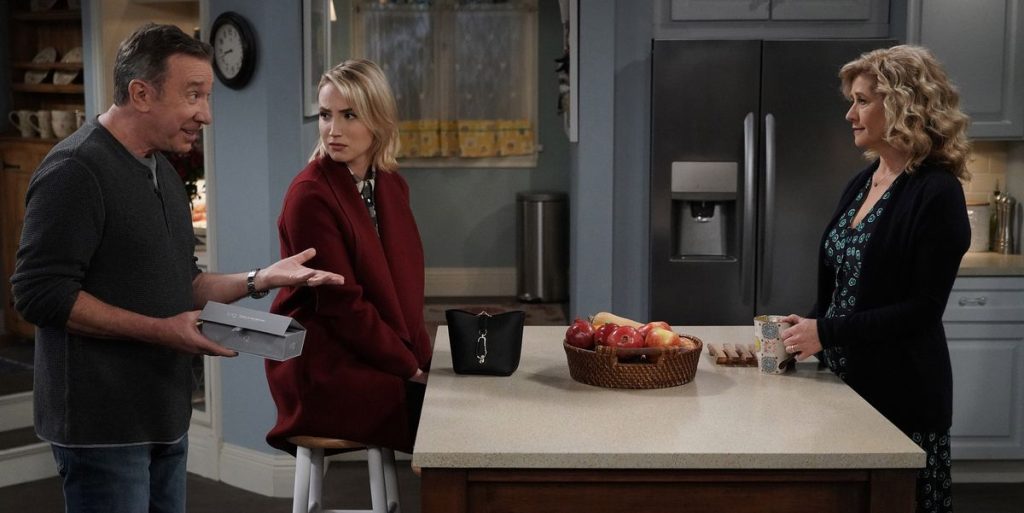 The entire main cast will return, including Tim Allen as Mike Baxter, Nancy Travis as Vanessa Baxter. Amanda Fuller as Kristin Beth and Molly McCook as Amanda Elaine "Mandy" Baxter-Anderson would also return. Along with Christoph Sanders as Kyle Anderson, Jordan Masterson as Ryan Vogelson, Jonathan Adams as Charles, Héctor Elizondo as Edward "Ed" Alzate, and Krista Marie Yu as Jen. However, there's no news whether Kaitlyn Dever would return as Eve or not.
Last Man Standing Season 9: When To Expect?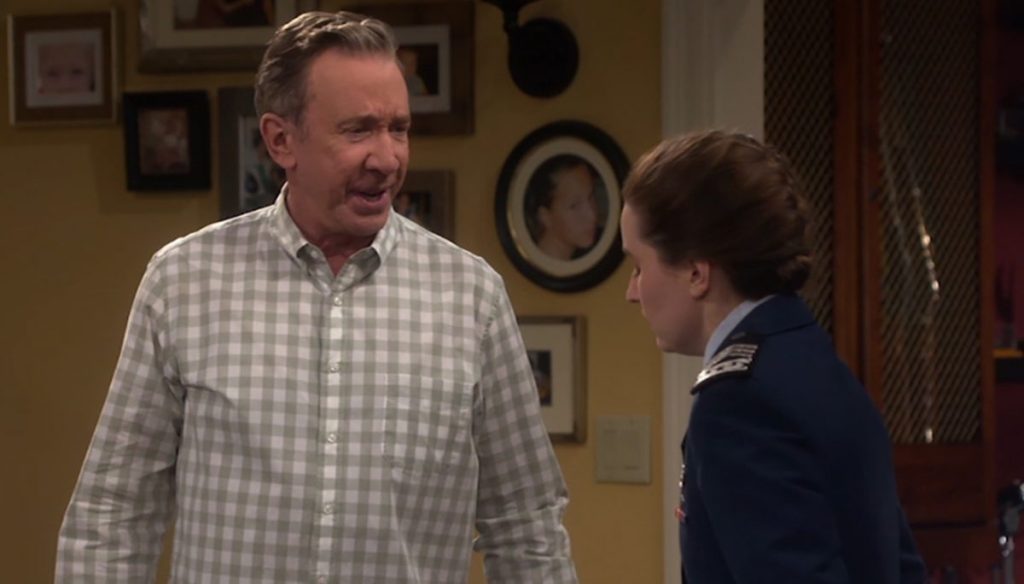 Currently, Last Man Standing Season 9 is under production. But, Fox has recently announced that Last Man Standing Season 9 will air on Sunday, January 3, 2021, on a special day at 8:30/7:30c. After that, it would move to its regular timing that is every Thursday at 9:30 pm.