Once again, questions like "How Old Is Danielle Cohn?" began to resurface on the web after her Instagram live session in August. According to Danielle Cohn and her mother, she is sixteen years old. However, according to her dad, she is only fourteen years old. There are certain occasions in which the teen TikTok star accidentally revealed that she actually is fourteen years old.
But her mom backed her up every single time. Therefore, the real age of her is still a mystery of the fans. This topic got heated when Danielle tricked her fans into believing that she is pregnant. And ever since then, everyone is trying to know her real age. So how old is she? Keep reading to know.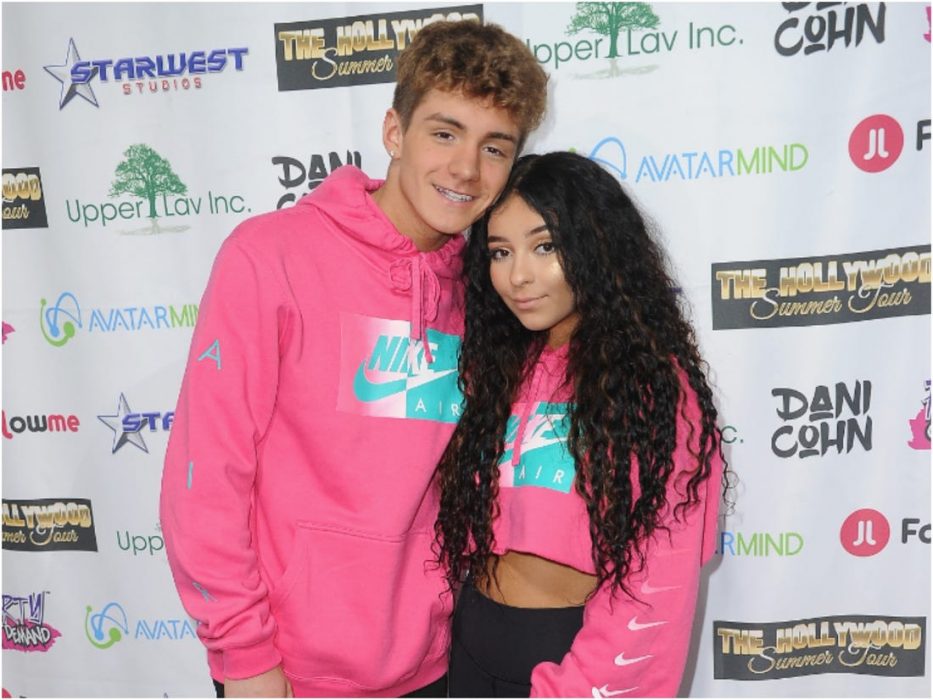 Danielle Faked Her Pregnancy!
Danielle Cohn is dating a 17-year-old influencer named Mikey Tua. He appeared in her several videos. In April, Danielle posted a lot of videos in which she revealed that she and Mikey went to LA and got married. However, later her mother revealed that this ceremony wasn't legal and was only a clickbait.
At that time, Danielle was only 13/15 years old. She continued this narrative and let her fans believe that she is pregnant. Both Mikey and Danielle posted her due date with a picture. These posts are now removed from their social media handles. They also posted a video on Youtube titled "We Are Expecting…" Later it was revealed to be a prank. However, after that, Mikey's parents took control of his social media and opposed his relationship with Danielle.
Danielle Actually Had An Abortion?
Earlier this year, in June, Danielle Cohn confessed that she had an abortion in January 2020. She did it by posting a video titled "The Truth About My Abortion" after an audio clip got leaked in which her mother is giving permission for her abortion. According to Jennifer, that audio clip forced her daughter to speak about her abortion even before she becomes ready to talk about it. The abortion took place before her birthday this year. So that means she was only 13/15 years old at the time of her abortion.
Did She Accidentally Reveal Her Real Age In Her Instagram Live?
Recently in August 2019, Danielle Cohn was having a live session with her fans on Instagram. One of her fans asked, "Do you wanna have kids with Mikey?" She answered, "Yeah! I mean, of course, I do. Obviously, not right now, you know, 'cause right now would not be the best time to do that," she responds. "But obviously in, I don't know, like, five or six years, maybe? When I'm like, 19 or 20."
The people on the internet quickly pointed out after 5-6 years, when is she is 19 or 20, that means she is currently 14 years old. Many pages reposted this video, and it got viral in no time. Some of the users even commented, "She just admitted she is 14." But then Jennifer Archambault came in to rescue her daughter. She said that the fans are misinterpreting her.
She said, "She said maybe in five years and then said 18 or 19 — that's not admitting she is 14. It's a live stream where she's talking to fans. She didn't admit anything, and she is confused about why this is such a great deal. She said just now that she messed up on the math."
How Old Is Danielle Cohn?
There are still some ambiguities on "How Old Is Danielle Cohn," And it seems like it will continue that way only. Danielle and her mother will continue to claim that she is sixteen years old, and her father will reduce two years from the age claimed by them.