Netflix adult animated series Disenchantment is all set to be back with Disenchantment Season 3 early next year, as the recent trailer teased Disenchantment Season 3 premiere. Apart from its premiere, the trailer has plenty of surprises for Princess Bean's fans. Well, the last season's cliffhanger ending left fans wondering how Bean could solve her problem now. But, there's still hope that something great will come in her way. However, how she could make it with her personal demon is still uncertain.
Disenchantment is created by Matt Groening, who's famous for Futurama and The Simpsons. The Netflix original series follows the exploit of Princess Bean (Abbi Jacobson). She's an alcoholic and rebellious princess who pursues her goal without taking care of others. However, in her quest, she's not alone. Her personal demon, Luci (Eric Andre), and a naive young Elf, Elfo (Nat Faxon), stays by her side in her exploits.
Trailer Teased What To Expect From The Next Season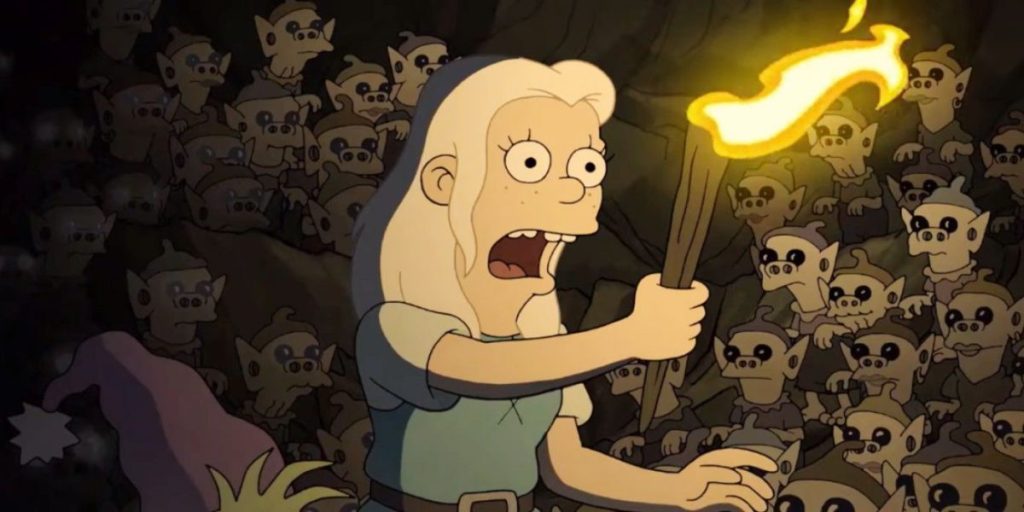 The last season ended with Bean, Elfo, and Luci trapped in a cave enveloped by subterranean Trogs and Princess Bean's mother, Dagmar (Sharon Horgan). Well, they were trapped, and they had no place to escape. However, as per the trailer, the current season would pick up from where it left, where her mother tries to talk to her to convince her to return to their kingdom.
Is This The End Of Princess Bean?
As you can see in the trailer, Bean and her fellows try to escape from her mother, but they ended up returning to their kingdom. Although everyone seemed excited to hear that Princess is back, yet many people wanted to kill her. Luci learned that Princess Bean has to run before something terrible could happen to her. Even you can see they all try to escape with an old, rusty, and slow vehicle.
Back To Steamland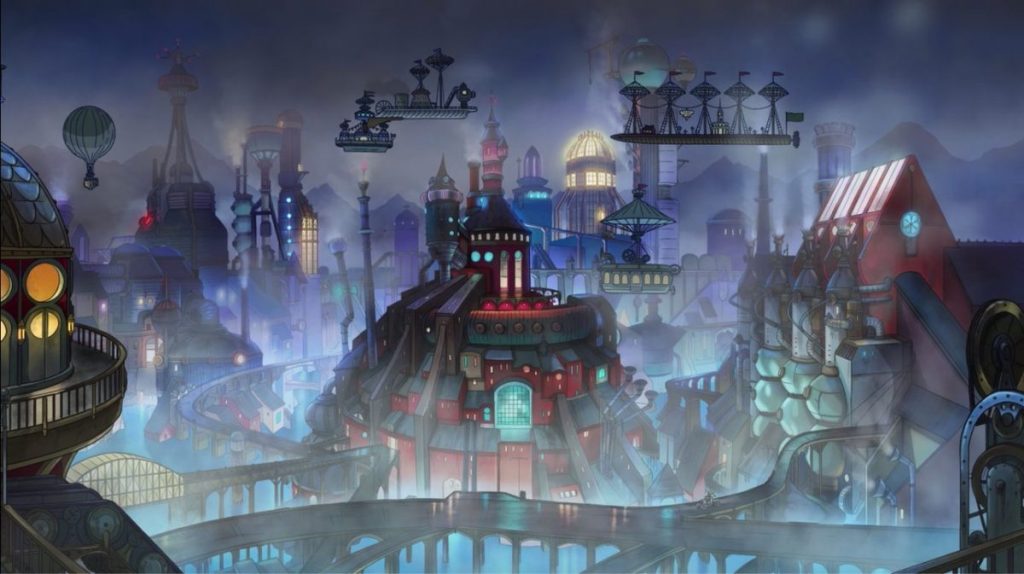 Finally, Princess Bean escaped from her evil kingdom, trying to kill her as she became a threat to them. However, her escape plan includes back to Steamland that was introduced in Disenchantment Season 2 Episode 9 titled The Electric Princess. But, there, Bean meets with a new character who explains her about magic and science. Well, everything seems unfamiliar to her, and as usual, she needs a drink to understand everything.
Could Dreamland And Steamland Become Alliance?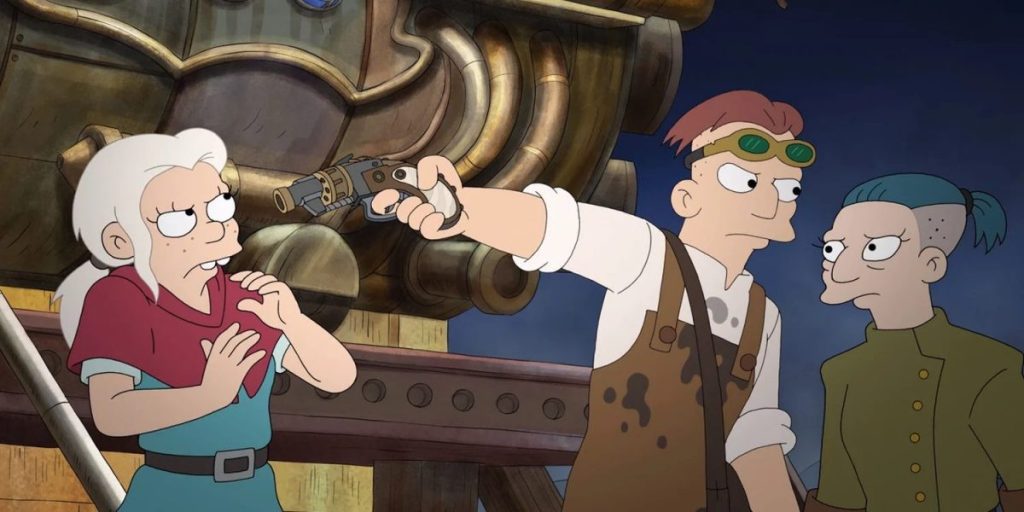 The new character whom Bean met in Steamland, voiced by Richard Ayoade, a British comic actor, wants Dreamland and Steamland to ally. After hearing his words, Princess Bean returns to take charge of her actions and tries to control her kingdom. However, Streamland's return signifies that Groening wants to expand his universe as Princess Bean spends most of the time in Streamland by learning about it in depth.
Disenchantment Season 3: Who Will Join The Team?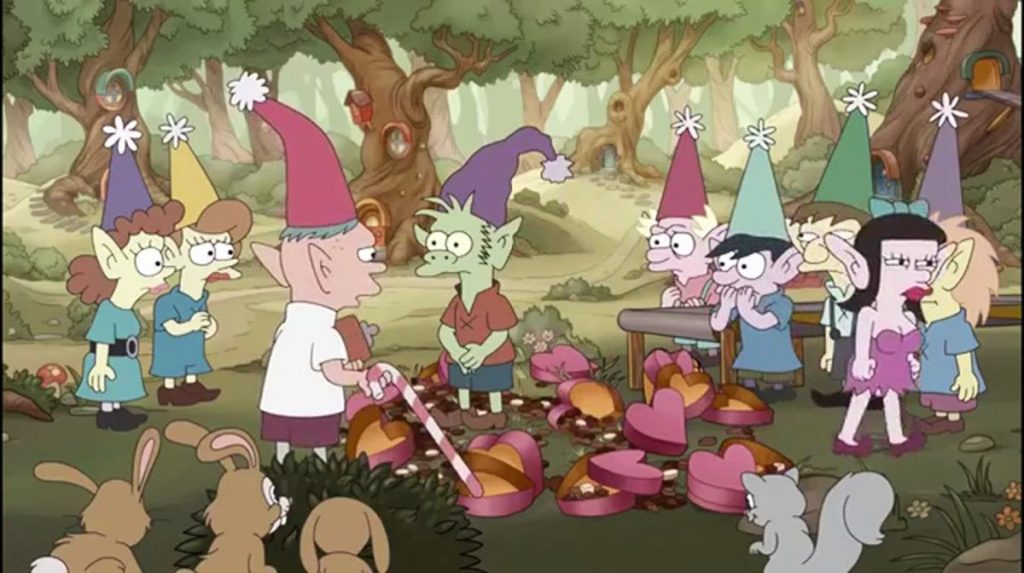 Abbi Jacobson as Princess Bean will return along with Eric Andre as Luci and Nat Faxon as Elfo. Further, Tress MacNeille as Queen Oona and Sharon Horgan as Queen Dagmar will return. There's some new addition to the cast, including Richard Ayoade with Noel Fielding and Matt Berry.
Disenchantment Season 3: When It Will Air?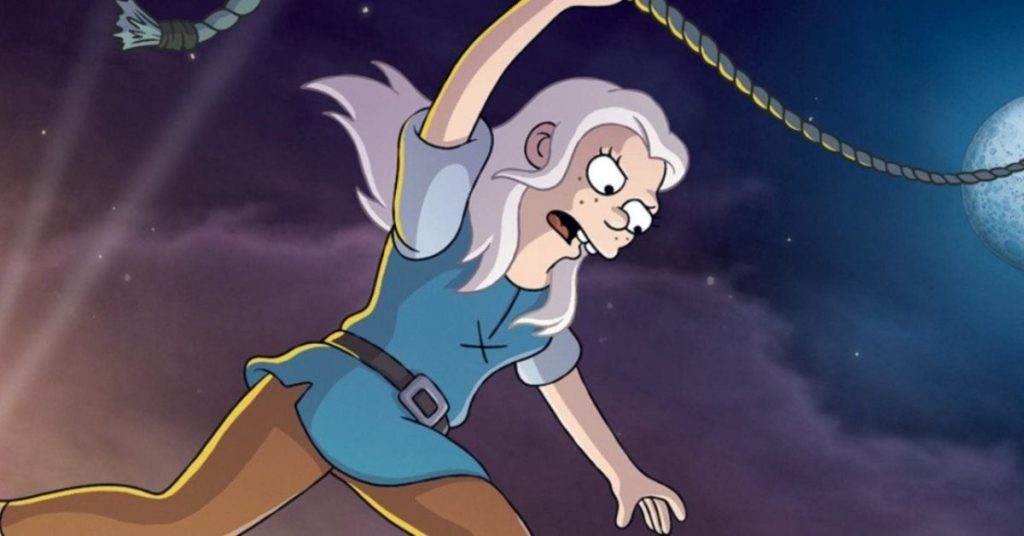 Recently, Netflix released the trailer of Disenchantment Season 3 that follows its release date. According to the trailer, the ten episodes will air on January 15, 2021. As usual, Netflix will drop these ten episodes at the same time to binge together. Further, there's good news for fans, as Netflix has already renewed Disenchantment Season 4, which fans could expect soon next year.