The fans are eagerly waiting for Boruto Episode 183 as it will feature Boruto and Mitsuki facing off against Sarada. The title of the next episode is "The Hand." And it is indicating that the episode will revolve around the scientific ninja tools. The fans will most likely see Ao back in action after 16 years who is now on a mission to retrieve the lost vessel.
Jigen and the rest of the Kara organization are searching for the traitor, and Amado took this responsibility on himself. The vessel arc is moving forward at the full pace, and the fans are really enjoying the new canon episodes. So, when will they be able to see the next episode of this anime? Here are all the latest details.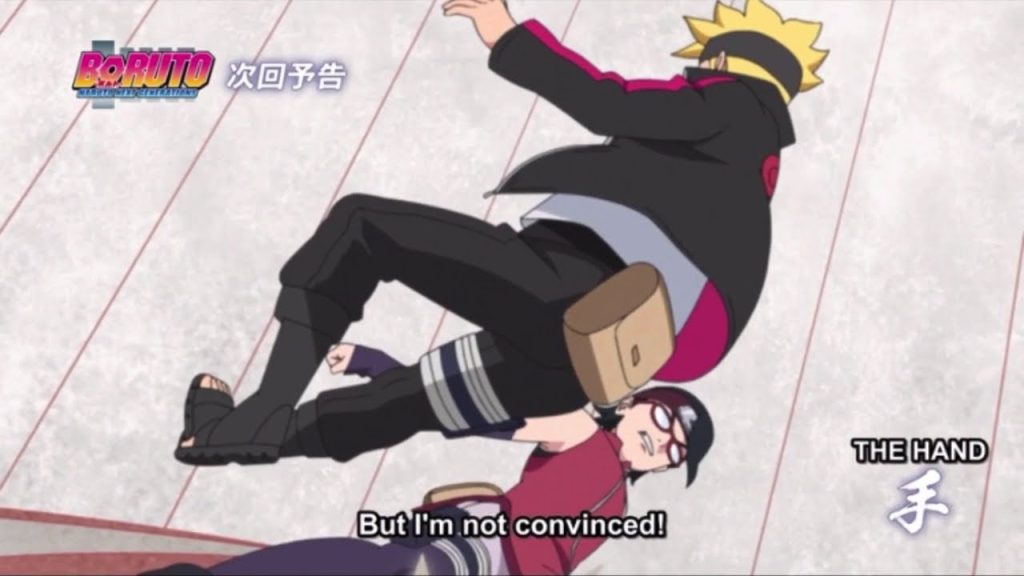 Boruto Episode 183: Plot Details!
Team 7, along with Katasuke, already left for the research institute, where they will reunite with one of their old classmates, Sumire Kakei. She will reveal the entire details of this mission to them. To test some of the scientific ninja tools, Boruto and Mitsuki will fight Sarada, who will use a prototype smoke and a light bomb to overwhelm their enemy.
On the other hand, in Boruto Episode 183, Konohamaru and Mugino will try to escape along with the data they copied from the crashed airship. Kashin Koji instructs Ao to retrieve the vessel, so the viewers will likely him in action again after the great ninja war. Amado will also try to find out who is the real traitor in the Kara organization.
Previous Episode Recap!
In the latest episode of Boruto: Naruto Next Generations, the viewers saw Mugino and Konohamaru being attacked by automatons. One of them even managed to stab Mugino. Naruto orders team 7 to escort Katasuke to the advanced research lab. Boruto didn't want to go but still came back when the rest of them were boarding the train. They meet Ao there. Boruto has a conversation with him in which Ao told him that the scientific ninja tools are not good or bad. It totally depends on how you use them.
Meanwhile, Jigen revealed to Amado Victor was not the real traitor, it someone else. And Amado assured him that he would find him soon. Whereas in the Hidden Leaf Village everyone is worried that the members of the Kara organization can attack the village anytime soon.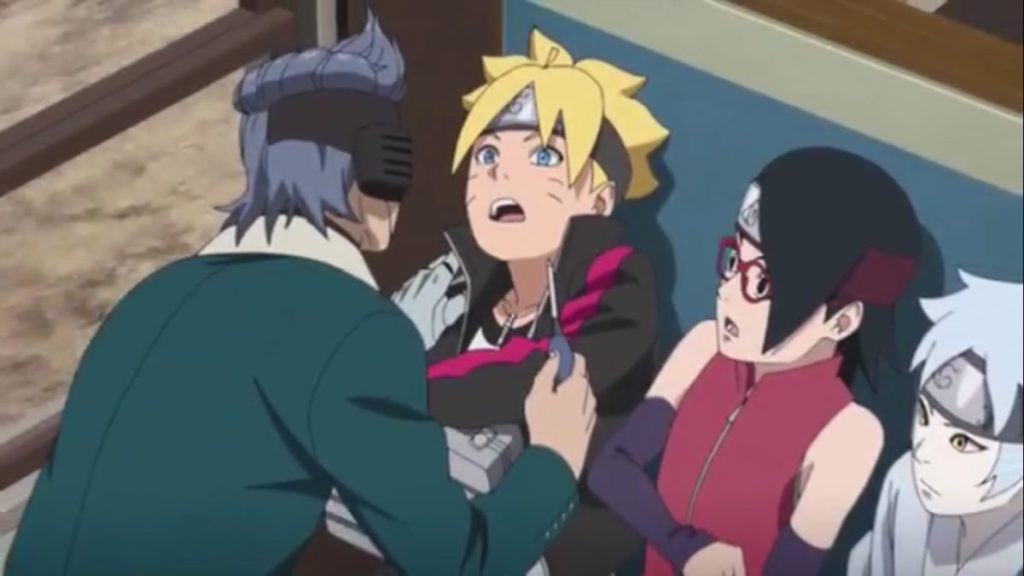 Boruto Episode 183: Release Date
The upcoming episode of the anime will come with a lot of twists and turns and surprises. It will continue to air without any delays. So, the fans will see Boruto Episode 183 on Sunday, January 24, 2021, on Crunchyroll and other anime streaming platforms.