Tiger King, which brought a massive storm last year is all set to return with Tiger King Season 2 in a couple of months. Last year when the pandemic hit the world, lead to global lockdowns, Netflix came as a savior. The series soon captured millions of users' attention through its controversial and bizarre story. Finally, there's a hope that it would return quickly. Now, it seems that Netflix is planning to surprise its fans on Tiger King's anniversary.
Tiger King is a true-crime docu-series that revolves around the zookeeper Joe Exotic's life. It mainly focused on big cat interdependent society. Including Big Cat Rescue owner Carole Baskin and collectors as Exotic. However, Carole accused Exotic of exploiting wild animals. She portrayed herself as an activist who aims to stop the trading of the big cats. But, Exotic claimed that she is only a competition who wanted to eliminate her fellow competition.
Tiger King Season 2: Is It Happening?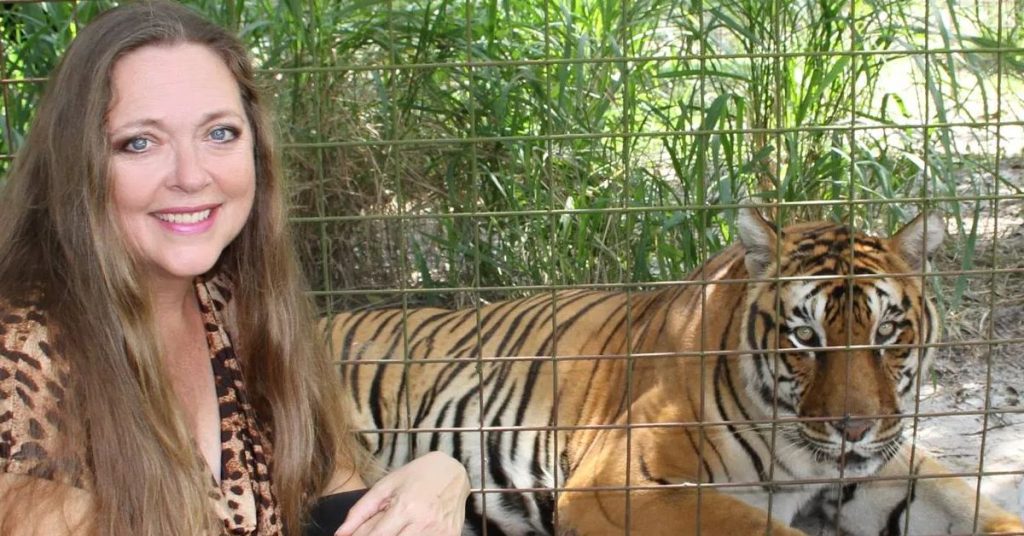 Soon after the series debuted on Netflix, it becomes the most-watched series within the first four weeks. Shortly, Netflix confirmed that nearly 64 million users had watched the Tiger King: Murder, Mayhem, and Madness. This craze leads to an additional special episode of Tiger King. It was hosted by Joel McHale that landed on April 12, 2020. However, there's no official renewal of Tiger King Season 2.
Further, the BBC reported last August that finally, Netflix had secured all the rights to Tiger King Season 2. It means that the second season is on its way to explore the world of big cats and competition. So they can continue framing the controversial stories hidden from everyone's eyes.
Tiger King Season 2: When Will Production Begin?
The news recently revealed that Tiger King was in development when numerous stars, including Cameo confirmed something new in the series. Even both James Garretson and John Reinke teased in various videos that the series would debut soon. Although they haven't been informed about the production details yet. We can assume that either they are closed to finish the production or have already wrapped up.
Tiger King Season 2: What To Expect From The Next Season?
Since the first season aired, Exotic tried to campaign for forgiveness from former President Trump. Carole, who was trying to close the Exotic zoo, finally got the rights to Exotic's private zoo and animals. Even Doc Antle, another owner, charged for multiple conspiracies. Including animal cruelty and wildlife trafficking. Thus, it becomes more complex to learn what it would follow in the next season.
However, the second season would follow Roy and Siegfried and how their long-running tiger show ended as per the reports. Well, last May, Roy Horn died from COVID-19. But, the following season would focus on white tiger lacerating Horn onstage in October 2003's show. The attack ended Roy permanently injured and also ended their career.
Tiger King Season 2: When Will It Release?
There's no official release date announced yet. But, in a video, Garretson teased that Tiger King Season 2 would air sometime in March or April 2021. However, it's unclear whether we could see the entire show in the next month or only a few batches of the next episodes. Stay tuned to know the timing and Netflix's announcement.