A new threat is waiting for Officer Hondo and Officer Deacon to tackle in the tribunal in S.W.A.T. Season 4 Episode 16. The pair somehow smelled the danger in the tribunal, but before they could hurry to deal with it, everything turned against them. Meanwhile, it's high time for Street to make the right yet tough decision of his life. Will, he regrets it? Or would things actually fall into place afterward?
S.W.A.T. Season 4 Episode 16: Precap And Storyline
In S.W.A.T. Season 4 Episode 16, titled "Lockdown," Deacon and Hondo will find themselves in a difficult situation where they would choose to surrender instead of fighting. Well, the pair rushed to the tribunal to save the innocent people's life who are trapped there. But could Deacon and Hondo find some way to rescue all of them without even wasting a single drop of their blood? It's something that we don't know at this moment.
The episode's official synopsis reads as, "Lockdown: When four escaped prisoners take control of a courthouse with Hondo and Deacon inside but unarmed, the two race to save the lives of innocent civilians while trying to avoid detection themselves. Also, Street visits his mother, Karen (Sherilynn Fenn), in the hospital and faces a pivotal decision."
S.W.A.T. Season 4 Episode 16: Duty Call!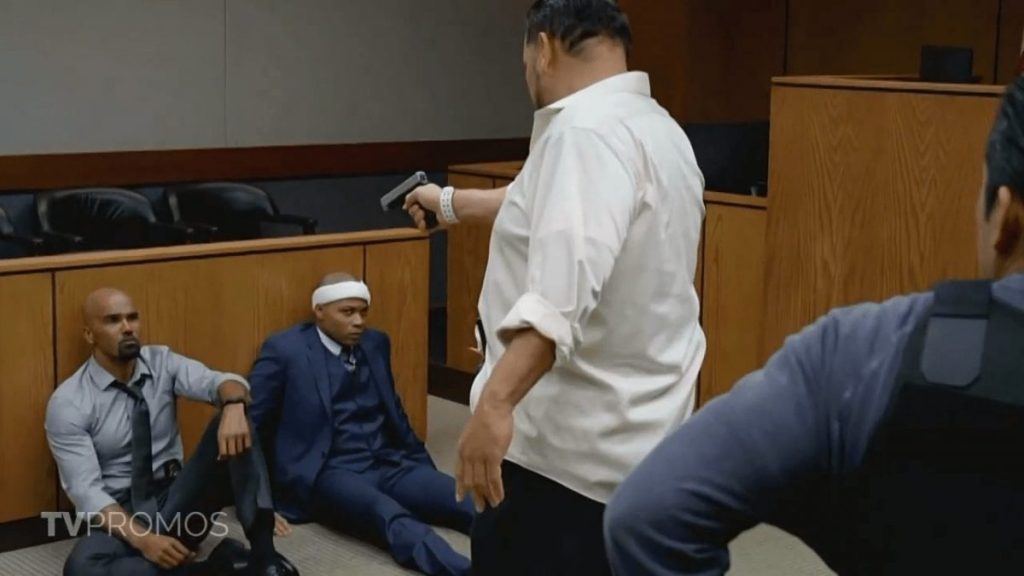 As the promo teased, the four prisoners escaped from the law enforcement's hand and now abducted some innocent people in the courthouse's lobby. However, as soon as Hondo and Deacon figure out the situation, Hondo attempts to inform his team to provide the extra help. But the main issue that arises here is both the officers Hondo and Deacon, are unarmed.
Now without even getting caught, they have to deal with these four fully armed prisoners who're aware of their condition. Meantime, Jeff informed his team to assemble as they got a new mission to tackle. Well, it seems both Hondo and Jeff's team would unite to rescue innocent souls. Even we can see Luca in full force trying to enter the courthouse. However, it seems he's not alone as a voice says, "I have something that's yours."
A Quick Recap!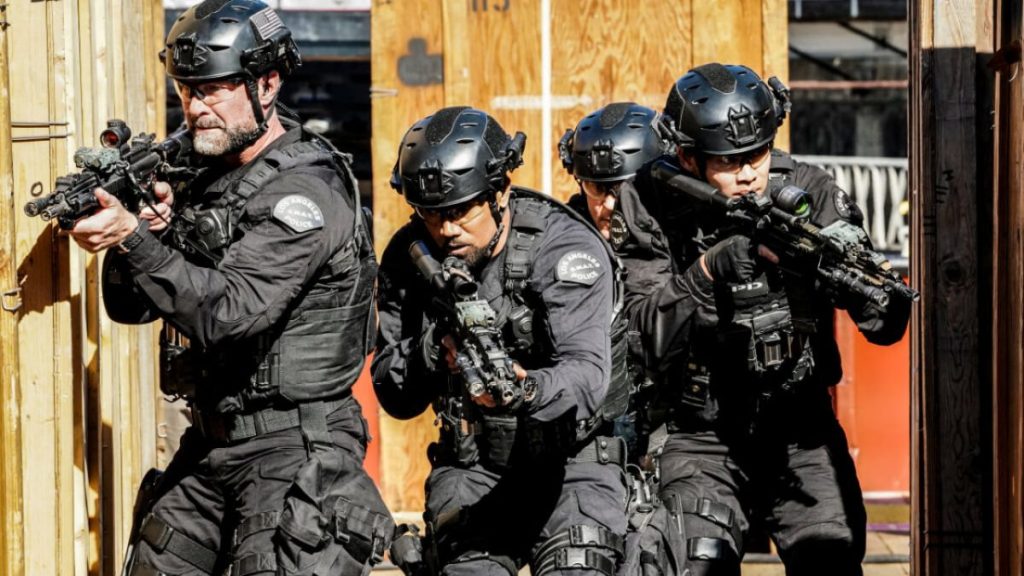 S.W.A.T. Season 4 Episode 15, titled "Local Heroes," follows the team in a jeopardy situation. It begins with the team trying to chase a media-savvy group of bank robbers who called themselves present-day Robin Hoods.
Well, the group doesn't have any mean motives as they only wanted to help their neighbors struggling from some financial loss. But soon, it turned out into a deadly chase mission leaving everyone in shock. Meanwhile, the officers Hondo and Deacon argue on how to deal with the group with cops' racist views.
S.W.A.T. Season 4 Episode 16: When Will It Release?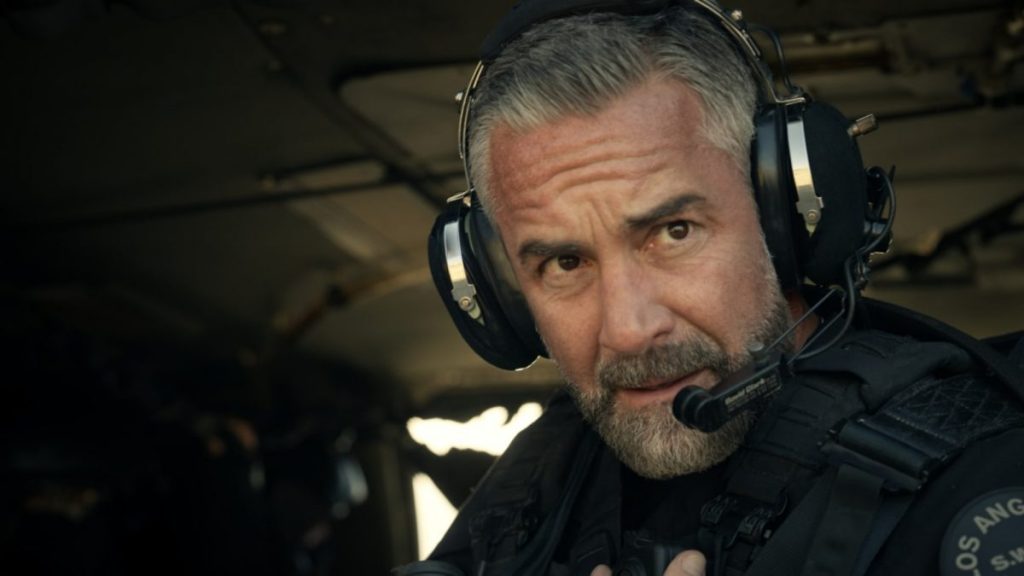 S.W.A.T. Season 4 Episode 16, titled "Lockdown," will air soon in a few days. It will air on Wednesday on May 12, 2021, at 10 pm ET only on CBS. The latest episodes will drop every Wednesday on CBS. So don't miss it.