Netflix announced the news among the fans to cue the champagne toasts and grab the vegan cheesecake because Ginny & Georgia Season 2 is confirmed. You must have got the news before. However, we are here to discuss what will happen in the second season. It looks like things are about to turn funnier, dramatic, and adventurous. So, better tighten your belt.
Ginny & Georgia is a comedy-drama created by Sarah Lampert. The show debuted on Netflix on February 24, 2021. The series revolves around the life of Ginny Miller. She is a 15-year-old kid who thinks herself to be even mature than her 30-year-old mother, Georgia. Ginny's mother settles down in New England as she wants her daughter and son Austin to have a better life than what she had before.
Meanwhile, Ginny is an angsty and awkward teenager who tries hard to adjust to life. Georgia came to New England thinking she will be able to leave behind her past. However, the past can never be forgotten. It always stays with a person. Therefore, Georgia's past continues to haunt her in the present. Well, the family copes up with everything in a creative way. Let us further look at what is waiting ahead for Ginny & Georgia Season 2.
Casts Jump With Excitement On Ginny & Georgia Season 2's Confirmation News
Netflix released all the episodes of Ginny & Georgia on February 24, 2021. 52 million subscribers watched the show on the first 28 days of the release. Well, it clearly attracted a big audience. The platform also released the data to the public. Then, the renewal of Season 2 was announced on April 19, 2021.
Netflix rarely announces the renewal so fast. However, the platform released a video where fans can see the expression of cast members regarding the renewal of the second season. The cast members can be seen singing, dancing, and jumping in joy while announcing the renewal. They also know that more surprises, living room dance parties, climbing through windows, and much more fun waiting ahead.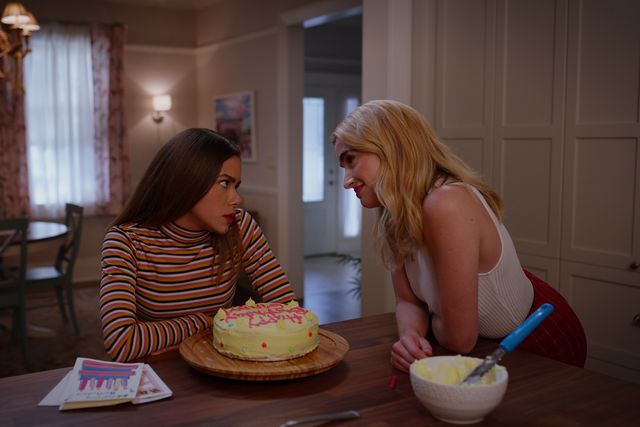 Ginny Needs To Clear Her Plate Soon
Ginny clearly doesn't know what she wants in her life. She seems not to stay balanced with a single thing at once. Well, that usually happens when you are a teenager. Although in Ginny & Georgia Season 2, fans might see Ginny sorting her priorities. Will Ginny and Marcus have a future? They have been seen in an on-and-off relationship. Ginny is in need of a friend, someone who could make her feel at home. Ever since Ginny got to know about her mother's groundbreaking secrets, she is on the run and shock as well. There are chances for Marcus to be Ginny's escape.
Ginny is afraid of her mother's capabilities. She now knows that Georgia can murder someone easily. However, the teenager still thinks that family comes first. Therefore, she has not taken any legal action, instead ran away. Do you remember Zion giving Ginny his Boston house's address while giving her the book? Indeed, there is a possibility for Ginny and her brother to go to Zion's house.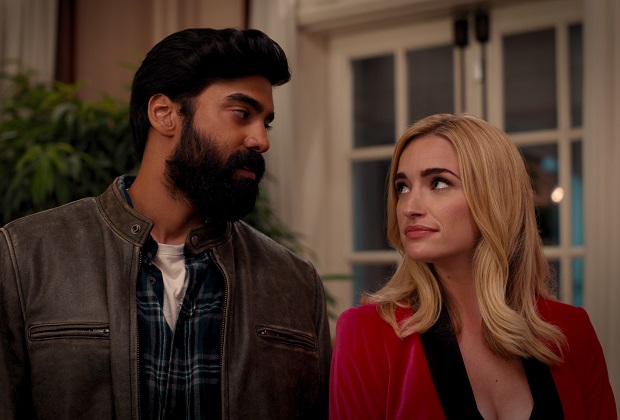 Ginny & Georgia Season 2: Release Date
It's too early to predict the release date of Ginny & Georgia Season 2. The season is still due to start the production process. But we speculate to see the release happening somewhere in early 2022. Let us further wait for Netflix to give more updates. Till then, stay tuned in this space.