Jujutsu Kaisen is certainly getting better and better with every single chapter. The previous chapter showed the other side of Maki and how determined she is to take revenge from the members of her own Zenin clan. Now Jujutsu Kaisen Chapter 152 will reveal what is next for her after her fight with Naoya. She is brutally slaughtering the members of the Zenin clan as it was her Mai's last wish.
She wanted to kill all the people who oppressed them for so long. On the other hand, the culling game is about to begin. This arc is expected to be even more intense than the Shibuya Incident arc. But it seems like fans have to wait for a little longer as the manga is about to go on a hiatus. So, when does the new chapter comes out? Here are all the latest details.
Jujutsu Kaisen Chapter 152: Plot Details!
According to the reports, the next chapter of JJK would be a short one, and it only has nine pages in it. Currently, Naoya is down after taking a heavy punch from Maki. Now it will be interesting to see whether Maki decides to kill him or not. Yuji might likely interrupt this fight as he won't like his friends to fight each other till death.
More details about the next chapter will come out once its raw scans surface online. Fans might even get an update on the culling games and others' situation. They can expect to read the leaked spoilers of Jujutsu Kaisen Chapter 152 two days before its release.
Previous Chapter Recap!
JJK Chapter 151 was certainly one of the most intense chapters of the manga so far. It featured the wildest version of Maki, who has gone berserk after the death of Mai. Her sister's sacrifice granted her some really amazing powers, and now she is using them to take her revenge on the Zenin clan. In the previous chapter, Maki went on to face Naoya. The latter dominated her at the beginning of their fight, and Maki wasn't able to land a single scratch on him.
Later on, Naoya used 24 frames per second technique to avoid Maki's slap. However, Maki read every single movement of Naoya with her steel body and managed to punch him down.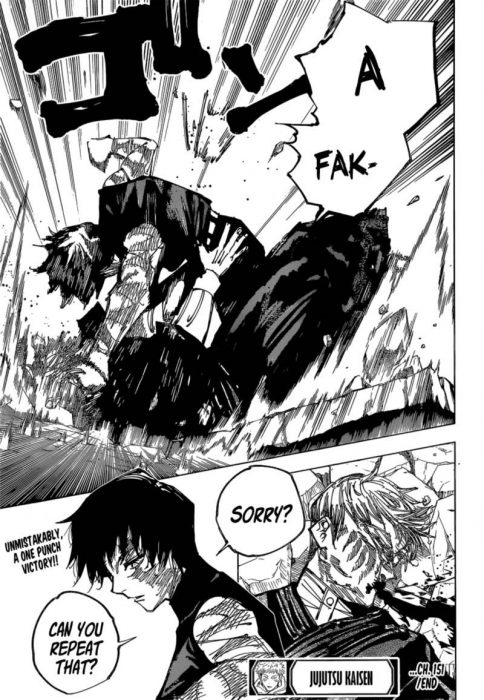 Jujutsu Kaisen Manga To Go On A Hiatus!
There is a piece of the bad news for all the JJK fans. The series will go on an indefinite hiatus after the release of Jujutsu Kaisen Chapter 152. Its author, Gege Akutami, made this decision due to his poor health conditions. Currently, it is expected that the manga will return after one month. Gege estimated it himself, but he is also not sure about the time limit of this break.
Jujutsu Kaisen Chapter 152: Release Date
The upcoming edition of the manga will be the last one of the series before it goes on a hiatus. Jujutsu Kaisen Chapter 152 is all set to release on Sunday, June 13, 2021. It will be available to read on the official website of Viz Media.