Rick And Morty are back with another season and terrific problems. But this time, the entire family will team up to tackle the weird impending dangers aligned in Rick And Morty Season 5 Episode 1. Well, the series has been spoofing everything from Game Of Thrones to classic hit Jurassic Park, and now the fifth season will do the same with crazy spoofy of Voltron, Hellraiser, and some of the kaiju movies are also on their way. Let's take a look.
Rick And Morty Season 5 Episode 1: Preview And Storyline
Rick And Morty Season 5 Episode 1, titled "Mort Dinner Rick Andre," is written by Jeff Loveness. It will open with an arrival of new shock in Smith's place. Well, Rick has been hiding a lot from his family, and now his nemesis arrival will add more turmoil. Rick's new nemesis, Mr. Nimbus will arrive to claim that he's Rick's eternal foe. Well, it makes sense as Rick and Morty crash-landed onto his sea and destroyed his peace.
Meanwhile, Morty will pursue his never-ending quest to win Jessica's heart. They do plan their date before the clash, which hints at some positive romance between the duo. However, they will end up in a specific place where without Rick's help, it would become difficult to escape. Elsewhere, Beth and Jerry will find themselves in a sex-positive zone so they can focus on their marriage. However, it would instead result in some awkward moments.
A Honey Trap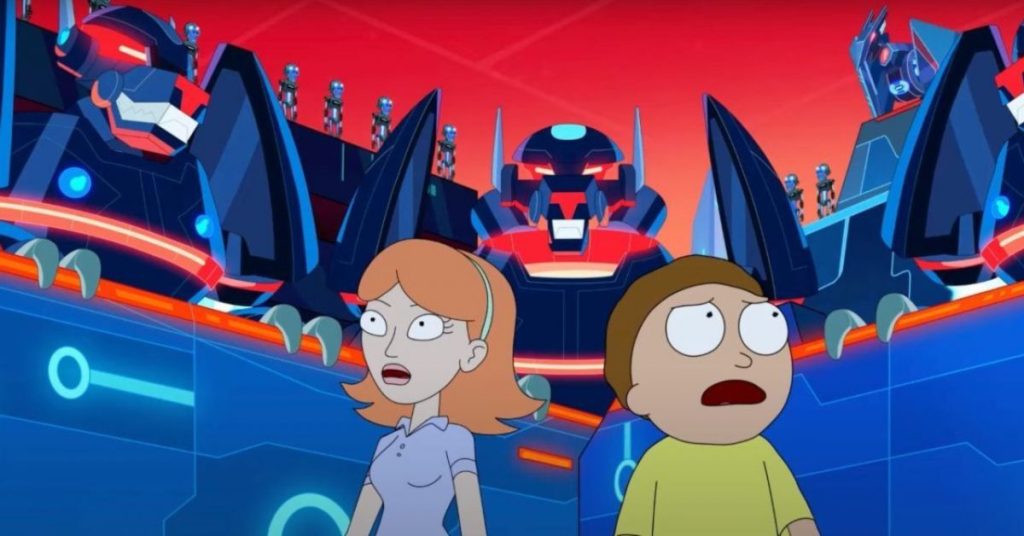 The recent trailer opened up with the titular characters being under arrest but not by the standard earth cops. They are instead surrounded by an anti-portal shimmer that hints at the arrival of the Galactic Federation. Well, the return of last season's characters might make the story more meaningful as several inter-galactic traveling and war will happen in this season. So it would be thrilling to see how they escape from this scrape without portal guns.
Turkey On Their Way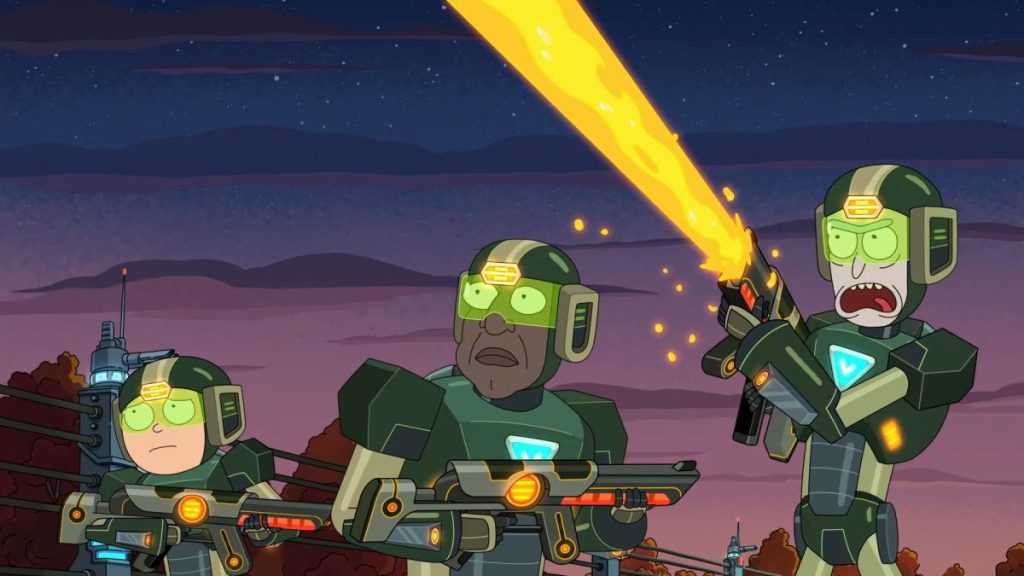 This season, the Smith family will work together to defeat several new foes of Rick. It includes turkeys everywhere while Rick roasted the massive bird which comes on their way. Well, it looks like a Thanksgiving special episode where the duo has first time enjoyed the holiday together with their family in such a manner.
Smith Will Be Chased By Dogs
Well, thanks to Rick that the entire family is on the radar of his foes. In the first trailer, we saw a dog searching for Rick while firing throughout its way. Now the recent trailer again hinted that dog would play a major villainous role. As here, an armed dog chased Rick while destroying everything that comes in between. Meanwhile, the Smith family will try their best to help Rick to escape to a safe place.
Rick And Morty Season 5 Episode 1: Air Date!
Rick And Morty Season 5 Episode 1, titled "Mort Dinner Rick Andre," will drop next weekend on your screens. It will air on Sunday, June 20, 2021, at 11 pm ET only on Adult Swim. The next episodes will drop every Sunday on the network. However, the series is no longer available on Netflix. But you can catch the season on HBO Max instead after it wraps up airing on the network. Stay tuned for more updates.