Good Witch Season 7 Episode 6 will finally explore Joy and Zoey's love relationship as the couple will go on their first date. However, Stephanie needs to be a little careful as being an apple of everyone's eyes could spoil her relationship with her French teacher. Well, it looks like Stephanie must consider Martha's words to avoid any danger. Meanwhile, Sam will get the spotlight in the sixth episode. Scroll below to know more-
Good Witch Season 7 Episode 6: Preview And Storyline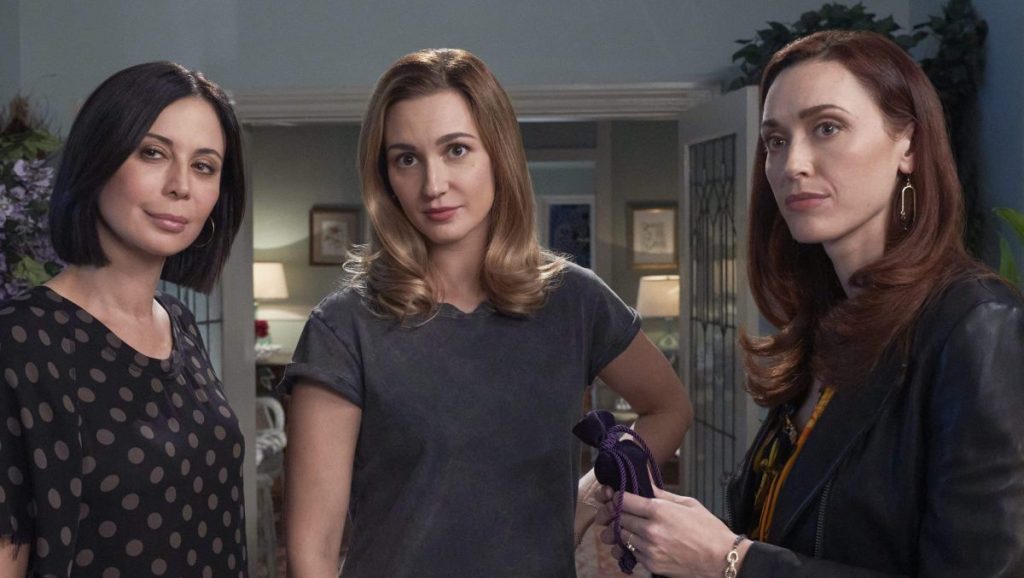 Good Witch Season 7 Episode 6, titled "The Wishes," is directed by Alison Reid and written by Vincent Pagano. After finding Joy's dad, Cassie, Joy, and Abigail will pay a visit to Middleton's wishing well, in the hope that things would ease from now on. But when the coin doesn't fall the way it should, it will result in misfortune. Well, the sisters have already faced their fair share of mishaps, and now this one would also bring chaos in their loved ones' lives.
Meanwhile, Sam will reunite with Logan Mann (Aidan Devine), rock star, and his high school bandmate, who agreed to perform in the fundraiser show organized by Adam and George. Well, this could help them a lot to raise funds for the church. Logan will then ask Sam to play guitar with him on stage. Meanwhile, Cassie will find an old CB radio. And Abigail will disagree with Donovan's new approach. Also, Zoey and Joy will finally go on their first date, while Stephanie has several suitors.
Joy And Zoey's Next Move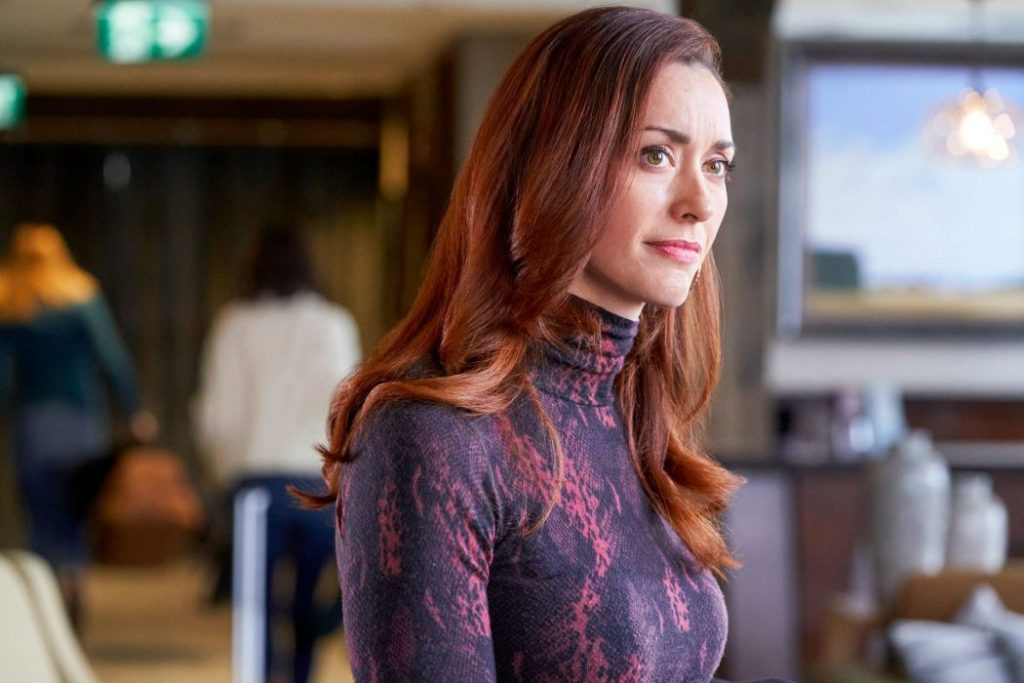 The couple has been spending ample time texting each other. And now it looks like things are finally moving in the right direction. Well, Joy finally reconciled with her dad and discovered about her mother's death. Also, her cafe renovation is working smoothly. It seems finally, Joy's life is back on track.
Now her date with the love of her life would bring more joyful moments in her life. But don't forget that Cassie, Joy, and Abigail have to face the misfortune which might affect her upcoming date. But it's Hallmark after all, so we can expect some beautifully romantic moments between the two.
A Quick Recap!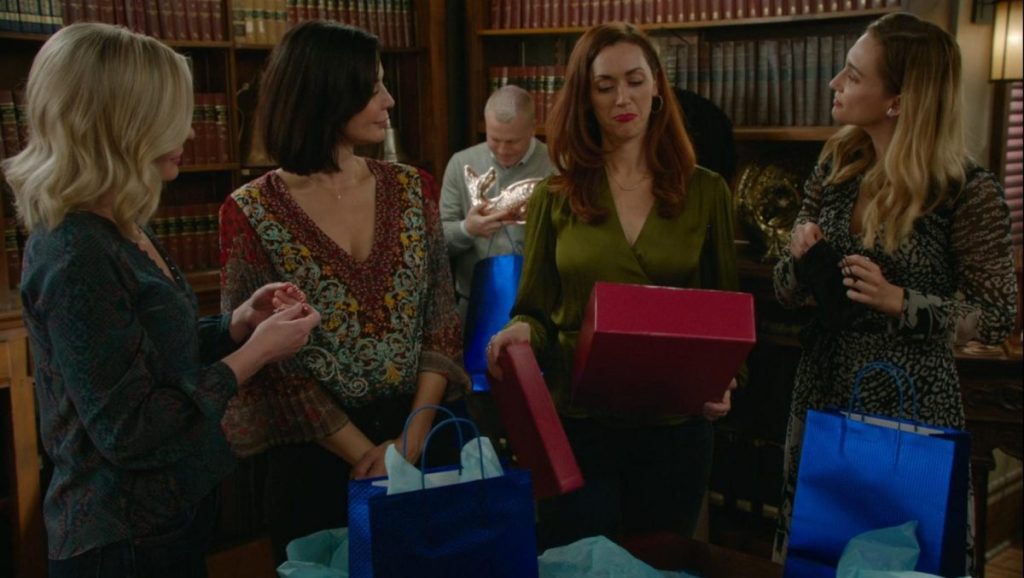 In Good Witch Season 7 Episode 5, titled "The Kite," Joy saw a nightmare of her father giving her a protecting shell before leaving. She quickly told Abby and Cassie, who decided to find her father at any cost. Meanwhile, Abby and Donovan raised a toast for their next business journey, while Joy found that Abby and Cassie have found her dad. Sam told George, Donovan, and Adam that they don't have to cheer him up.
On the other hand, Cassie and Abby joined Joy to meet her father. Elsewhere, Sam and George discovered that Martha is in town who has returned to expose Stephanie's relationship with her French teacher. At the lodge, George and Martha found her name written in red on the refrigerator. But Martha had no clue who did this. Elsewhere, after touching the stone, Joy's father's memories returned.
Good Witch Season 7 Episode 6: When Will It Release?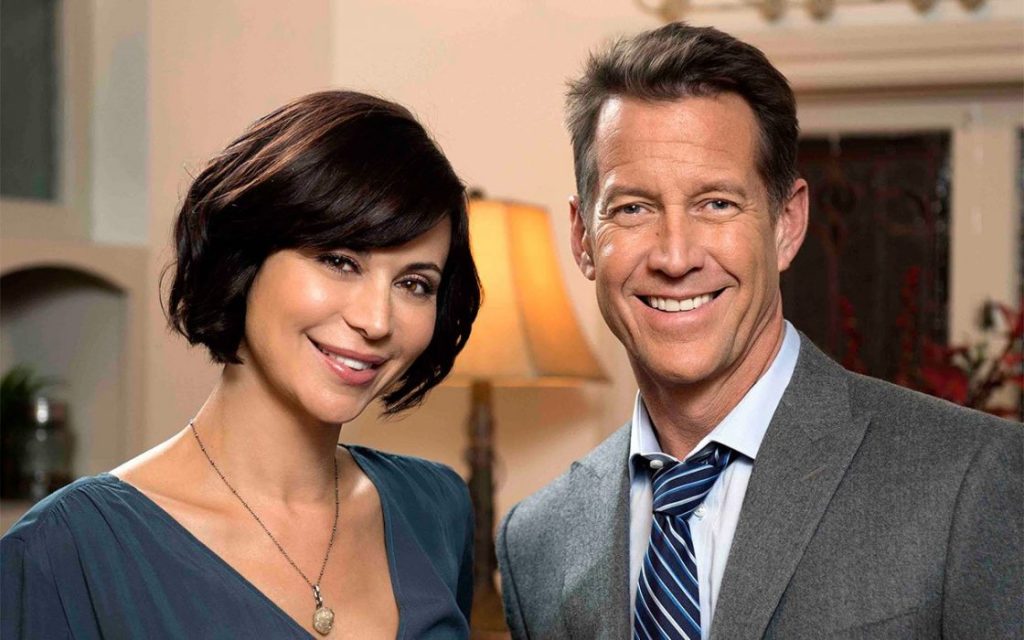 Good Witch Season 7 Episode 6, titled "The Wishes," will land this weekend on your screens. It will air on Sunday, June 20, at 9 pm ET only on Hallmark Channel. The new episodes will air every Sunday with a runtime of around 48 minutes. Fans can also buy or rent the episodes on VOD platforms like Apple TV, iTunes, Amazon Prime Video, and Vudu. Moreover, Netflix subscribers can enjoy the first five seasons on the platform.