Mythic Quest has recently wrapped up its second run, leaving many character's fates in limbo. While Apple TV+ hasn't confirmed whether or not Mythic Quest Season 3 is in the store, the wait would be pretty interesting. Because the series has set up in an intriguing direction where it remains to answer what's next to come for Poppy, Ian, and the rest of the employees at Mythic Quest Headquarter in Mythic Quest Season 3.
Mythic Quest revolves around a fictional video game studio run by Ian Grimm, the famous MMORPG's creator. At the beginning of the series, the studio is looking forward to launching a primary expansion pack to "Raven's Banquet," one of their games. However, the game's creative director Ian argues with Poppy Li, the lead engineer, head writer C.W. Longbottom, and head of monetization Brad Bakshi about the possible risk that takes them to a whole new level.
Mythic Quest Season 3: Is It Happening?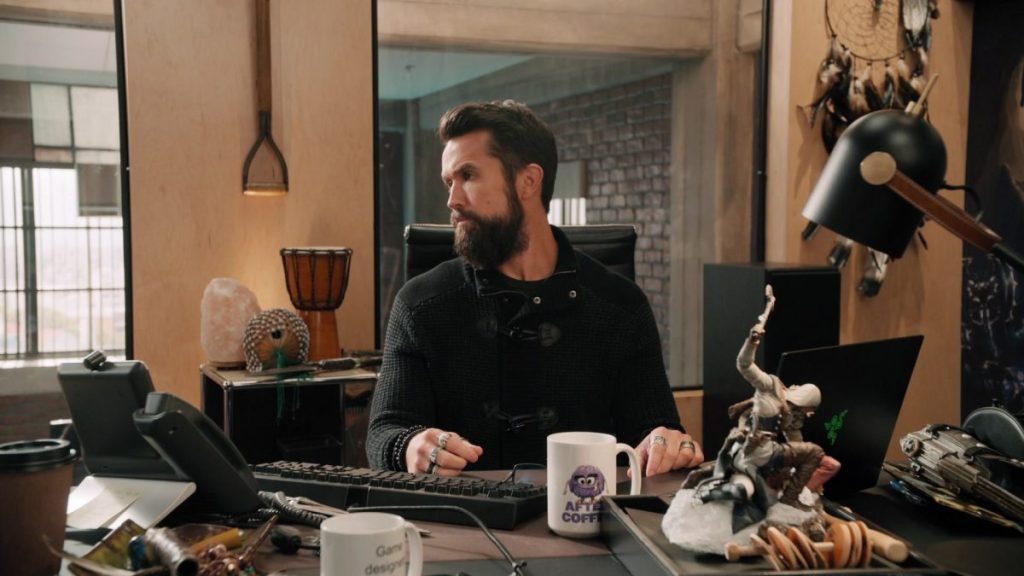 As of now, Apple TV+ hasn't renewed Mythic Quest Season 3. But the good news is the streamer neither canceled the show nor put it on hiatus. Recently, the creator Rob McElhenney said in an interview that he has some other commitments to work on. So, he can't work on the third run of Mythic Quest simultaneously. However, he didn't take down Mythic Quest.
As Rob said, unlike acting, writing is a continuous action that keeps his mind engage wherever he goes. Thus he decided to focus only on writing when he's in the writer's room. As of now, he only wants to focus on the prior project- "Always Sunny in Philadelphia Season 15" before jumping to Mythic Quest. Further, the streamer is yet to renew the show for the third season. But deeming its first two season's reception, Apple TV+ won't take much time to renew it.
Mythic Quest Season 3: Will The Characters Cross Each Other's Path?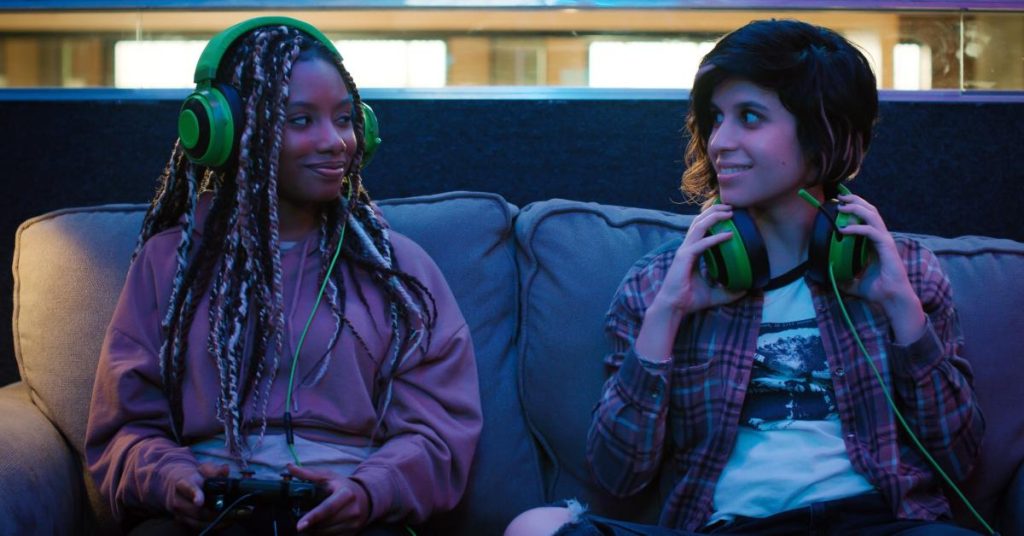 The finale of the second season titled "TBD" brought the biggest overhaul in the Mythic Quest HQ starting from Ian and Poppy's troubling partnership. Both decided to work solely to create their new game while dropping the mega project in their hand. However, their exit put David in charge of the MQ, although he has no idea about creative direction or programming. Meanwhile, Bakshi got arrested for a crime he didn't commit.
On the other hand, the love birds, Rachel and Dana, agreed on a long-distance relationship. However, Dana's application at Berkeley got rejected, so she decided to pursue game programming while Rachel stayed at Berkley, embarking on creative writing education. However, the new season will bring a more individualistic approach. Including how they will deal with their personal and professional lives.
A Hilarious Reconciliation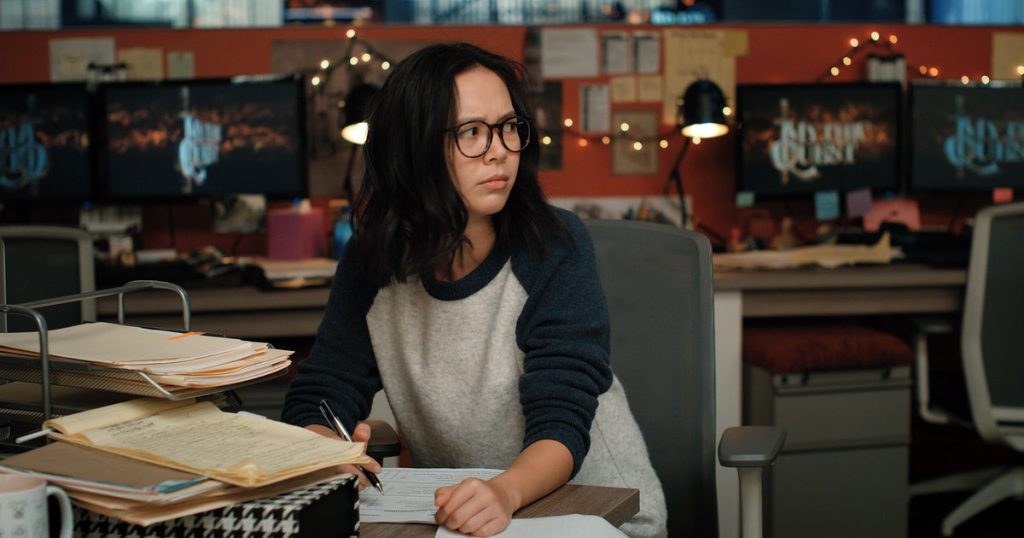 Though Poppy and Ian decided to walk on two separate paths, we can expect that it won't be that easy for them to do. As they have been backing each other and at a certain point, they will realize that they both need each other to achieve their tasks. Meanwhile, Rachel and Dana will learn that a long-distance relationship isn't that easy for them. However, it soon will lead to a massive realization between the couple.
Mythic Quest Season 3: When Will It Return?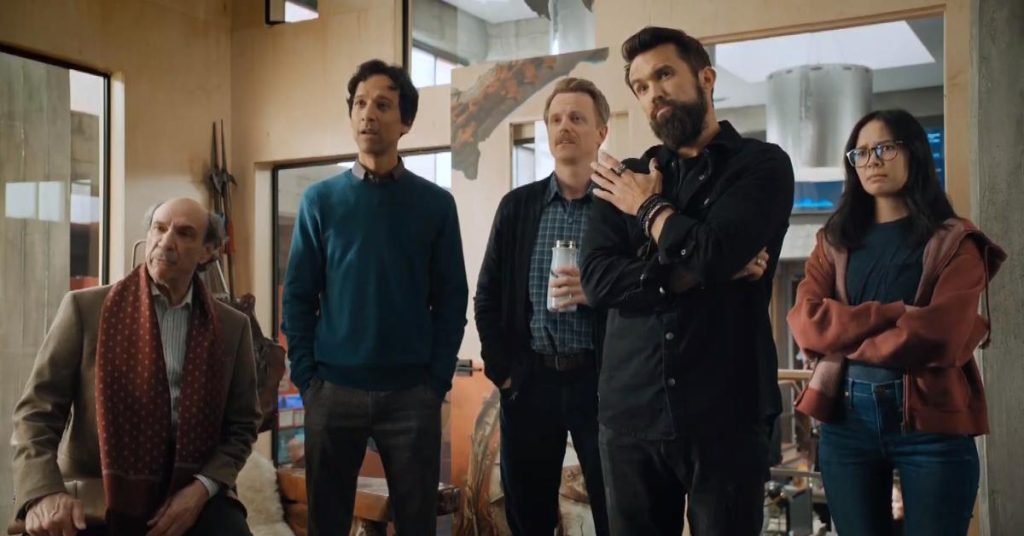 As of now, the streamer is yet to announce its renewal status. Further, deeming Rob's statement, we can expect that writing and production of the third season would probably commence later this year. So, it's pretty safe to say that Mythic Quest Season 3 would return sometime in mid-2022.