Finally, after a long hiatus, the filming for Killing Eve Season 4 is back on track. However, it looks like Jodie Comer's Villanelle won't be the only one who's eyeing Sandra Oh's Eve. As Sandra in her character Eve spotted kissing her co-star on Killing Eve Season 4 set as the camera rolled. Well, the series revolves around Eve Polastri's romantic interest in a female assassin, Villanelle.
However, after finding out about Oh's relationship with a killer, M15 fired her. But soon, M16 hired her to track down her next target, Villanelle. Though Villanelle was the polar opposite to Eve, they formed a strong bond and obsession. With their desperate attempts to learn more about each other, they eventually stepped on the edge. Will they continue their cat-and-mouse relation in the next run? Let's see!
Killing Eve Season 4: Early Renewal!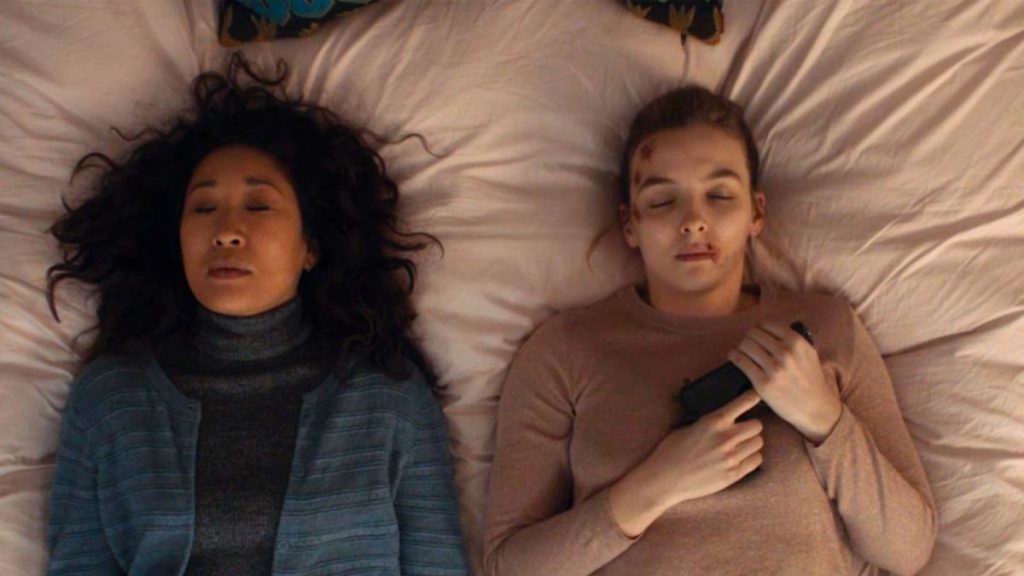 The critically-acclaimed BBC America's Killing Eve was renewed for the fourth run in January 2020 ahead of its third season premiere. Well, there's no doubt in it as the second run received a 93% positive response on Rotten Tomatoes. Although the third season ratings somewhat dropped a bit, yet it earned an 80% positive response. Speaking of which, the series star Sandra Oh stated that she's grateful for the cast and team who brought the story to life and thrilled to return.
Even from the start, the show has won many hearts. It has gained 19 Emmy nominations to date. Out of which, Jodie Comer won the best actress in a drama in 2019. However, Sandra Oh had also been nominated in the same category from 2018 to 2020, making Oh the first Asian to receive a nomination on such a platform.
Killing Eve Season 4: Production Finally Began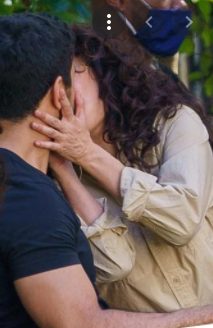 Despite getting an early renewal, Killing Eve Season 4 filming was delayed due to the ongoing health crisis. Lately, the news came off that production for the final run would start early this summer. Soon, Comer broke the news in early June that filming has begun on June 7 in London. However, the recently released image of Sandra teased that the fan-favorite couple might face separation or tricky challenges.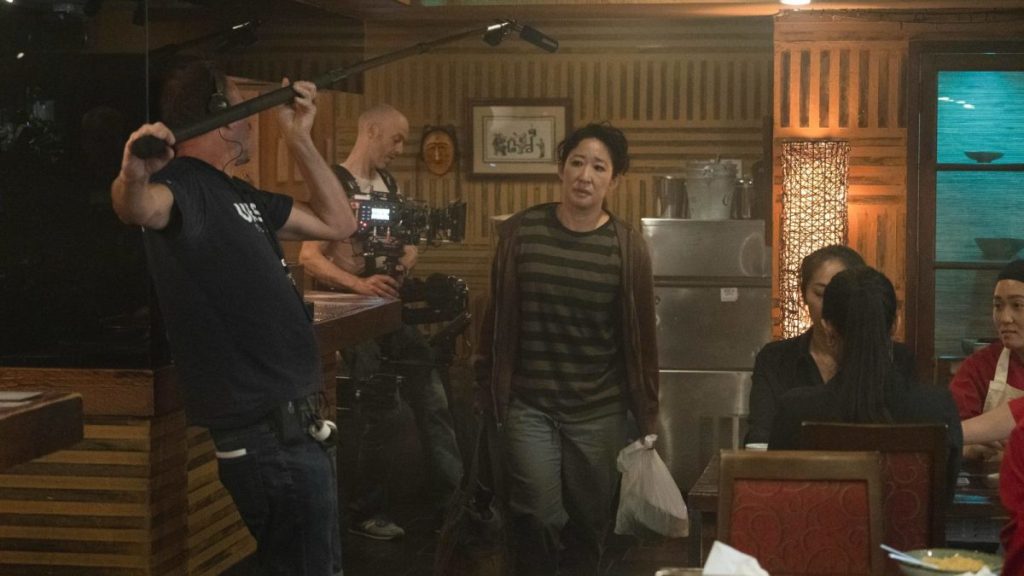 That is because Sandra had been seen kissing her co-star Robert Gilbert on set. At one moment, Sandra is fighting with an assassin, and the other she kissed Robert. Well, it could severely affect the fourth season's plot. Moreover, last week, the lead stars Sandra and Jodie spotted outside Standard Hotel and St Pancras in London. Filming is currently underway, and we can expect more scenes of Sandra and Robert.
Is Killing Eve Season 4 The Last Chapter?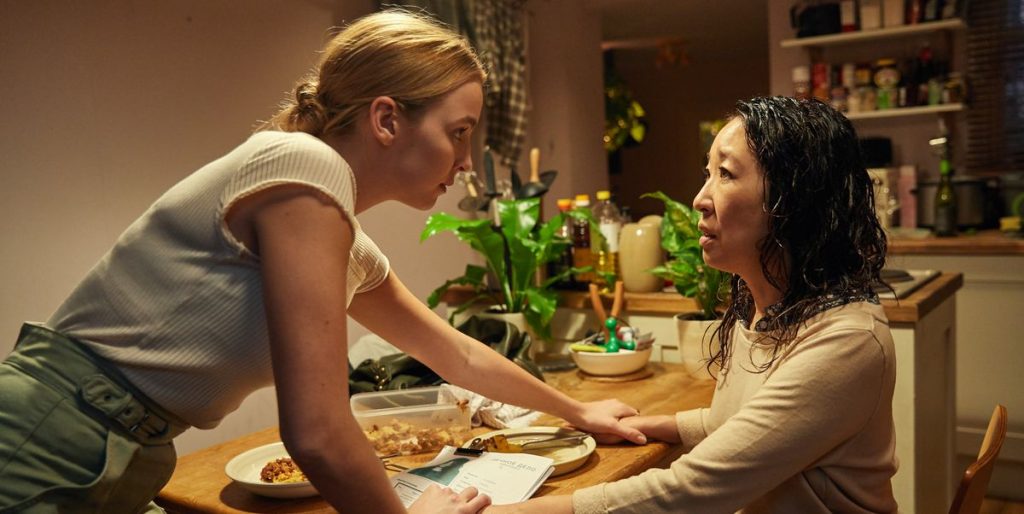 Unfortunately, Killing Eve Season 4 will mark the end of this splendid journey. Dan McDermott, AMC Networks' President of original programming, stated that the series had attracted a committed and dedicated fanbase from the beginning. Dan added that Sandra and Jodie, and the entire cast gave justice to Phoebe Waller-Bridge's stunning adaptation. Further, he said that Sid Gentle Films helped to brew a better world for the series.
More Spinoffs In Store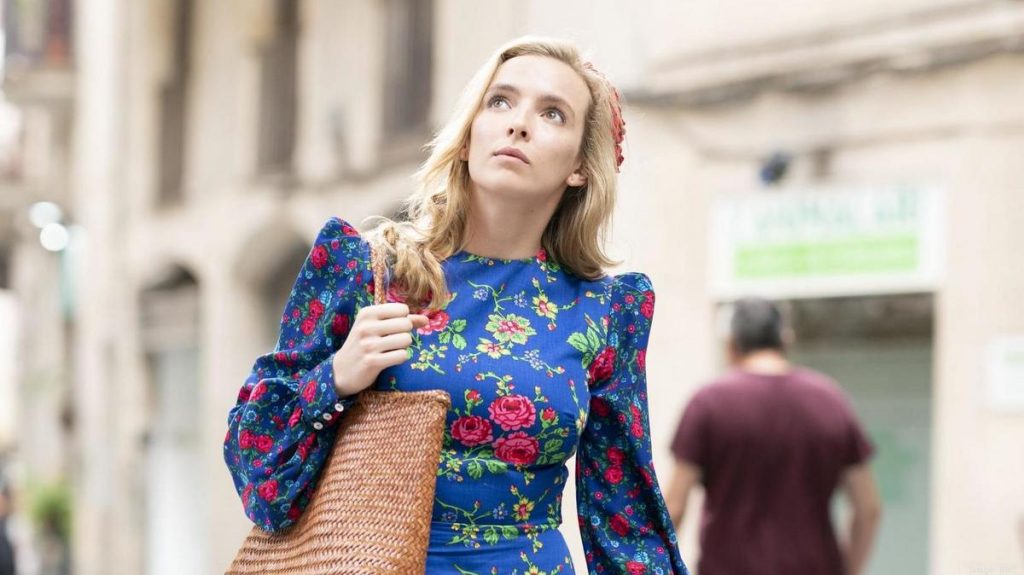 Though Killing Eve is coming to an end, BBC America has announced that they are planning for potential spinoffs. However, the production company and network haven't disclosed any details, including spinoff ideas hinting at nothing firm in this lineup.
But AMC Networks is willing to extend this universe. So, we can expect some familiar faces to show up in the spinoff too. It won't be a surprise if the spinoff includes The Bitter Pill, a group of curious journalists who help Polastri, or The Twelve, the shady organization linked with Villanelle.