American Horror Story: Double Feature is finally returning almost two years after the release of 1984. However, American Horror Story Season 10 Episode 1's recent posters teased the new chapter will deal with the dual monster attacks. But it looks like Double Feature will pay tribute to the classic. With some eerie creatures and the return of an iconic character, things will turn a bit spooky for the rest of the characters. Let's see how.
American Horror Story Season 10 Episode 1: Precap And Storyline
American Horror Story: Double Feature Episode 1, titled "Cape Fear," is directed by John J. Gray. Though the creator Ryan Murphy has been teasing a lot bit by bit since the filming began, we still know a little about the plot of the following run. However, Ryan has recently spilled that the entire season will feature mainly two stories- one by land and one by the sea.
Well, Double Feature had filmed in Provincetown, which is on the edge of Cape Cod, the town famous for the inexplicable death of "Lady of the Dunes," the unidentified woman. However, the case hasn't been solved yet. So there's a slight possibility that it would explore that part. Perhaps it has a connection with the long-coated shadowy figure roaming outside the waterfront property.
Siren And Aliens Might Appear
Well, the above picture of gray and dirty hands digging into the grass teased that siren or mermaids might appear. Even aliens have been confirmed to appear in the show. As Double Feature's first poster hints a kissy poster between a green creature with big eyes and a huge tongue and a pale creature with razor-sharp teeth. Howbeit Ryan hasn't revealed the plot. Yet, it's intriguing to see how these two creatures make their way in the latest run.
American Horror Story Season 10 Episode 1: Star Cast Finally Revealed!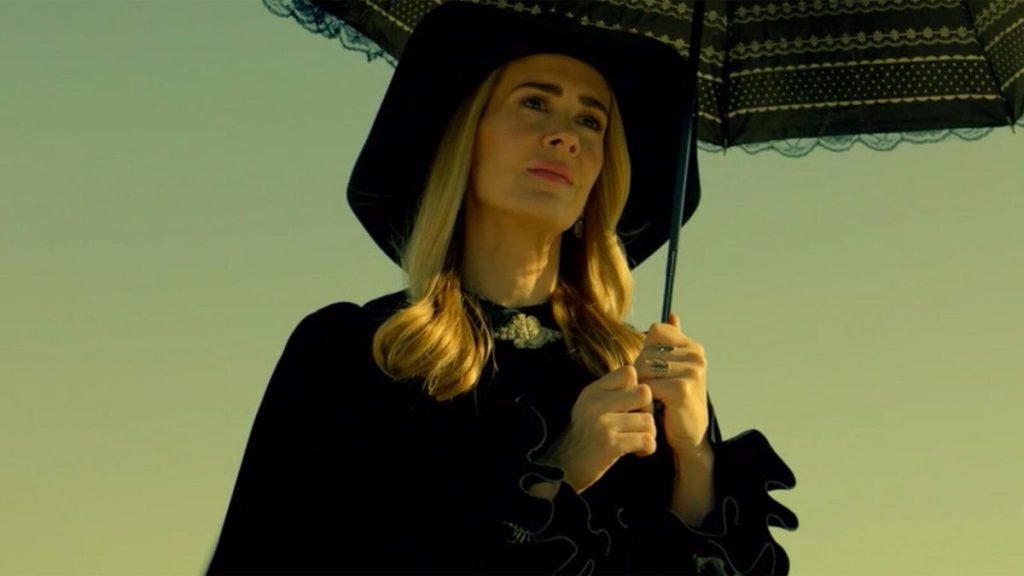 Sarah Paulson will appear as TB Karen with Evan Peters as Austin. At the same time, Ryan Kiera Armstrong as Lola Gardener, Finn Wittrock as Harry Gardener, and Lily Rabe as Doris Gardener will also join Sarah in the first chapter. Besides, Billie Lourd as Lark will join Macaulay Culkin as Mickey and Leslie Grossman as Ursula. Frances Conroy as Belle Noir, Angelica Ross as The Chemist, and Adina Porter as Chief Burelson will join them too. However, V Nixie and Spencer Novich's characters have been kept under tight wrap.
Will Jessica Lange Return?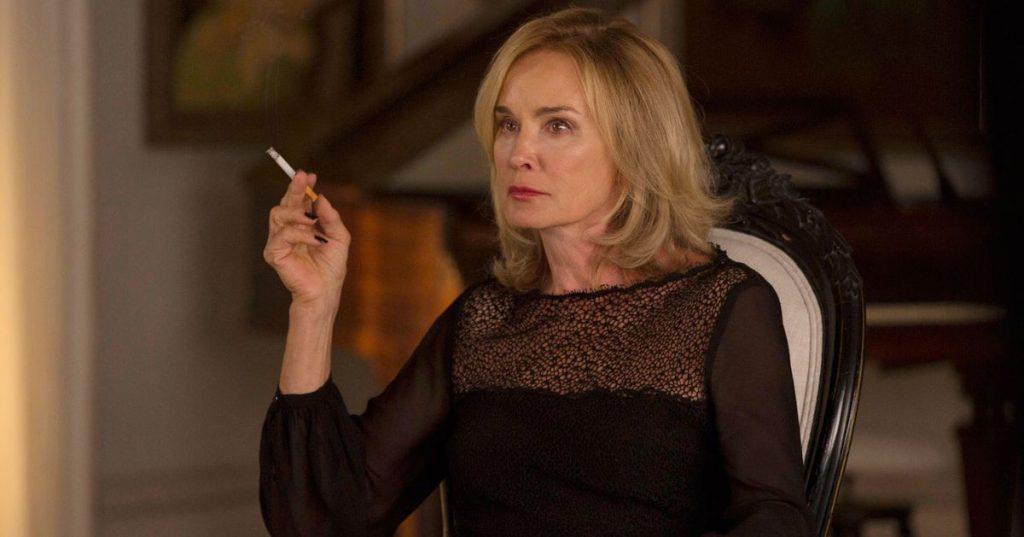 The title "Cape Fear" will quickly take us back to 1962's iconic film of the same name featured Jessica Lange. Well, she had brought some remarkable characters to live in American Horror Story. So could it be possible that Murphy is hinting at Lange's return in Cape Fear? Lately, Murphy revealed that he's willing to bring more characters back to portray the interconnectivity of this universe. So perhaps Lange would appear as Constance Langdon, the character from Murder House.
American Horror Story Season 10 Episode 1: When Will It Air?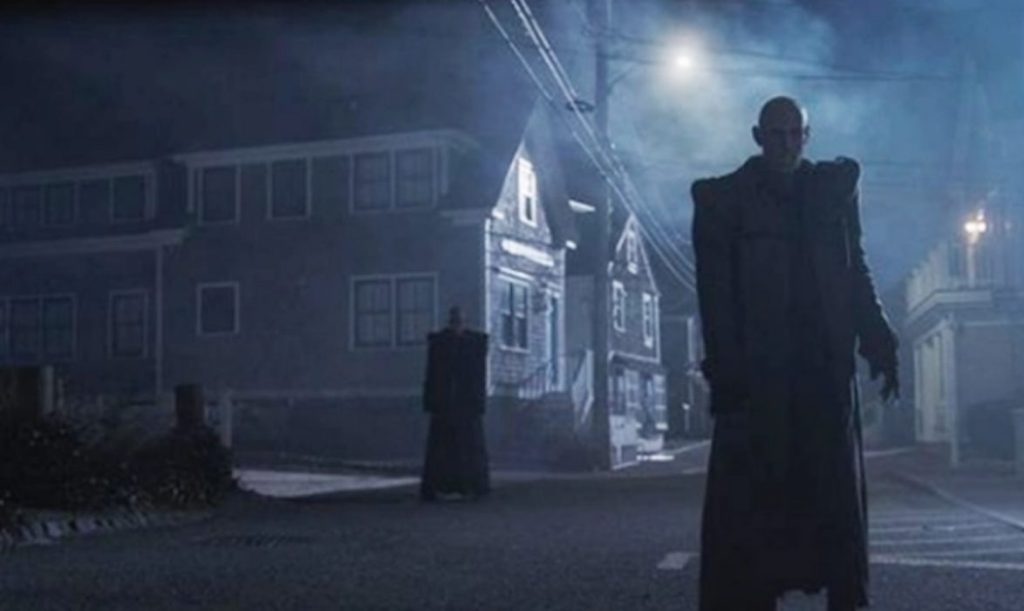 American Horror Story Season 10 Episode 1, titled "Cape Fear," will return next month on your screen. It will air on Wednesday on August 25, at 10 pm ET only on FX. The eleventh season will consist of a total number of ten episodes with a runtime of around 37-73 minutes. Each episode will drop every Wednesday on FX and later on the FXNOW app and FX's official website. Even fans can stream the show the following day on Hulu.