AMC's The Walking Dead: World Beyond Season 2 has recently released its first trailer hinting when and what fans can expect from the next run. Even the spinoff took part in the Comic-Con@Home panel where the showrunner Matt Negrete confirmed that they are looking to expand the universe so that fans can expect a massive crossover in the second run. The show takes place a decade after The Walking Dead and follows the lives of the survivors in a quest to rescue their father from the CRM.
The Walking Dead: World Beyond Season 2: First Look Teases New Threat
AMC's The Walking Dead official YouTube page has recently dropped the first trailer of The Walking Dead: World Beyond Season 2. The two and a half minutes video features a pivotal scene between the franchise's main characters. It opens up with a car crash with screeching brakes sounds. Soon the vehicle hastily skids before fading in the dark. Later, a beat drops and focuses on zombies gleefully feasting on the bodies of those who couldn't survive the car crash.
Meanwhile, two men appear running away towards a tree line in the field. However, one of them couldn't make it as he's being shot in the back. While his companion, Will, successfully eludes and reaches his destination. In the next scene, Will Campbell seems to have a serious talk with his fellow citizen Iris and Felix. He tells them about the secret he discovered, which now has put his life in jeopardy. Though the scene seems quite dire, yet it shows the emotional gravity between the three characters.
The Walking Dead: World Beyond Season 2: Cast Addition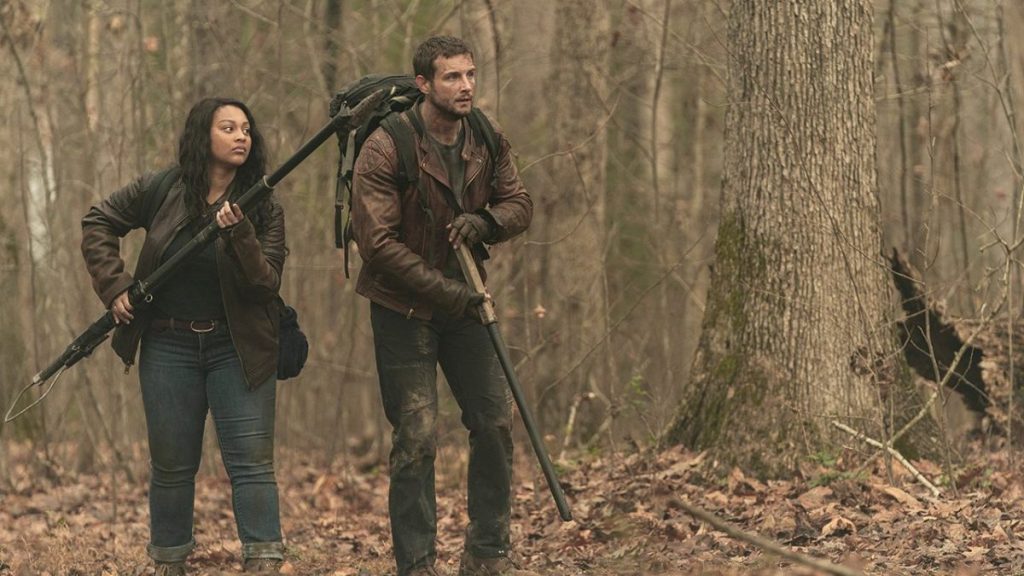 The Walking Dead: World Beyond showrunner Matt Negrete has recently confirmed that as TWD universe is expanding they are also growing the cast. Aliyah Royale as Iris Bennett and Nico Tortorella as Felix Carlucci will return once again. Joe Holt as Leo Bennett, Jelani Alladin as Will Campbell, and Natalie Gold as Lyla Belshaw will also join them. In addition, Alexa Mansour as Hope Bennett and Hal Cumpston as Silas Plaskett will also return.
Nicolas Cantu as Elton Ortiz, Annet Mahendru as Jennifer "Huck" Mallick, and Julia Ormond as Elizabeth Kublek will also return. Ted Sutherland as Percy and Maximilian Osinski as Dennis will join them as well. In addition, Robert Palmer Watkins as Frank Newton will return with Cobra Kai star Gissette Valentin as Diane Pierce. Further, Jelani Alladin, Ted Sutherland, and Joe Holt are promoted as series regulars for the final run.
The Walking Dead: World Beyond Season 2: What To Expect?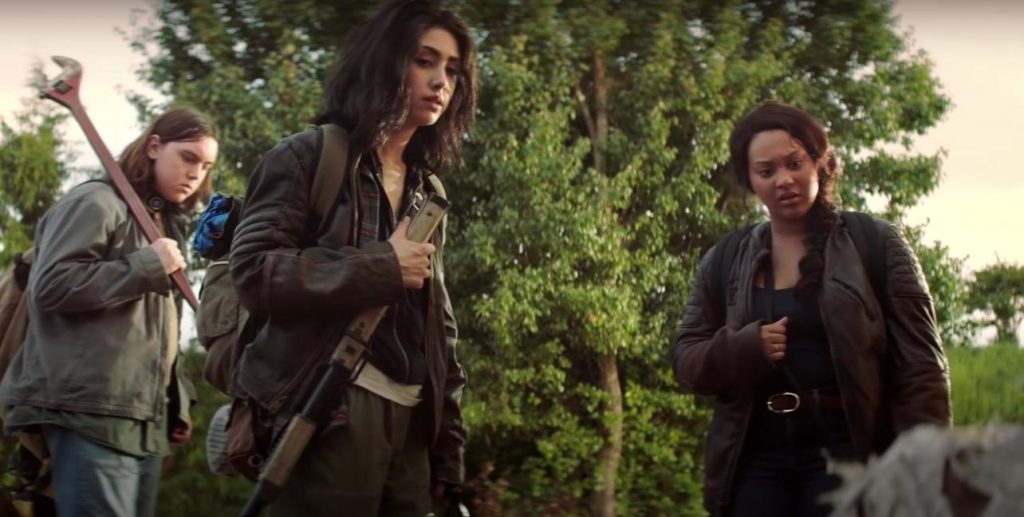 The last season ended with Iris, Hope, Elton, and Silas, as they were separated. Iris joined Felix and his team. While Will rescued Hope from Civic Republic Military, they arrested Silas when he attempted to let Percy and Elton elude the capture. Elsewhere, Dr. Leo girl's father is still in CRM's control. But recently, at San Diego Comic-Con @Home panel, the showrunner teased the characters' will grapple with their fate.
The journey of the four teens is now coming to an end and their mission has transformed them a lot. Now, as they grapple with the mysterious CRM and try to control their destiny, their goal will be shifted. Even new bonds will form and break. Meanwhile, the teens will found themselves in a situation which in turn will lead them to a path where they'll lose and found their innocence.
The Walking Dead: World Beyond Season 2: When Will It Release?
AMC has recently dropped the official release date of The Walking Dead: World Beyond Season 2. On Saturday, July 24, it was revealed at the Comic-Con panel that the second and final run will air on Sunday, October 3, 2021, only on AMC.