Peacock has released a new hilarious trailer of A.P. Bio Season 4, revealing a new character in Jack Griffin's life with mysterious psychology that says some emotions don't have words. After receiving mixed reviews, NBC canceled the series just after two seasons.
Although fortunately, Peacock picked up the series, and soon it turned as the streamer's exclusive original. But due to the pandemic, the last season was cut short, and many wonder whether or not the fourth run will explore the loose ends. Well, it seems the creator has a far better idea for A.P. Bio Season 4. Have a look!
A.P. Bio Season 4: New Trailer Released New Madness
Recently, Peacock unveiled the new trailer of A.P. Bio Season 4, teasing the entry of fan-favorite guest star. The Blood and The Magic Mike actor Joe Manganiello is set to visit Whitlock High in his new mysterious look. Although his character hasn't been revealed, he will join the fourth season just to make- sounds! Well, it seems the fourth season will make things more insane than ever, especially when words can't define certain emotions.
Well, the thirty seconds trailer is a collection of sounds produced by quick moments and words. However, Joe's appearance takes up the most time as he appeared at the end of the trailer. But the funny part here is his way of expressing emotions looks a bit odd to Dr. Jack Griffin. Joe said, "The English language does not have a word for" such feelings.
Big Threat Ahead
Peacock has dropped the first trailer teasing new threats, ploys, and even student cults earlier this month. The trailer hints at a potentially destructive tornado that put the students on lockdown. The principal Durbin decides to add some new rules. However, the staff, including students, don't seem to like it.
He believes that the new school uniforms can show who's the boss here. But Jack and his students try to sabotage him by faking a mindless zombie cult. Well, it indeed gives Durbin the taste of what he sows. On the other hand, Jack's past will visit the school.
A.P. Bio Season 4: Who Will Be In The Cast?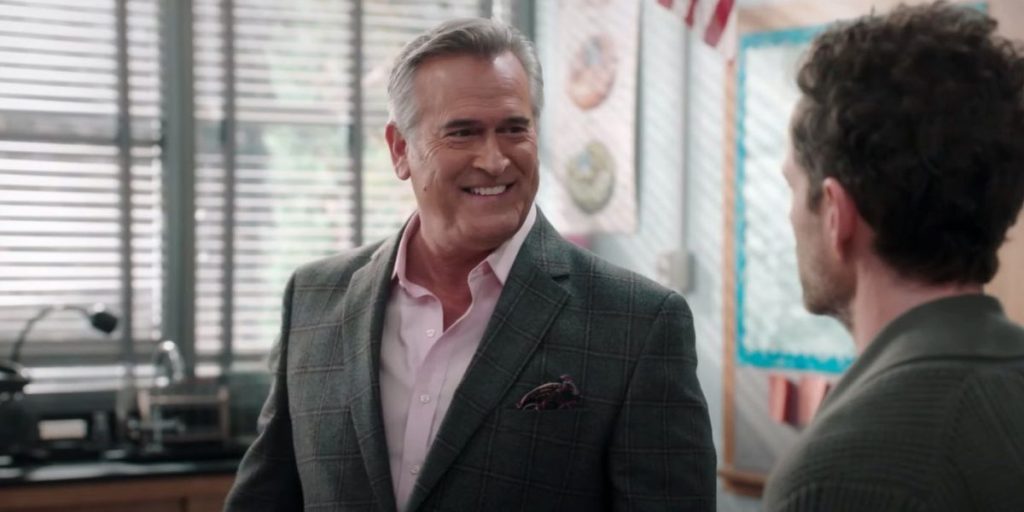 Of course, Glenn Howerton as Dr. Jack Griffin will return with Patton Oswalt as Principal Ralph Durbin and Lyric Lewis as Stef Duncan. Mary Sohn as Mary Wagner and Jean Villepique as Michelle Jones will also return. Spence Moore II as Dan Decker will join Aparna Brielle as Sarika Sarkar and Eddie Leavy as Anthony Lewis. Besides, Jacob Houston as Victor Kozlowski will join Nick Peine as Marcus Kasperak and Sari Arambulo as Grace.
Elizabeth Alderfer as Lynette with Miguel Chavez as Eduardo, Marisa Baram as Marissa, and Charlie McCrackin as Coach Novak also return. In addition, Jacob Timothy Manown as Caleb, Hayley Marie Norman as Shayla, and Jet Eveleth as Celes will also return. Paula Pell as Helen Henry Demarcus will also join. Further, the trailer reveals Bruce Campbell will join as Jack's father, John Griffin, who's been away from him for twenty years.
A.P. Bio Season 4: When Will It Return?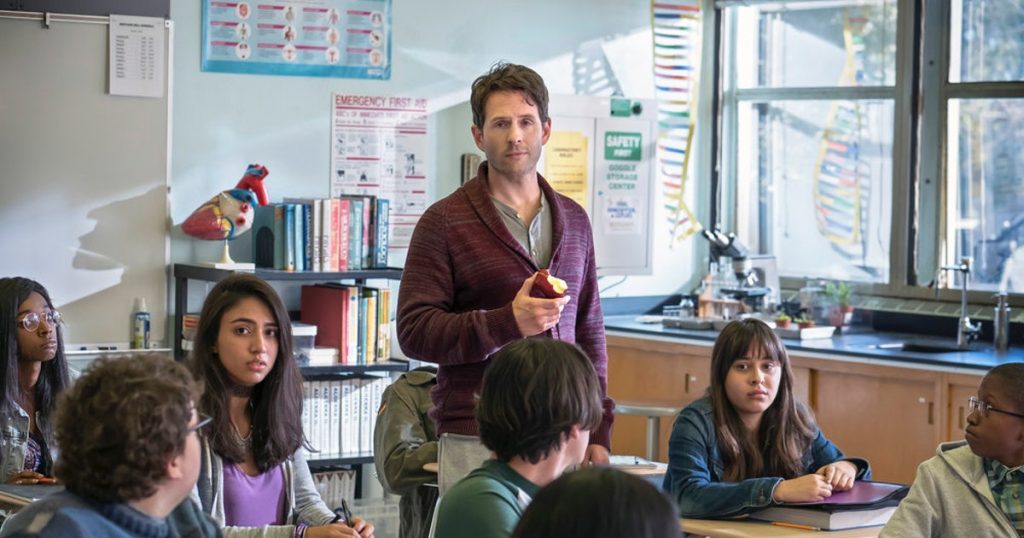 The wait is finally over as the fourth run is ready to return with new faces, tension, and a lot of madness. The last season was cut short due to the pandemic. And it seems that it would be the same case with the fourth run. However, it won't shorten from the comedy and funny moments. A.P. Bio Season 4 will drop all eight episodes on Thursday, September 2, only on Peacock. So don't miss it.