The titles of Brooklyn Nine-Nine Season 8 Episodes 7 & 8 are "Game of Boyles" and "Renewal." These upcoming episodes will serve as the penultimate episodes of the series will set the stage for "The Last Day" of the series. Some die-hard fans of this show are already getting emotional as they know that they won't be able to see their favorite comedy-drama after two weeks.
The next episodes can turn out to out to be one of the most important ones for Jake Peralta and his crew. They will visit the Boyle family farm and will work on an important case. The stakes for this case will be very high, and it will play a major role in setting the storyline of the series final episode. So, when will NBC release the next set of episodes of this sitcom? Here are all the latest details.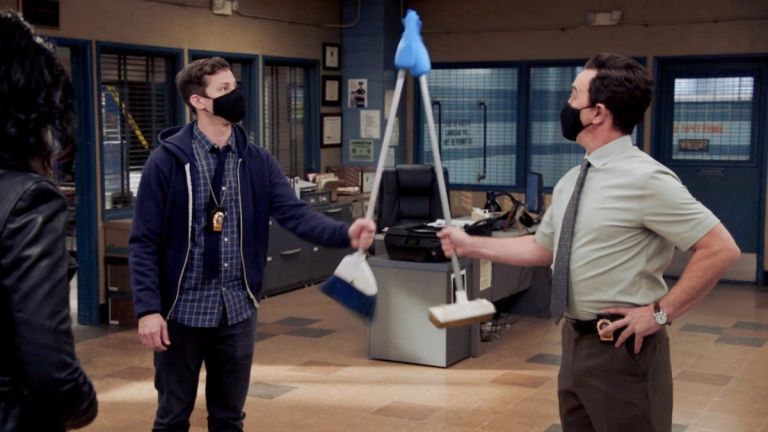 Brooklyn Nine-Nine Season 8 Episodes 7 & 8: Plot Details!
According to the official synopsis released by NBC, in the seventh episode, Charles, Jake, and Terry will visit the Boyle's family farm. Meanwhile, Amy and Rosa will help Captain Colt. Whereas in the eighth episode, the entire squad will come together for an important high-stakes case. This synopsis might sound a bit serious, but they will certainly come up with a lot of humor and drama. 
Brooklyn Nine-Nine Season 8 Episodes 7 & 8 will likely feature Jake and Amy getting more mature as parents. Rosa will continue to move forward on her path away from the Precinct. Hitchcock will continue to contact Skully through FaceTime despite the fact that she has retired. The next set of episodes can turn out to be the most important ones in the storyline of the sitcom.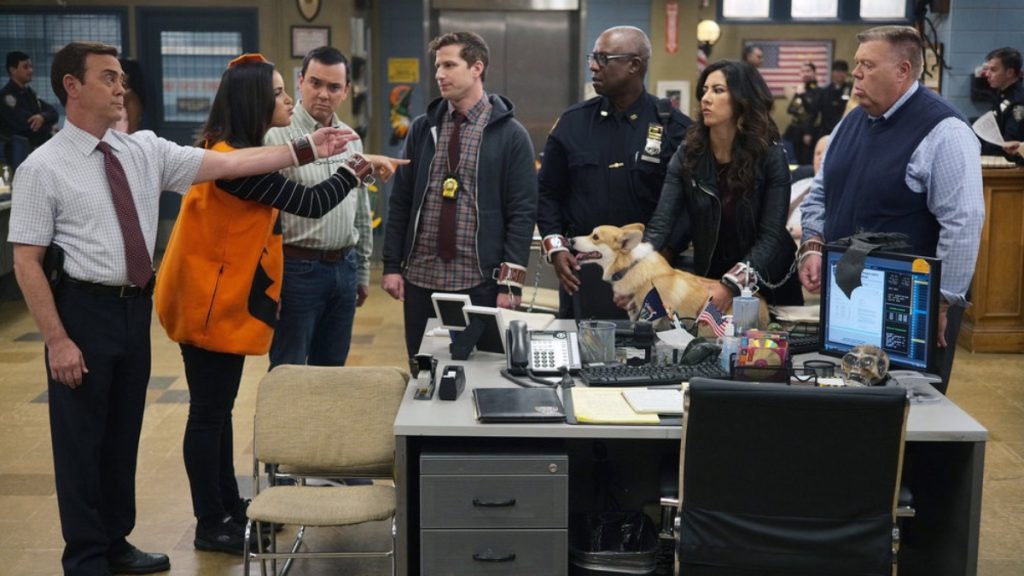 Previous Episodes Recap!
In the last two episodes of Brooklyn Nine-Nine, the viewers saw Doug Judy got arrested for his crimes. Jake agreed to transfer Judy to the prison. They wanted to have fun one last time before the incarceration. However, Jake later found out the Pontiac Bandit is planning for yet another escape.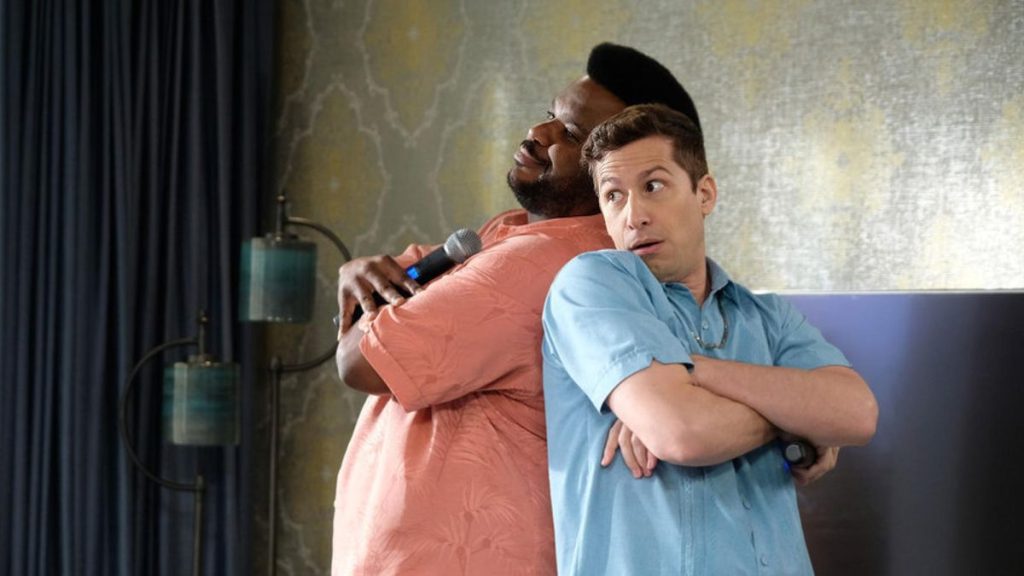 Whereas the sixth one featured Jake Peralta, making a wrongful arrest when he visited to investigate the site of a bomb case. O'Sullivan offered to drop his charges. However, Jake realized that everything was a setup so that Sullivan can takedown the reform program of Amy's NYPD.
Brooklyn Nine-Nine Season 8 Episodes 7 & 8: Release Date
The fans are very excited to see the set of the penultimate episodes of this show. Only one more week, and then the series will finally reach its conclusion. Brooklyn Nine-Nine Season 8 Episodes 7 & 8 are all set to release on Thursday, September 2, 2021, on NBC at 8 pm ET. So, don't miss it.