The big guns have been called upon for the ultimate season, as Amazon Prime announces the release date of Goliath Season 4. According to the showrunner, Lawrence Trilling, the upcoming season will focus on a global crisis that affects an entire generation. Billy Mcbride will return one last time to take upon the biggest of the Goliaths this time around.
After three entertaining seasons, Mcbride is ready to go up against the influential law professionals to bring about crucial necessary changes. Throughout the series, we have seen Mcbride pick up the fight against the manipulative giants of society. The following article will reveal everything there is to know about Goliath Season 4, including the premiere date, cast details, plot details, and more relevant news.
Amazon Prime Shares Latest Trailer For Final Season
Recently, the trailer of Goliath Season 4 has been uploaded on the official Youtube account of Amazon Prime Video on August 25, 2021. The trailer showcases Billy Mcbride returning from the dead. Billy says something crucial during the trailer, "They said I flatlined for six minutes. At first, I was dead; then I wasn't." 
After being shot by Diana Blackwood and left to die during the season finale, Goliath sees himself in the reflection from a puddle of water. There was a voice in the background repeating the theme phrase of the season, "the only person you see before you die is you." However, he will return with a bang planning to take on the pharmaceutical giants of the Opioid Industries. 
Goliath Season 4: Cast Details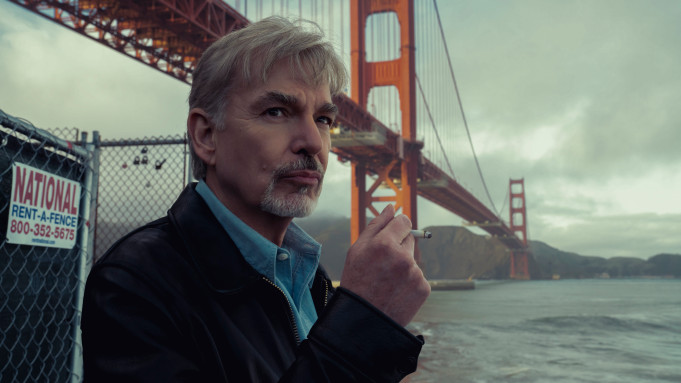 Billy Bob Thorton will be returning as Billy Mcbride in the final season of Goliath. In addition, he will be joined by stars like Julie Brister, Hakey Joel Osment, Tania Raymonde, Nina Arianda, Diana Hooper, Jane Milone, and Brandon Scott.
The new characters joining the cast for season 3 are J.K. Simmons and Bruce Dern. Simmons will be portraying George Stax, the boss of the biggest family-owned pharmaceutical company in the US. Moreover, Bruce Dern will be playing Frank Stax, George's brother. Also, Haley Joel Osment will be seen as George's son.
What's Next In Goliath?
The previous season ended with Billy on his deathbed staring at himself while waiting for death to take him away. However, as the latest trailer suggests, Billy Mcbride will return. The upcoming season is building up to be full of challenges. Billy will be up against the country's giant pharmaceutical corporation, led by George Stax and Frank.
As per the official synopsis of Goliath Season 3, the final season witnesses the return of Billy Mcbride to his Big Law foot as Patty joins a giant law firm in San Francisco. Billy and Patty come together to take up the scariest Goliaths of America: the Opioid Industry. Not just that, they will put their partnership on the line as their loyalties will be tested in Season 4.
We will see Billy suffering through his chronic pain while Patty deals with her insecurities about being used. Living in a world where money can buy justice, Billy and his team prepare to give everything to stand for what's right. Additionally, it will be compelling to see how Billy's relationship with his daughter pans out in the upcoming season.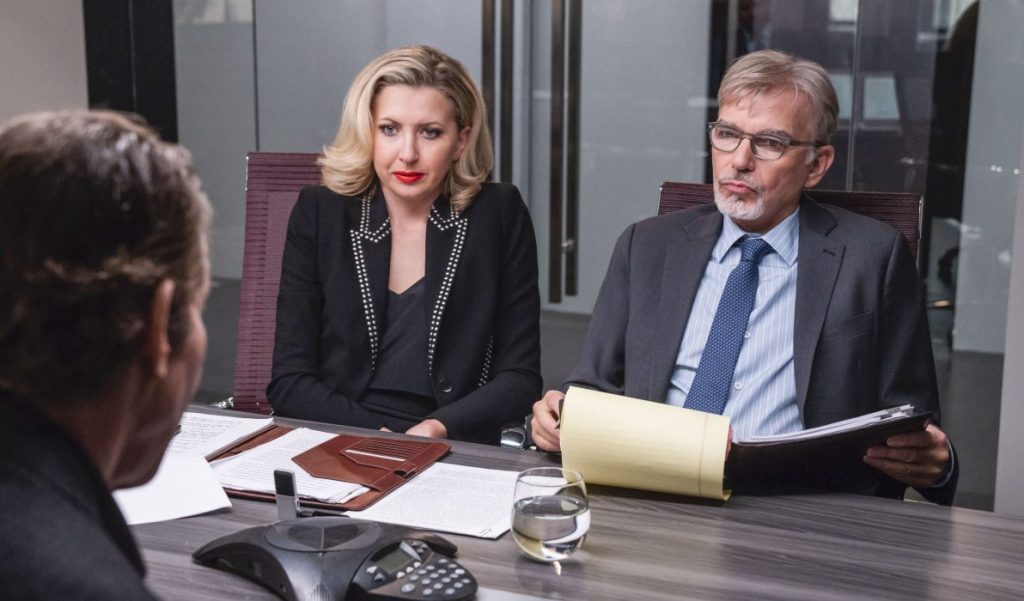 Goliath Season 4 Premiere Date:
Goliath has been renewed in November 2019. However, it has taken a long while to return. After three action-packed and highly entertaining seasons, the fans are waiting impatiently for the upcoming final season. Finally, Goliath Season 4 will premiere on September 24, 2021. So, don't miss it.