Queen Latifa will be back as Roben Mccall in The Equalizer Season 2 soon on CBC. However, news broke out that Roben Mccall is considering stepping down as The Equalizer in Season 2. Further, the official press release of the CBC Television Network revealed the premiere episode title, official synopsis, and the star cast for Season 2. 
Are we going to see Mccall switching the ropes of her career in Season 2? We sure will find out when The Equalizer Season 2 returns with thrilling bank robbery adventures. The original movie series by Richard Lindheim and Micheal Sloan inspired CBC's The Equalizer starring Queen Latifa. The first season of The Equalizer has gathered high hails from a wide range of viewers. 
Hence, it will be fascinating to see the show returning with a far more adventurous plotline ahead. So, here is everything to know about Season 2 of The Equalizer.
The Equalizer Season 2: CBC Releases First Look
Recently, CBC released the image gallery of the upcoming season, providing the fans with something to cheer them up for season 2. "AFTERMATH" is the title of the premiere episode of season 2. The network also laid out the synopsis of the premiere episode along with pictures.
Plot Synopsis For Next Season
Last we see Mccall struggling back and forth tirelessly, maintaining two different lives altogether. While she uses her skills as a vigilante in New York with a loyal team watching her back, she realizes that it is getting quite exhausting for her by the end of Season 1.
The official synopsis of Season 2 also came along with an array of glimpses of Season 2. As per the synopsis, while Mccall considers stepping down as The Equalizer, she is pulled right back into it. Her new client, Detective Marcus Dante needs her help finding "an untraceable group of Bank Robbers."
It will be interesting to see Mccall back in the game for Season 2, as the plot is set up for great action scenes and dark woods of mysteries.
The Equalizer Season 2: Star Cast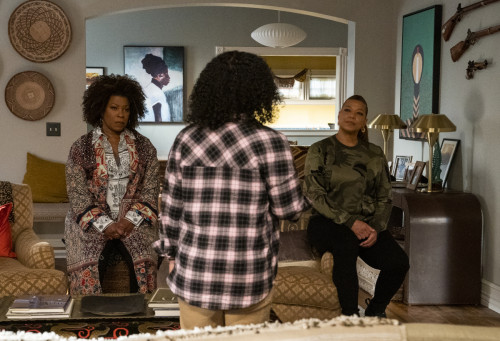 The Equalizer Season 2 stars Queen Latifah, Liza Lapira, Tory Kittles, Laya DeLeon Hayes, Adam Goldberg, Lorraine Toussaint, and Chris Noth. The Guest Stars appearing for Season 2 are Frank Pand, Erica Camarano, Marc Kudish, Joseph Castillo-Midyett, Abdul L. Howard, and David St. Louis. Also, Eddie Yu, Naya Desir-Johnson, Stephen Koepfer, Jimmy Wong, Kara Rosella, Dior Allen, Nicholas Jenks, Jesse Ryan, and Daren Donofrio will make guest appearances.
The Equalizer Season 2: Premiere Date
The second season of The Equalizer will premiere on Sunday, October 10, 2021, on CBC Television Network. Also, the show is available to stream live and on-demand only at Paramount+. So get ready for another thrilling season for The Equalizer releasing soon next month. Don't miss it, and stay tuned with us for more details.