The Outpost Season 4 Episode 9 will explore the aftermath of the malicious battle of Talon and her friends against the gods. However, a little they know that the gods could go to any extent to take back what belongs to them. In the middle of all this, Talon and her other Kinj-bearing friend will receive some cryptic message which brings them some clarity about what actions they need to take now. But can they trust them? Let's see!
The Outpost Season 4 Episode 9: Preview And Storyline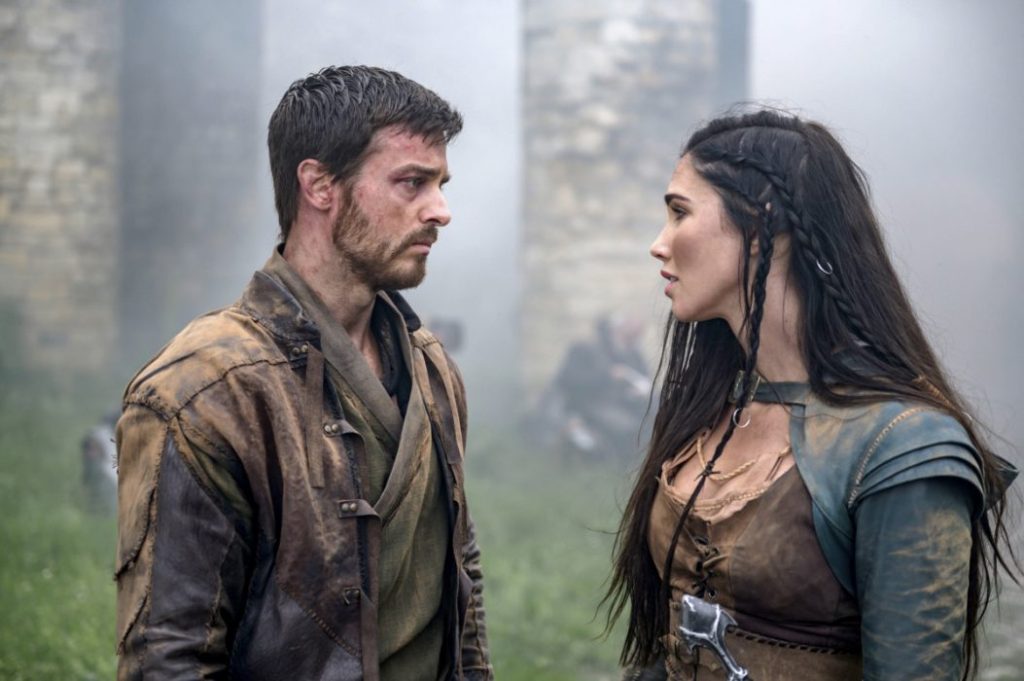 The Outpost Season 4 Episode 9, titled "The Price Of Immortality," is written by Justin Partridge while Igor Ŝunter directed it. Deeming what happened in the last episode, it seems Talon would reconsider her decision of battling alone with the gods. Although Talon appeared as a fearless fighter, she still needs to rely on her friends to deal with the impending disaster. Meanwhile, protecting the key, Talon and Zed will see some ominous visions beneath the Outpost.
Now they have to unravel the mystery before a catastrophic event takes place. Meanwhile, Garret will face difficulty in dealing with past events. It will eventually lead him to test his relationship with Talon, adding more trouble to Talon's life. At the same time, Janzo and Wren will struggle to make the right decision. Though for them, it's perfect to rely on the prisoner. But things will become daunting when Janzo resolves an old relic riddle.
Can 313 Help Them?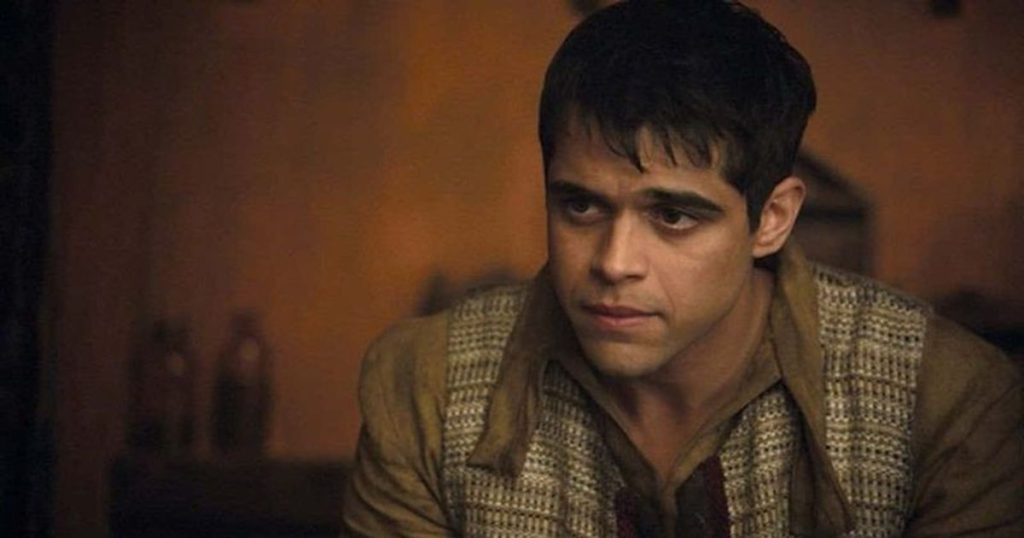 Tobin and Garret believe that it is a terrible decision to revive 313. But Janzo and Wren think the ancient prisoner will be a great help. However, it seems they are digging their own grave. As waking the person who only takes his master's order can trouble them in the future, especially when they only know a little about 313. Further, Janzo's solution to this riddle would also make things a bit clearer. But will they follow the solution or trust their intuition? Only time will tell.
A Quick Recap!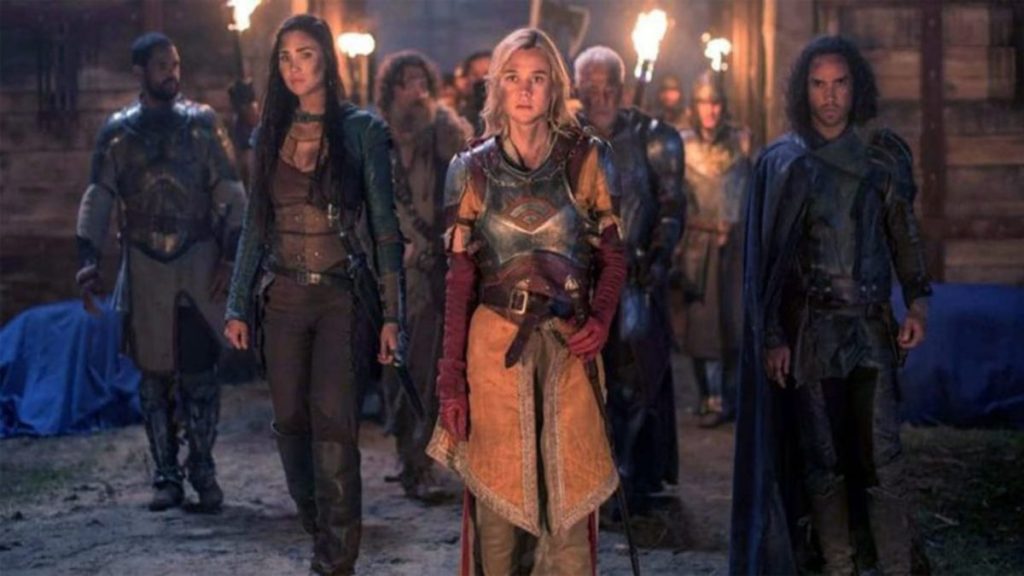 In The Outpost Season 4 Episode 8, titled "The Pleasing Voice Of The Masters," gods corned Talon, Luna, and Naya as they wanted to recapture the unique keys from the trio. However, only Talon has a Kinj, so she sees this as her duty to protect her close ones. But Luna sees that Talon just jumped into the lion's den, and it's her responsibility to protect Talon. Luna tried her best to hold the gods instead of escaping into the woods while Tobin arrived as backup.
A moment later, Tobin escapes with the key to Garret's side and told Garret everything. Upon hearing Tobin's words, Garret ordered to bring as many men as possible to protect Talon. However, Tobin explained to Garret that humans without a Kinj couldn't survive these gods. So it's ruthless in bringing more people to this battle. Despite having different mindsets, they both agreed to destroy the key. On the other hand, Janzo and Wren believed that it's better to free 313 so 313 can help them.
The Outpost Season 4 Episode 9: When Will It Return?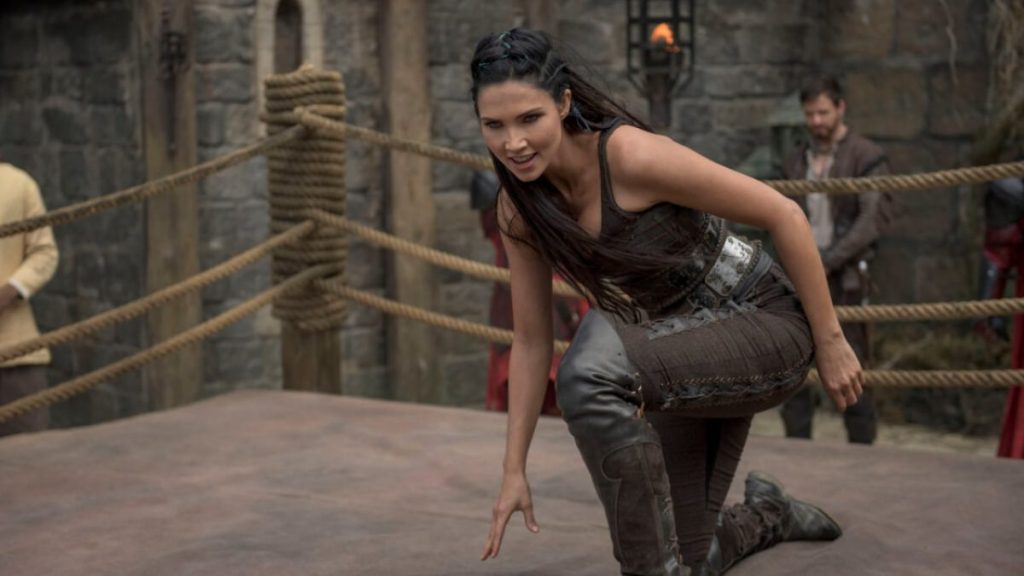 The Outpost Season 4 Episode 9, titled "The Price Of Immortality," will only take a couple of days to return on your screens. It will air on Thursday, September 9, at 9 pm ET only on The CW. Season 4 will consist of thirteen episodes which will air weekly on Thursday with a runtime of around 40-43 minutes long. The online subscribers can also catch the show live on DirecTV, Fubo TV, or YouTube TV. Even you can stream the ninth episode on-demand on Apple iTunes or Amazon Prime Video. So, don't miss it.