Recently, Kung Fu star protagonist Olivia Liang shared her version of the Shang-Chi bus kick. The fans of the Kung Fu franchise are hoping for the return of Kung Fu Season 2 soon. But unfortunately, there is still some time before Season 2 premieres. The action legends of the show, including Olivia, are currently working on their Kung Fu moves before season 2 finally starts production.
Kung Fu is a spin-off of the classic series from 1972 starring the legendary David Carradine. The original series aired for three seasons. And a lot of scenes of the spin-off have been based on the original series. Olivia Liang portrays Nicky Shen, a Chinese American Harvard Student. Interestingly, Shen drops out of Harvard and begins a journey to train in Kung Fu and Traveling to a Chinese Monastery. When she returns home, she uses her skills to fight the triad and find the killer of her Shaolin Master. Her siblings and their accomplices assist her.
Further, keep reading ahead to learn everything we know about Season 2 of Kung Fu.
Kung Fu Season 2: Olivia Liang Recreates Shang-Chi Bus Kick Stunt
During her training for Kung Fu Season 2, Liang begged her trainers to teach her the famous Sam-Liu bus kick, which the actor depicted in Shang-Chi recently. Olivia Liang shared a video on her Twitter account with the caption, "@SimuLiu watch your back. I'm coming for you after I have trained 300 hours."
It is fascinating to see the dedicated stars practicing their hearts out to attain perfection on the giant screens where the world can watch them and get intrigued. Moreover, it is also fun to see stars having fun while working hard and sharing the glimpses with their dedicated followers. Here is the video that Liang posted.
Season 2: Who Will Be The Cast?
Kung Fu protagonist Nicky Shen will return in the upcoming season. Olivia Liang is already working for her character, supported by Tzi Ma, Kheng Hua Tan, Shannon Dang, Tony Chung, Jon Prasida, Gavin Stenhouse, Eddie Liu. In addition, we can expect to see Vanessa Kai appearing through flashbacks next season.
Season 2: Yvonne Chapman To Return As Series Regular
Yvonne Chapman has been recast as a series regular for Kung Fu Season 2. Chapman portrays the villain character Zhilan. She is a hot-headed and ruthless assassin who is highly cunning. For her, nothing matters if she wants to achieve her goals. Moreover, Zhilan stole the ancient sword from Shaolin master Pei-Ling, almost ending Nicky's life. So now, Nicky will be seen looking for Zhilan in season two. Also, revenge for the death of her Shaolin master will fuel her journey through Season 2. We can also see Zihan's mysterious identity and her intentions to attain the ancient weapons unravel in the next season.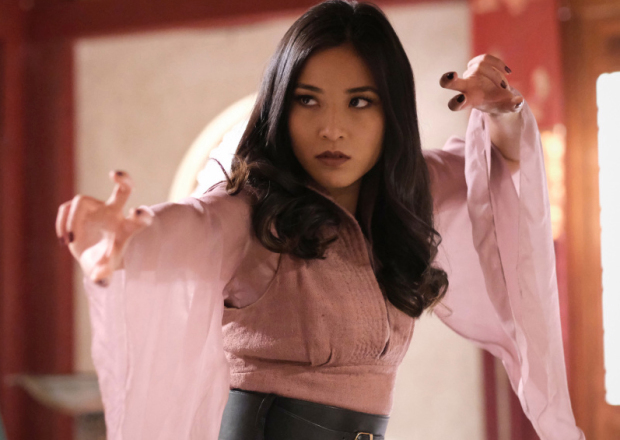 Kung Fu Season 2: Release Date
The first season of Kung Fu premiered in April 2021. The training is currently underway, and the beginning of production for season 2 is just around the corner. So the CW might release Kung Fu Season 2 during the second quarter of 2022. Fans can also expect the show to return with an adventure-filled storyline for season 2. So, don't miss it.