Tyler Perry's The Oval wrapped its sophomore run this week, leaving the fate of Hunter and Victoria up in the air. However, The Oval Season 3 trailer hints at the biggest game-changer that would bring plenty of chaos ahead in the White House. Well, this week's deadly finale left many fans on the edge of their seat when an assassination attempt took place on both Victoria and Hunter. But will it succeed?
Meanwhile, the aftermath of Barry's sinister plan will pile up more troubles for everyone. Can they find a better way to get out of this situation? Created by Tyler Perry, The Oval follows the story of people living in the White House. It deeply explores the lives of the family and how power brings changes in their personal as well as professional lives while delving deeper into their heinous action to afloat their power.
The Oval Season 3: Trailer Hints At What To Expect Next
The network yesterday dropped the first look of season 3, hinting at the fate of The President and First Lady. However, the trailer somewhat cleared that the assassination attempt may not succeed as Hunter and Victoria both scarcely dodge death. But the danger is still lurking around every corner. As per the official synopsis, Hunter will seek revenge while Victoria seems to have lustful eyes on Sam.
Meanwhile, Jason seems busy plotting against someone to finish their job by taking his mother out. Well, it is a bit surprising as we last saw him choking his grandmother to death on a private plane. But how he managed to escape from the situation remains a big question. Meanwhile, Donald's secret ex-boyfriend mystery is yet to resolve whom he recruited to assassinate Dale. Moreover, the chaos seems to escalate when the press conference unveils some hidden stories of the White House.
The Oval Season 3: Returning Cast!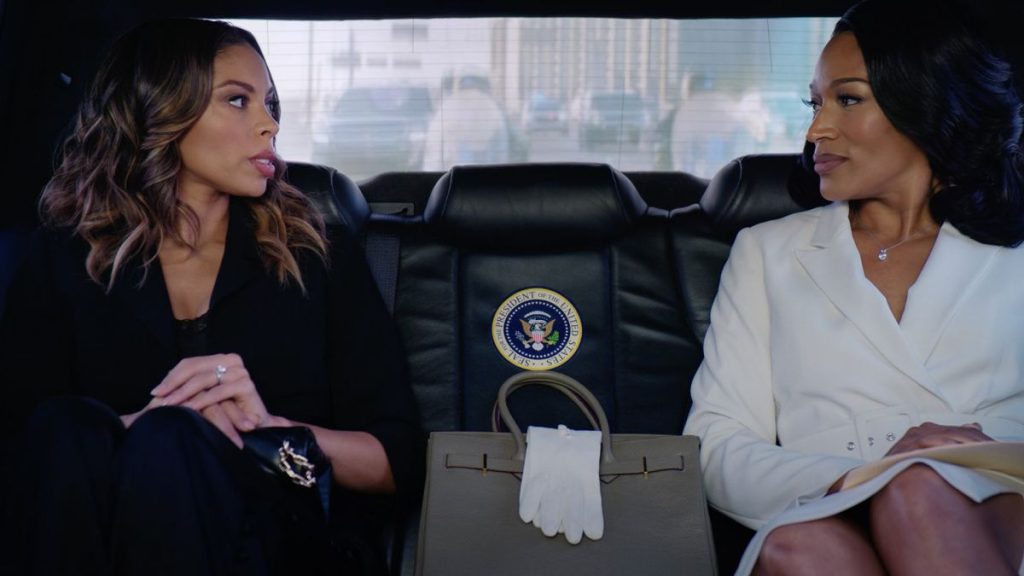 Ed Quinn will once again wear the mantle of the President of the United States, Hunter Franklin, for the third run. Besides him, Kron Moore as Victoria Franklin, Javon Johnson as Richard Hallsen, and Ptosha Storey as Nancy Hallsen will also return. Vaughn W. Hebron as Barry Hallsen, Teesha Renee as Sharon, Daniel Croix Henderson as Jason Franklin, and Lodric Collins as Donald Winthrop will also join them.
Ciera Payton as Lilly Winthrop will return with Walter Fauntleroy as Sam Owen. Taja V.Simpson as Priscilla Owen and Brad Benedict as Kyle Flint will join as well. As well as Travis Cure as Bobby, Matthew Law as Kareem Richardson, Bill Barrett as Max Carter, and Derek A. Dixon as Dale will also join. In addition, Nick Barrotta as Allan, Russell Thomas as Eli, and Kaye Singleton as Simone will join them as well.
The Oval Season 3: When Will It Release?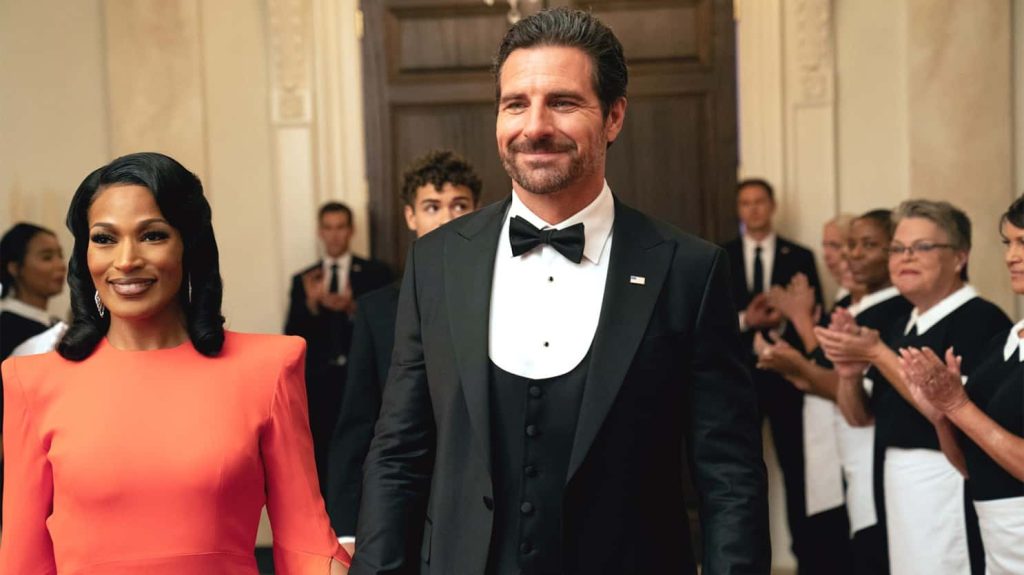 The Oval Season 3 is just a few weeks away to return on your screen. The political drama will air on Tuesday, October 12 at 9/8c only on BET. All-new episodes will drop every Tuesday night with a runtime of around 42 minutes long. Further, if you don't have a BET subscription, then don't worry. You can also stream the third season on-demand on FuboTV, Amazon Prime Video, DirecTV, Spectrum, Apple iTunes, Vudu, or Google Play Videos. So enjoy watching!