Billy McBride and his fierce team are returning very soon for Goliath Season 4. After a wait of two long years, the show is coming back for a final run leading to the ultimate conclusion to Billy's story. The previous season ended up on a surprising cliffhanger after Billy gets shot by Diana Blackwood and left to die in the pool of blood. So naturally, fans were curious to know if it was the end of the series. However, Amazon renewed the show for the fourth and final season soon after the conclusion of the previous season. 
Goliath follows Billy McBride struggling to get over his problems with drinking excessive alcohol, which leads to him losing his career as a very skilled lawyer. However, he gets back on track when he takes on giant corporations and public figures who get rich by manipulating the public. We have seen Billy and his talented team exposing these people's truth while each character deals with their personal issues during the series. The good news for the fans is that the show is returning soon, and we will once again get to see Billy McBride spreading his magic on the screens. Keep reading further to learn everything about season 4 of Goliath.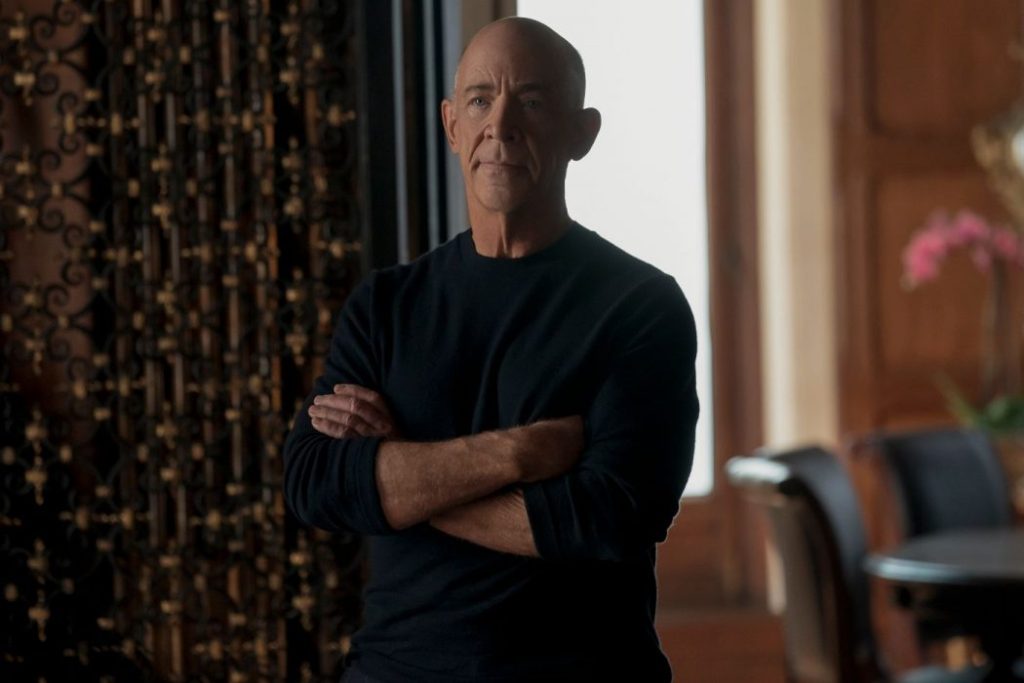 Goliath Season 4: What's Next For Billy?
When season 4 returns, Billy McBride will be seen suffering from chronic pain while he recovers after getting shot. In the last season, Billy took on the Blackwood's which did not end so well for him. In the season 3 finale, Billy got shot and left to die by Diana Blackwood. 
So in Goliath season 4, McBride is ready to take on the biggest Goliaths of all. The pharmaceutical giant run by George Stax has come on Billy's radar, and he will be prepared to do whatever it takes to uncover the reality.  
Further, the synopsis suggests that Patty will take a job at a "prestigious white-shoe law firm in San Francisco." Billy will join Patty as they try to bring down "America's most insidious Goliaths: the opioid industry." Patty and Billy's partnership will be on the line, as Patty faces loyalty issues while Billy suffers from chronic pain. In a world where even justice can be bought, Billy and his team will have to give everything to take down a mammoth in front of them.
The official trailer of Goliath season 4 introduces J.K. Simmons as George Stax, a bigshot CEO. We see Simmons racing around the track and also in his boxing ring. Further, the trailer also teases that Billy has had it enough being the nice guy. And the upcoming season is set to see a more fierce and expressive version of Billy McBride.
Who Will Return For Final Season?
Season 4 will be led by Billy Bob Thornton, who will return as Billy McBride one last time. Further, Billy will be supported by Tania Raymonde as legal assistant Brittany Gold and Nina Arianda as Patty Solis-Papagian. Moreover, Diana Hopper will return as Denise, Billy's daughter. Also, Will Hurt will be seen as Donald Cooperman during Goliath Season 4. Some new faces to join the cast are Bruce Dern, Jena Malone, Clara Wong, Haley Joel Osment, and Brandon Scott. Lastly, J.K Simmons will play George Stax, a giant pharmaceutical corporation head.
Goliath Season 4: Release Date
Amazon renewed the final season of Goliath soon after the conclusion of season 3. However, the inconclusive end of the last season left the fans eager about the next run. And, they have waited for two long years for the new season. Finally, Goliath Season 4 will premiere on September 24, 2021, on Amazon Prime. The upcoming season will have eight episodes which will be released all at once. So, stay tuned for the latest updates, and don't miss out on the final season.