With the return of NBC's medical drama, the fans are looking forward to know what happens next in the second episode of Chicago Med Season 7. In the newest promo for Chicago Med Season 7 Episode 2 titled "To Lean In, or To Let Go," we see a new conflict is about to build up between Dean Archer and Dylan Scott.
In addition, the doctors at Chicago Med are about to face tricky situations after a challenging time in the previous episode. So what happens next in the upcoming episode? Keep reading ahead to find out.
Chicago Med Season 7 Episode 2 Preview: What To Expect?
The latest promo of the upcoming episode teases a rift between Dean Archer and Dylan Scott as things get tricky at the hospital. All the doctors are already a bit sour about Archer's tactics to attain his recent promotion at the hospital. Moreover, Scott is frustrated by the business-minded ideology of Archer, which focuses more on financial gain rather than caring for the patients. Scott tells Archer that he has been running the hospital like a drive-through car wash since Scott joined. The situations are about to get intense when Chicago Med Season 7 returns for the second episode soon.
Meanwhile, the synopsis reveals that Venessa and Archer are about to argue with the management of a recent motorcycle accident victim. In the previous episode, Dr. Venessa and Dr. Archer had a tricky case of twins in their hands. At the last moment, the twins switched themselves in the surgery. However, the doctors realize the mistake, and the surgery proceeds successfully. Further, Dylan and Charles will monitor the progress of a UNICEF negotiator who suffers from repressive trauma. In addition, Stevie and will deal with a high school student who has Addison's disease and a clingy mother.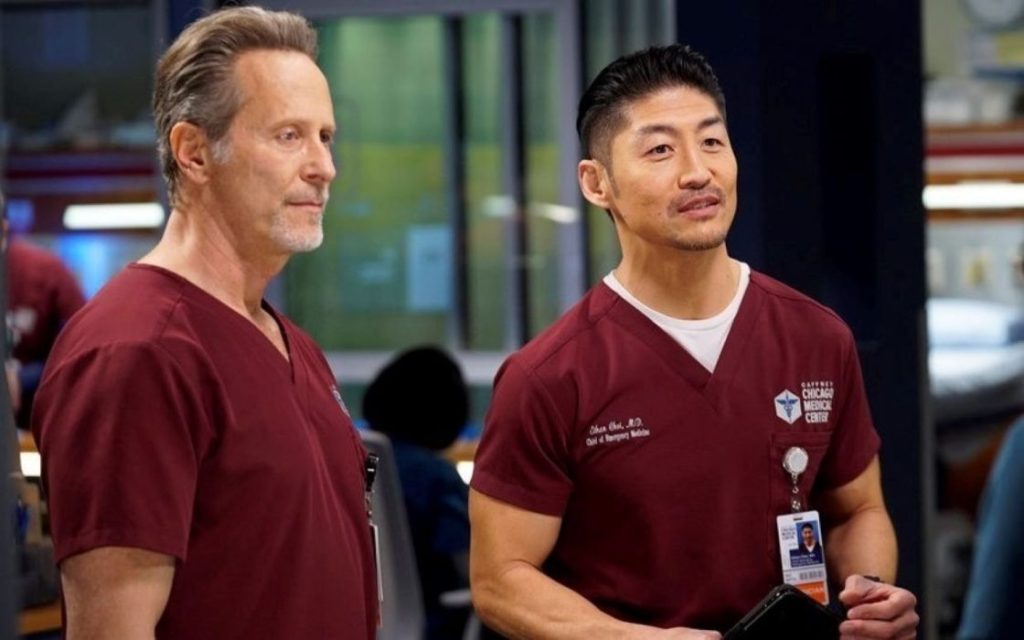 A Quick Recap:
The premiere episode kicked off with Dr. Lanning making her last appearance after confessing that she stole the drugs. Soon after, she gets fired for misconduct and will not appear in Chicago Med season 7. Further, Will returns to the hospital after getting fired for being accused of stealing the drug. However, he got his job back after Dr. Lanning came clean. But, Goodwin tells Will to become his spy and dig some dirt on Dr. Cooper if he wants his job back.
Meanwhile, in Chicago Med season 7, the patient's condition gets worse after the medical history is lost. All of this happens in Will's absence after his patient is transferred to Crockett. When Will comes back, he argues to operate, but Crockett has his doubts. So he consults Dr, Coper, who suggests the same. Hence, Will and Crockett end up performing surgery. In addition, Maggie is shocked after finding out that her long-lost daughter works at the same hospital. Moreover, Taylor works really hard while Maggie keeps her distance from her.
Further, Scott has two cases in the premiere episode of Chicago Med season 7. Firstly, he treats a young boy with a snake bite as a gang initiation ritual. Later, he comes across a young black girl suffering from sickle cell anemia. Scott is puzzled by her condition and consults Dr. Hammer. Looking at the reports, Hammer predicts that the girl might be sleeping in her car. However, soon after, the girl confesses about being homeless in the past. After getting her treatment, the young girl returns to care for her mother.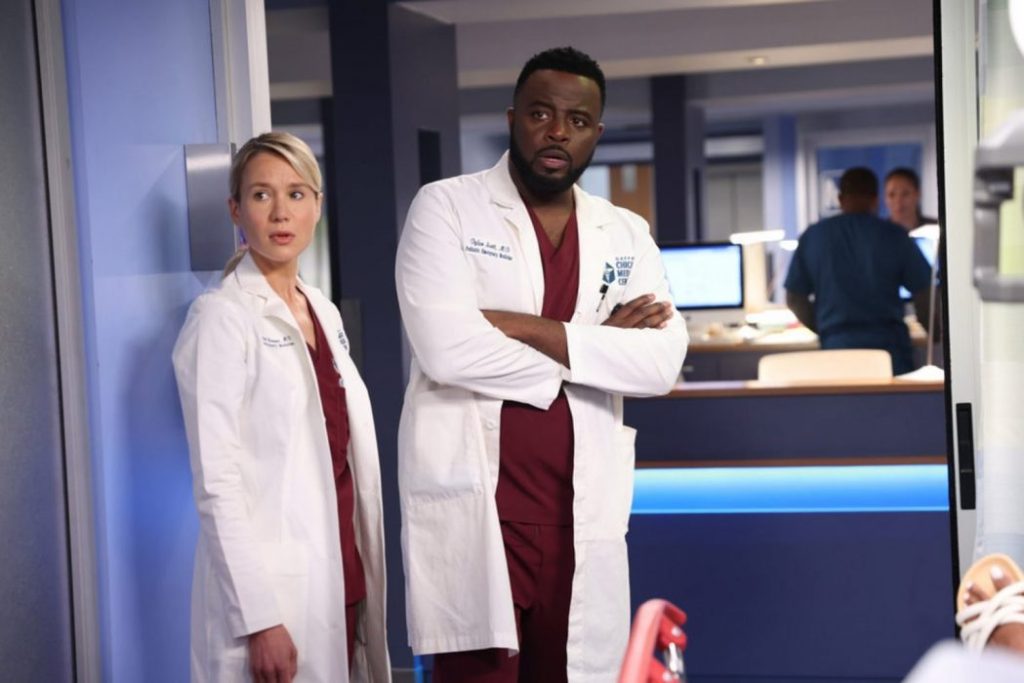 Chicago Med Season 7 Episode 2: Premiere Date
Chicago Med Season 7 Episode 2 will premiere on September 29, 2021. The show is also available to stream online on NBC's official website. Moreover, fans can also watch season 7 on Hulu TV, YouTube TV, and Fubo TV. So keep visiting for more exciting news, and don't miss out on the newest episode of Chicago Med.