With the release of the highly awaited premiere episode of New Amsterdam season 4, the second episode will reveal more about Max and Sharpe's massive decision to relocate. The latest promo has teased a brief glimpse of what is about to happen in New Amsterdam Season 4 Episode 2.
It was shocking to see Max deciding to pursue love and move to London. However, he seemed unsure about his decision in the first episode. So will Max move forward with such a big step? Keep reading ahead to find everything about the second episode of New Amsterdam season 4.
New Amsterdam Season 4 Episode 2: Preview & Upcoming Plot
The latest promo teases that Max and Sharpe are set to leave for London in six weeks. Moreover, Max has recently expressed his feeling for Sharpe, and the two have just decided to make the news public. At the beginning of their relationship, Max considers a big step to stay with Sharpe and get more joy by moving to London. Meanwhile, Max is still unsure about the idea, and Sharpe notices it. She acknowledges the fact that Max has not told anyone about leaving Amsterdam. Max's reaction makes Sharpe confused if she could trust Max as her partner. This move can create some big misunderstandings between the two if Max fails to figure out what he wants soon in Season 4 of New Amsterdam.
The second episode, titled "We are in this together," focuses on the present situ ations between Max and Sharpe. As per the synopsis, the couple finally opens about their relationship with their colleagues at the hospital. Moreover, the team will have their hands full as the hospital gets overcrowded with an understaffed ICU. In addition, Iggy provides overly critical feedback to the residents creating a misunderstanding while everyone works together at the hospital.
A Quick Recap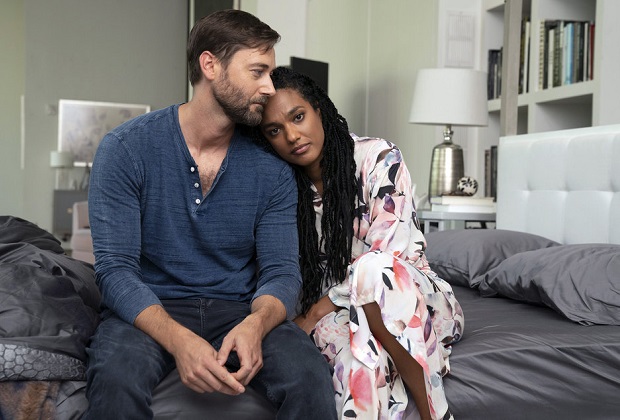 After Max and Sharpe confess their feeling for each other, the premiere episode of the New Amsterdam season 4 begins with a significant decision that could change everything. Max is highly respected, and the New Amsterdam hospital greatly relies on him. However, he decides to move to London with Sharpe and his daughter to pursue love and find happiness. But, throughout the episode, Max seems to be confused and lost. He is unsure if he wants to do this, as his life and career are set in Amsterdam. While Max struggles with the dilemma, Sharpe can sense that something is wrong.
Hopefully, Max's dilemma does not affect their newly found love, as confusion about the couple moving to London still prevails. But, it was heartwarming to see Max and Sharpe finally together at the premiere episode of New Amsterdam season 4.
New Amsterdam Season 4 Episode 2: When Will It Return?
The second episode of New Amsterdam season 4 will premiere on September 28, 2021, at 10 p.m. ET, exclusively on NBC. In addition, season 4 is will be available to stream on NBC's official website, Fubo TV, Hulu TV, and YouTube TV. So don't miss out on the latest episode of New Amsterdam.