Grey's spin-off series, critically acclaimed for four successful seasons, is returning for Station 19 season 5. Fans saw several bitter-sweet moments towards the end of the previous season. While the wedding bells brought happiness for some of our beloved characters, some had to face disappointing dead-ends in front of them. However, the fans will not have to wait much longer to see how things go for these characters during season 5 as they face their personal and professional confrontations in life. So here are all the details to know about Station 19 season 5.
Station 19 is an American action-drama TV series that follows the lives of a firefighter in Seattle, as they try their best to balance their professional and personal lives. Further, last season ended surprisingly, with Maya being fired as the station chief soon after her wedding vows. These brave fighters of Fire Station 19 are the first responders who do whatever it took to save peoples' lives. Season 5 is set for a Premiere Crossover Event with its original series Grey's Anatomy season 18. So what will happen in Station 19 season 5? Let us find out.
Station 19 Season 5: What Will Happen Next?
The newest combined trailer has given us a fair idea of the events of the Premier Crossover Event. Further, in the trailer, we see someone stealing the rig and is speeding away. But, suddenly, the rig crashes into a Fire Truck, creating chaos on the road to Grey Sloan. Next, we see the Station 19 EMTs trying to transport patients to Grey Sloan on foot. It will be highly satisfying to witness the two shows entangle into each other's storyline beautifully during the premiere.
In the first episode of Station 19 Season 5, titled "Phoenix From The Flame," after Sullivan made a selfish move at Maya and Carina's wedding, everyone is a little tensed at Station 19 after Station Chief Maya gets fired on her wedding day. Blinded by a hunger for authority, Sullivan might end up losing Andy, as their marriage seems to be in danger.
Further, in the last season, we saw Victoria and Theo share their romantic feelings for each other. At the same time, Dean also had feelings for Vic, and when she goes to open up to Victoria about it, Dean sees the two making out. However, Dean seems to have found some kind of peace with his feelings for Vic. In addition, we will also see Travis reigniting romance with Emmett in the premiere episode.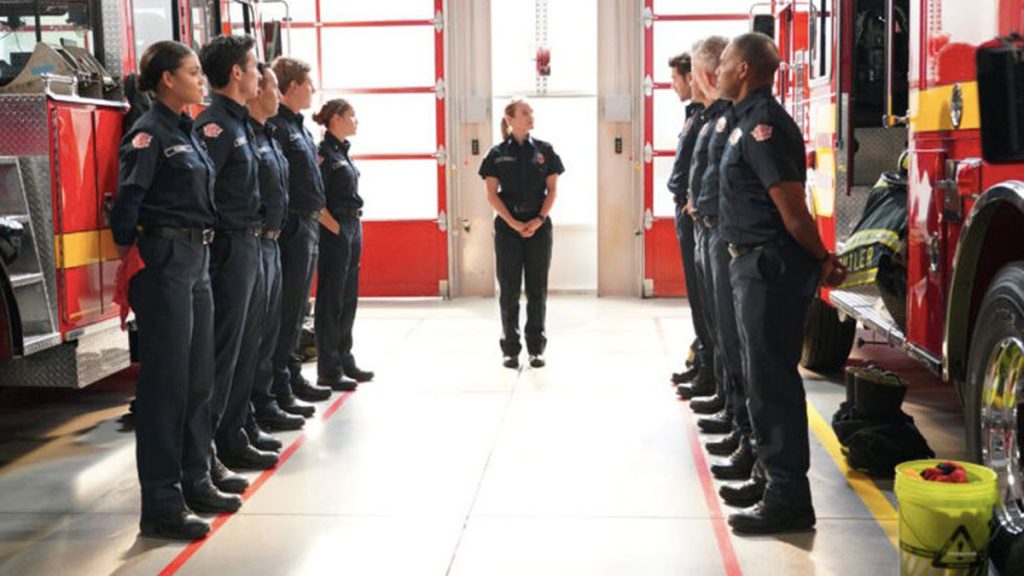 Meanwhile, the scene is set for the Annual Phoenix Fair, which is crucial as it is the first public gathering post the pandemic. Although, the boundaries will break during the premiere event as we see our favorite characters from two highly famous shows sharing the screen. However, careless and crazy elements might end up causing some trouble for the veterans at Station 19.
Who Will Be The Cast For Season 5?
The main cast roaster returning for Station 19 Season 5 are Jaina Lee Ortiz as Lt. Andy Herrera, Jason George as Ben Warren, Boris Kodjoe as Robert Sullivan, Grey Damon as Lt. Jack Gibson, Barret Doss as Victoria Hughes, and Jay Hayden as Travis Montgomery. In addition, Okieriete Onaodowan as Dean Miller, Danielle Savre as Maya Bishop, Stefania Spampinato as Dr. Carina DeLuca and Carlos Miranda as Lt. Theo Ruiz. Moreover, the recurring cast includes Lachlan Buchanan, Larry Poindexter, and James Pickens.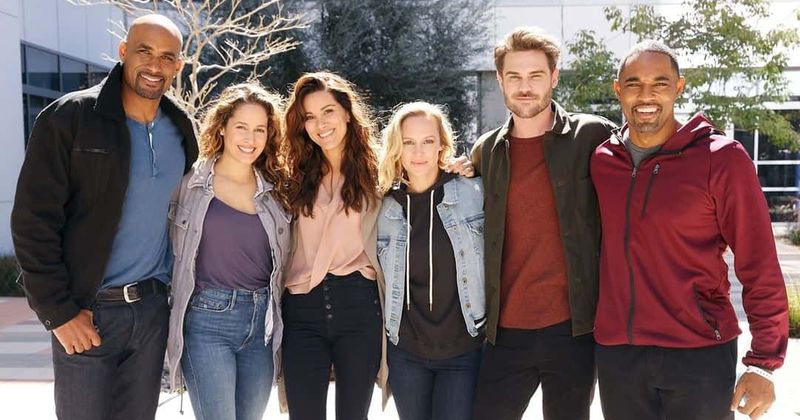 Station 19 Season 5: Premiere Date
The series was officially renewed in May 2021. Further, the production began in August 2021. And finally, Station 19 Season 5 will premiere on September 30, 2021, at 8/7c on ABC. The upcoming season will also be available to stream on Hulu. Each episode will premiere weekly on Thursdays. So stay tuned for the latest updates and mark your calendars to not miss out on the drama..