After a thrilling first season, the supernatural horror drama is set to returns for Locke & Key Season 2. And the recent trailer has spilled some important glimpses about the upcoming season. A big challenge is coming up against the Lock family as mysterious creatures return to steal the magical keys from them. Moreover, we will see some exciting new cast and interesting turns of events in the upcoming season.
Locke and Key follow three young children Tyler, Kinsey, and Bode, and their widow mother, Nina. After the murder of their father Rendell Locke, his wife and children decide to move from Seattle to Matheson, Massachusetts. They move into the Locke family's ancestral estate called the "Keyhouse."
Soon after, the children discover several magical keys hidden inside the house, which could unlock various doors with magic. But, unfortunately, they also realize that the mysterious keys are linked with their father's death. In addition, they find out that an evil entity is also looking for these keys to fulfill his sinister agendas. So what happens next in the second season of Locke & Key? Keep reading ahead to find out.
Locke & Key Season 2: What To Expect?
With their father's passing, the siblings realize that they are the new Keepers of the keys. So, in season 2, the kids will explore the real meaning of responsibility as a big challenge awaits them. Co-showrunner Meredith Averill also shared that fans will feel a deeper connection with the characters' lives and the struggles they will be dealing with in Locke & Key Season 2. Averill also added that as the kid handles the grief of their father's death, they will face bigger challenges in the second season.
Something similar, the trailer teases a big struggle coming up against the young keepers. We have a new key maker with deceiving looks amongst the ranks who possesses many mysterious powers. The siblings will be up against the Keymaker and his comrade. In addition, the battle for Omega key is about to unravel in Locke & Key Season 2.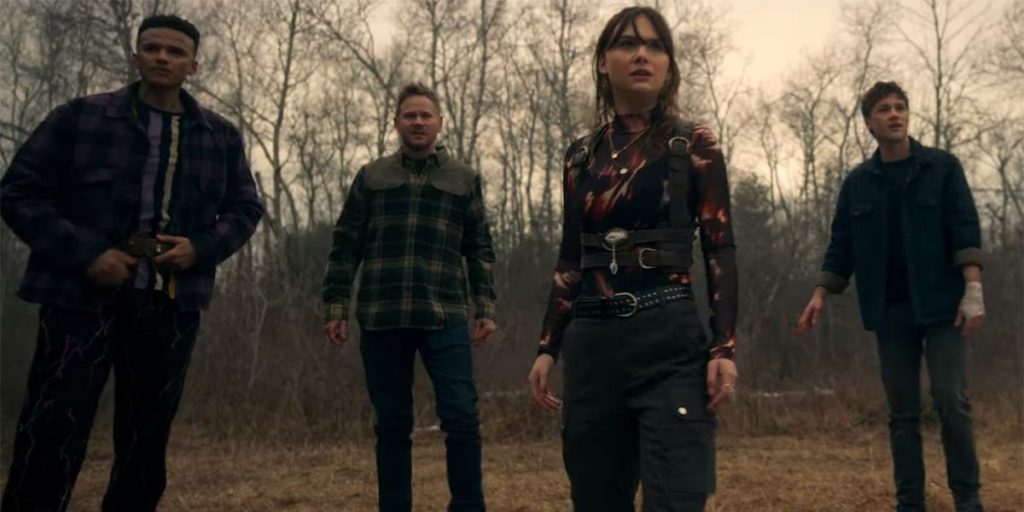 A Quick Recap!
In the previous season's finale, Dodge attacked the Keyhouse to find the Omega key after taking over the Crowd of Shadows. However, Dodge got unconscious after Bode used the Matchstick Key to destroy Dodge's dark shadow. Tyler and Kinsey then send her back inside the Omega Door with assistance from Scot, Gabe, Jackie, and Eden.
Further, Bode found Rufus but Ellie was still missing. Later on, the Lockes decided to stay in Matheson as Kinsey started dating Gabe. However, she was unaware of Gabe being another form of Dodge. Injured Rufus was then sent to live with their uncle in Nebraska.
Interestingly, Dodge used the Identity Key to turn Ellie into her look alike. That means that Ellie was thrown out of the Omega Door by her friends while Dodge was still here. In addition, Eden was possessed after getting hit by a demonic bullet when the door was open. Therefore, it looks like all hell will break loose when Locke & Key Season 2 returns.
Season 2: Cast Details
Locke & Key Season 2 will star Darby Stanchfield as Nina Locke, Connor Jessup as Tyler Locke, Emilia Jones as Kinsey Locke, Jackson Robert Scott as Bode Locke, Petrice Jones as Scot Cavendish, and Laysla De Oliveria as Dodge. Moreover, Griffin Gluck as Gabe and Genevieve Kang as Jackie Veda will also appear in the second season. In addition, Bill Heck is also expected to return as Locke family's dead father Rendell in flashbacks.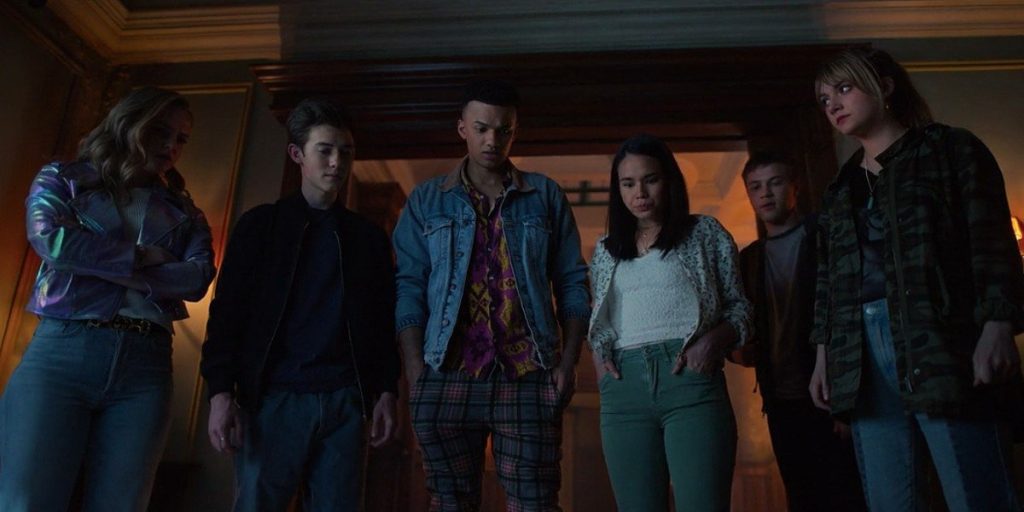 Locke & Key Season 2: Premiere Date
Netflix renewed the show for a second run in March 2020. And Locke & Key Season 2 is slated to return on October 22, 2021, only on Netflix. Moreover, the fans would be thrilled to know that the streaming network has also confirmed season 3 in December 2020. So stay tuned for the latest updates, and don't miss out on the newest season.