The Israeli Spy thriller series, Tehran has been successful worldwide. And the fans anticipate the show to return for Tehran Season 2 soon. The show first aired in June 2020 and became an instant success for Apple TV. Recently, the series has also been nominated at International Emmy Awards for the Best Drama Series this year. 
The nomination does not surprise fans as the show has earned an IMDB rating of 7.4 and 80% on Rotten Tomatoes. In addition, the spine-chilling storyline and excellent acting skills are worth watching. The series follows a young Jewish Mossad agent named Tamar Rabinyan, who happens to be an incredible hacker. She was born in Iran and raised in Israel.
Tamar is assigned with an undercover mission to infiltrate Iran and disable the Iranian Army's radar system. So the Israeli Air Force can successfully incapacitate the Iranian Nuclear Plant. So what happens next when the show returns for Tehran Season 2? Keep reading to find out.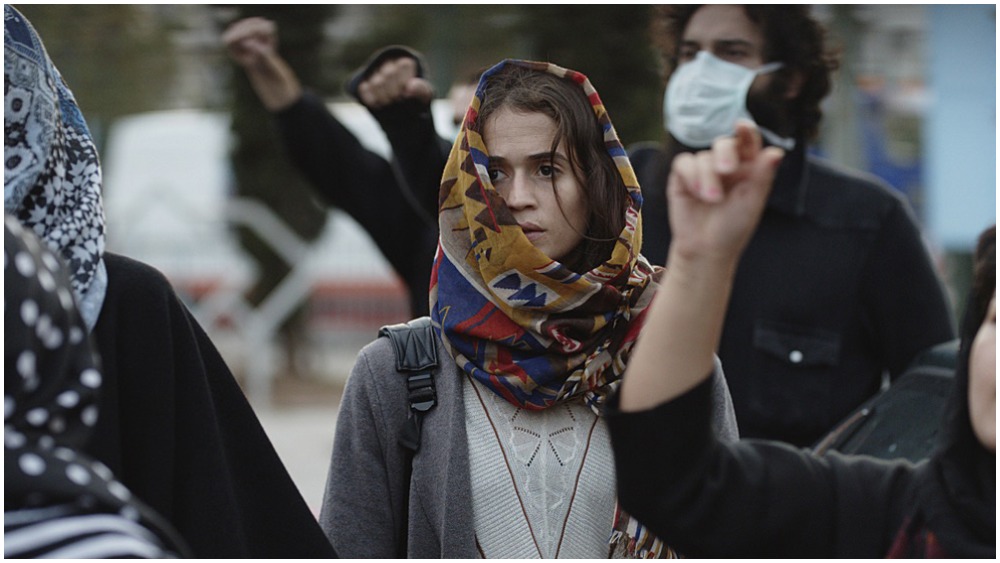 Tehran Season 2: What Will Happen?
Tamar has got to return with a better plan this time to stop Iran from attaining an atomic bomb. In the last season, Tamar made all the efforts she could for the mission's success. However, Gorev's big plan turned to ashes when all the Israeli planes were shot down one by one. 
In the end, we see Tamar leaving Faraz alive, who claimed to have spared her father's life when he was in the same situation. Further, we also saw Tamar and Milad riding on a bike through Tehran. Hopefully, Tamar got back to Israel and regrouped with Gorev.
The mission has failed, and the threat still stands in front of the Israeli's. At this moment, Tamar will have no choice to stand up and be ready to get back there and finish the job. 
Meanwhile, we will see Milad and Tamar getting more closer during Tehran Season 2. Moreover, we hope to see some new characters step up IN the next season to help Tamar destroy the Iranian Nuclear Plant. But this time, they will have to use different tactics to succeed in their mission.
A Quick Recap!
In the last season, we saw Tamar switching identities with an Iranian Muslim woman Zhila who worked at a local electric company. Tamar infiltrated Tehran and began her operation to disable Iranian defense radar for the Israeli planes to stage a bombing at the Nuclear Plant. However, Tamar killed her boss, who tried to rape her, assuming she is Zhila. Further, the head of investigations of the revolutionary Guards, Faraz Kamali, investigated the murder and traced Tamar down.
Meanwhile, she developed feelings for Milad while running away from Faraz as the Israeli agents try to rescue Tamar. Towards the end, Faraz caught Tamar, but she injured him and left him alive. The final episode ended with Tamar driving away in Tehran with Milad. Therefore, it is expected that Tamar will return to finish what she left behind in Tehran Season 2.
Tehran season 2: Premiere Date:
Apple TV+ renewed the show for another run in January 2021 after EP Julien confirmed in December 2020 that work on the second run has begun. Further, the production is currently underway. Due to production delays, we expect Tehran Season 2 to return by mid-2022. So, stay tuned for more updates.