Amazfit has urged smartwatch fanatics to mark their calendar for the upcoming Amazfit Global Launch Event in China. Reports suggest that the globally acclaimed smartwatch brand will unveil the latest Amazfit GTR3 and GTS 3 at the event. The latest versions of the GTR and GTS series will presumably be the upgraded versions of the Amazfit GTR2 and GTS 2.
The company announced the launch event on Twitter with a post inviting customers to be a part of the launch event on October 11, 2021, at 5 p.m. (GMT+1). So far, the Chinese smartwatch brand has revealed no details about Amazfit GTR 3 and GTS 3. However, the company's post on the Chinese website "Weibo" suggests that GTR 3 and GTS 3 will focus on "common health" and "ecological construction." In addition, looking at the key specs and features of GTR 2 and GTS 2 might give us a brief idea about what to expect from the updated versions. Also, keep reading further to know the availability and price range of Amazfit GTR 3 and GTS 3 in India.
GTR 2 and GTS 2: Key Features and Specifications
The only difference between the two models of smartwatches is Amazfit GTR 2 comes in a round-faced 1.3-inch AMOLED display with crafted 3D curved glass. Meanwhile, Amazfit GTS 2 has a square-faced 1,65-inch AMOLED display with a pixel density of 341 PPI. Moreover, we can expect The Amazfit GTR 3 and GTS 3 to return with similar display variations.
Both Amazfit GTR 2 and GTS 2 are protected by 3D Corning Gorilla Glass coating. Further, the current versions of smartwatches have an anti-fingerprint layer and an optical Diamond-like Carbon coating, which provides impressive scratch-resistance. The smartwatch also offers excellent water resistance up to 50 meters and is perfectly fit to wear during swimming. Amazfit will look to retain these protection features for Amafit GTR3 and GTS 3.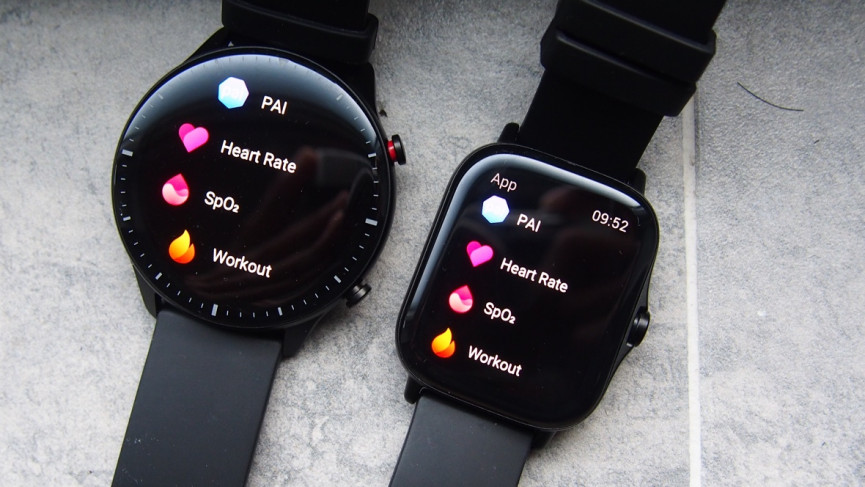 Amazfit GTR 2 and GTS 2 have an inbuilt BioTracker 2 PPDG optical sensor, making it perfect equipment for tracking health and fitness. For instance, the current version can track continuous heart rate, monitor resting heart rate, and provide warnings for abnormal heart rates. Also, the Biotracker inside Amazfit GTR 2 and GTS 2 supports OxygenBeats, which allows users to measure blood-oxygen saturation. Citing the company's focus on "common health," we can expect some updates in the BioTracker. The update will allow Amazfit GTR 3 and GTS 3 to measure blood pressure.
Moreover, Amazfit GTR 3 and GTS 3 are being claimed to consist of a 440 mAH battery. A more powerful battery allows the smartwatch to run for two weeks from one single charge. Moreover, we can expect the latest version of the Amazfit smartwatch series to be developed out of eco-friendly degradable materials.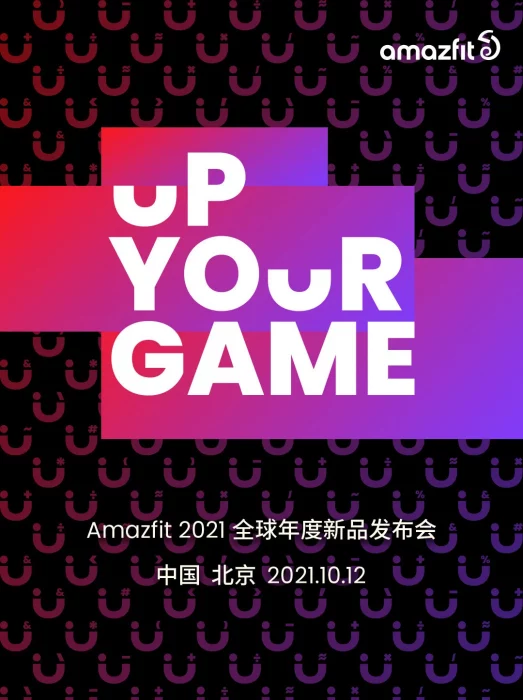 Amazfit GTR 3 and GTS 3: Availability and Price Range in India
The company's products are usually available for purchase in India after the product launch in China. Amazfit GTR 3 and GTS 3 are launching in China on October 11. Hence, we can expect the product to be available in India by late-2021. Moreover, the Amazfit GTR 2 and GTS 2 starts at a price of Rs 12,999 in India. So, we can assume Amazfit GTR 3 and GTS 3 to be available at Rs 13,000- 15,000. Stay tuned for more exciting tech updates.