Everything will be at stake for Athena and her family when 9-1-1 Season 5 Episode 3 returns this week on Fox. Previously, Hudson escaped from the grips of Detective Lou and left him to die. Later, he dropped by Athena's house and abducted her son Harry. So the third episode will begin with a sense of extreme tension for Athena as she will do whatever she has to save her son. So what will happen in the upcoming episode of 9-1-1 Season 5? Keep reading to discover all the latest details below.
9-1-1 Season 5 Episode 3 Preview: What Will Happen?
In the third episode of 9-1-1 Season 5, Hudson will go off-limits after abducting Harry in the previous episode. In the trailer of the third episode titled "Desperate Measures," we see Athena, Bobby, and the 118th unit doing an extensive citywide search to locate Hudson. First, however, we hear him talking to Athena on the phone, saying, "You took something from me. Now, I am gonna take something from you."
Get ready for an adrenaline-filled 9-1-1 Season 5 Episode 3, as Athena desperately tries to save her son Harry's life. But, this time, her son's fate is in the hands of Hudson, who would do anything to hurt Athena. Moreover, Eddie will have to tell Ana about his fears of marrying her. We will see the 118th do all they can to save Harry's life. We will also see Maddie making a critical life-changing decision after she accidentally drowned her baby in the last episode.
A Quick Recap!
The second episode of 9-1-1 Season 5 started with the medivac helicopter hanging at the edge of the hospital after LA went under total blackout moments before the helicopter landed. Finally, however, Bobby Nash and his crew reached the terrace and successfully saved the pilot, the injured paramedic, and the heart they were supposed to deliver. Unfortunately, everyone at the emergency department was overly occupied with the havoc happening in the city during the blackout. Hence, no one at the LAPD or the LAFD could go home to their families.
Next in 9-1-1 Season 5 Episode 2, the 118th unit of LAFD was called upon for an emergency at the LA Zoo. Surprisingly, all animals escape due to a ransomware attack breaking open all the doors. Moreover, Bobby and Hen face the blood-spitting Alpacas to rescue an injured person, while Eddie, Buck, and Howards take care of the situation outside. The situation got worse when southern California noted a record-breaking heatwave, leading to the death of fifteen people in the city. Meanwhile, Howards opens up to Hen about Maddie's postpartum depression, who advises him to support Maddie and not treat her as a patient.
Maddie Suffers Postpartum Depression, Eddie Unsure About Marrying Ana
On the other end, Maddie accidentally let her baby drown for a few seconds as she dozed off. However, she took the baby to the ER, where the doctor told Maddie that the baby was just fine. While Maddie felt terrible about being a bad mom, Eddie was unsure about marrying his girlfriend Ana as he deals with the aftereffects of a panic attack. Buck noticed Eddie's odd behavior and confronted him. Finally, Eddie confided in Buck, who advised him to tell Ana the truth.
Jeffrey Husdon escapes after his Lawyer Attacks Detective Lou Ransome.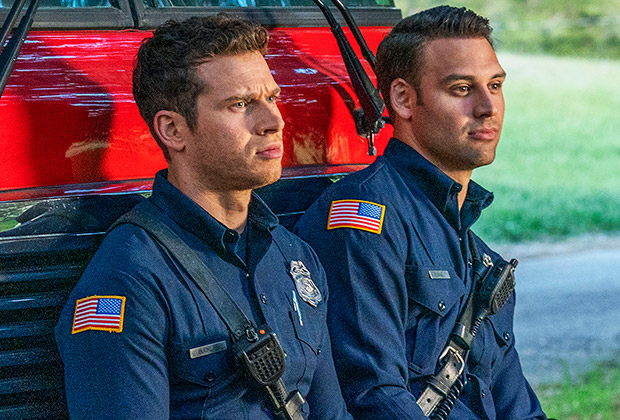 Five days into the blackout, Athena discovered that Detective Lou was in the hospital after getting his throat slit. In 9-1-1 Season 5 Episode 1, he successfully captured Hudson after he escaped from the courtroom. However, while Athena tried to find if Hudson was in his cell her worst nightmare came true. Husdon is on the loose and has a five days headstart this time. Athena took the SWAT team to break into the house of Hudson's Lawyer.
And when Athena and the LAPD Captain got in, they found the Lawyer dead with a gun wound on her chest. However, Athena has a hunch that the Lawyer also admired the Realtor Rapist. She thinks that the Lawyer attacked Detective Lou, and l ater Hudson killed her as he is not a "one-woman man."
Further, Athena was seen on a lookout outside the house of Hudson's victims as she checked up on her husband, Bobby. However, she chose not to inform the victims about Hudson's escape. Moreover, the LAPD Captain relieved Athena to visit Lou, who had finally woke up after a major stroke during surgery. Lou confirmed Athena's hunch and asked him about the situation by writing on a pad. In addition, he told Athena that she was also a victim of Hudson. Athena then realized that Hudson might have dropped by at her home. And she informed Bobby and LAPD Captain as everyone rushed to Athena's house.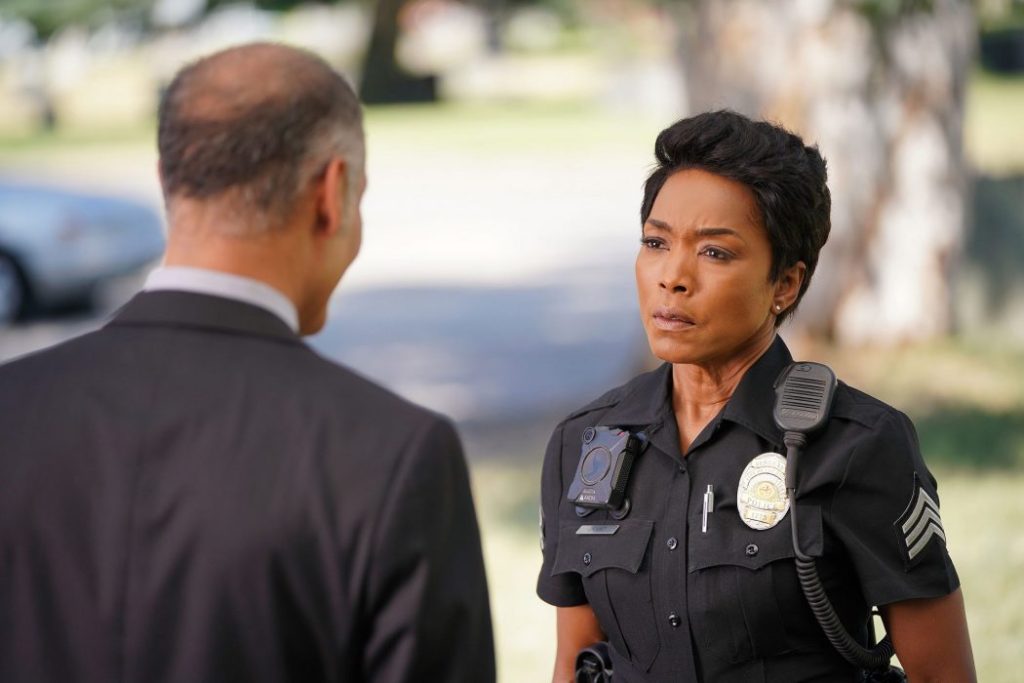 As Athen reached her home, she discovered that Hudson barged in and abducted her son Harry. Micheal invited his neighbors to charge their devices in the blackout because Athena's house had a generator. Hudson dropped by in the crows, played Jenga with Harry, and kidnapped him towards the end of 9-1-1 Season 5 Episode 2.
9-1-1 Season 5 Episode 3: Premiere date
The third episode of 9-1-1 season 5 will premiere on October 4, 2021, at 8:00 p.m. ET on Fox. Each new episode will air weekly on Mondays. Season 5 will feature 18 episodes, with an average episode runtime of 45 minutes. The show is also available to stream on YouTube TV, Fubo TV, Hulu Live, and Disney+. So stay tuned for more recent updates on your favorite shows, and don't miss the latest episode of season 5.