Netflix's famous Spanish drama Elite has won several hearts. But unfortunately, fans will have to say goodbye to one of their favorite characters as a key character has decided not to return for Elite Season 5. Created by Carlos Montero and Darío Maradona, Elite takes place in a fictional elite school, Las Encinas. It follows the relationship between the working-class and elite students while delving deeper into diverse sexual themes and mysteries which revolve in every season.
Elite Season 5: Has Filming Begun?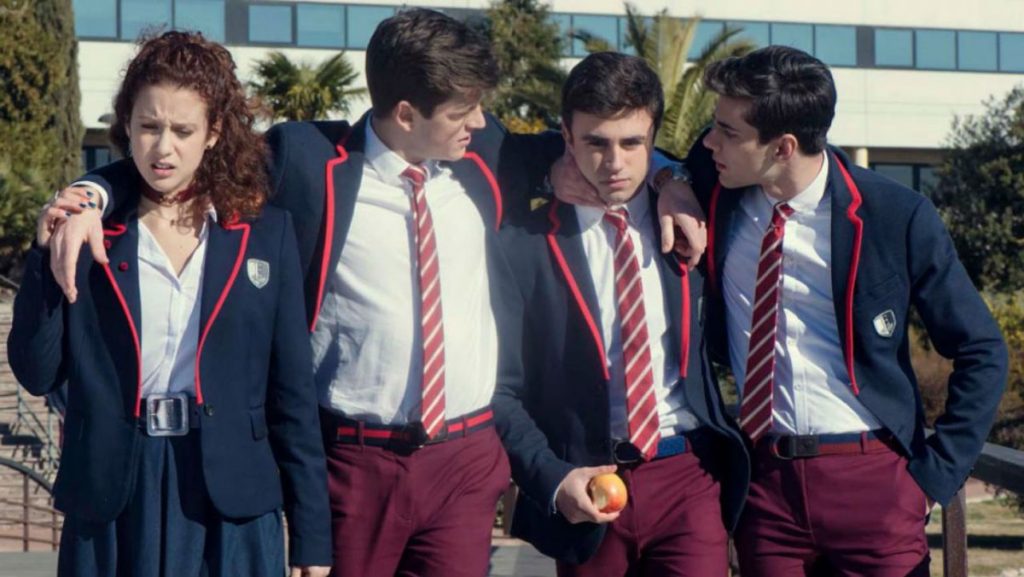 Netflix renewed Elite for the fifth season way back in early 2020, before the fourth season could ever start airing. Thus, it remains unclear whether the filming for the next run has begun or not. Well, there has been buzz that Zeta Ficción TV, the production house behind the show, has planned to start production in February 2021 to avoid any delays. But, Netflix is yet to reveal when filming will begin.
Elite Season 5: Who Will Be In The Cast?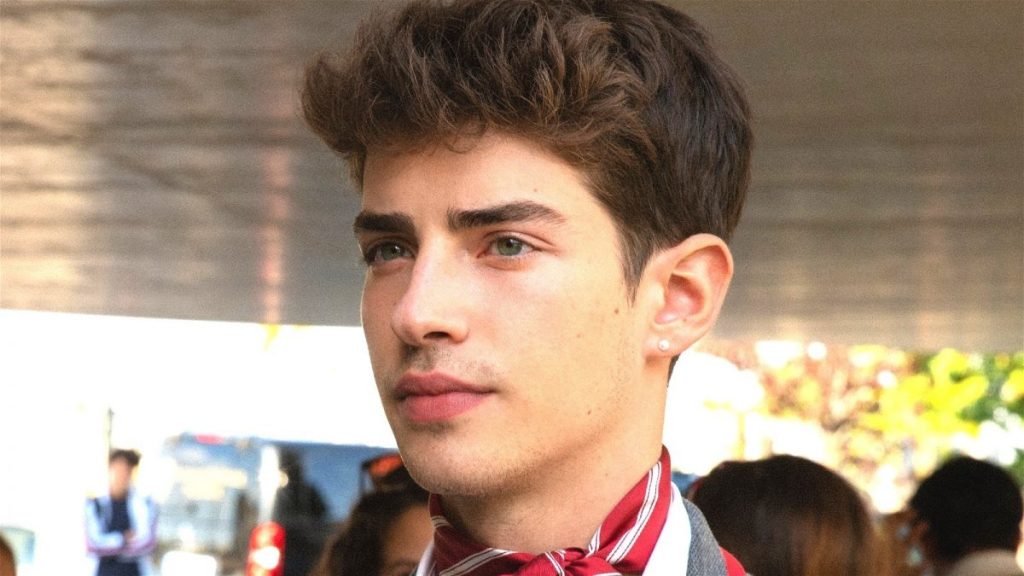 Early this year, Deadline reported that two new members had joined the YA boarding school for the fifth run. Netflix has added Brazilian actor André Lamoglia and Argentinean actress Valentina Zenere to the cast roaster. André is best known for his role as Rafael Santos Moreira in Juacas. While Valentina is known for her role in Disney's Soy Luna as Ámber Smith. But, Netflix is yet to disclose details regarding their roles.
Besides them, Adam Nourou as Eric, as well as Isabel Garrido will also join the fifth run. As far as the main cast, judging by the prior season finale Itzan Escamilla as Samuel will join the cast. Along with him, Omar Shana as Omar, Claudia Salas as Rebe, and Georgina Amorós as Caye will also join. Carla Díaz as Ari Blanco Commerford, Martina Cariddi as Mencía Blanco Commerford, and Manu Ríos as Patrick Blanco Commerford will join as well. Pol Granch as Phillipe Florian Von will return with Diego Martín as Benjamín Blanco.
Miguel Bernardeau Won't Return
Miguel who played Guzmán has been the main cast of the show. But, in the fourth season finale, he leaves Las Encinas with his best friend Ander (Arón Piper) for a short trip. Well, his trip plan comes after Guzmán killed a businessman, Armando (Andrés Velencoso), with a firework gun. But, Samuel and Rebe helped him to hide the murder. So now, the chances of his return in Elite Season 5 are pretty slim. As, on July 16, Miguel shared a video on the official page confirming his exit from the show. He also thanked Netflix and creators for giving him this chance. He added that his character taught him that it's never too late for changes.
Will Ander Return?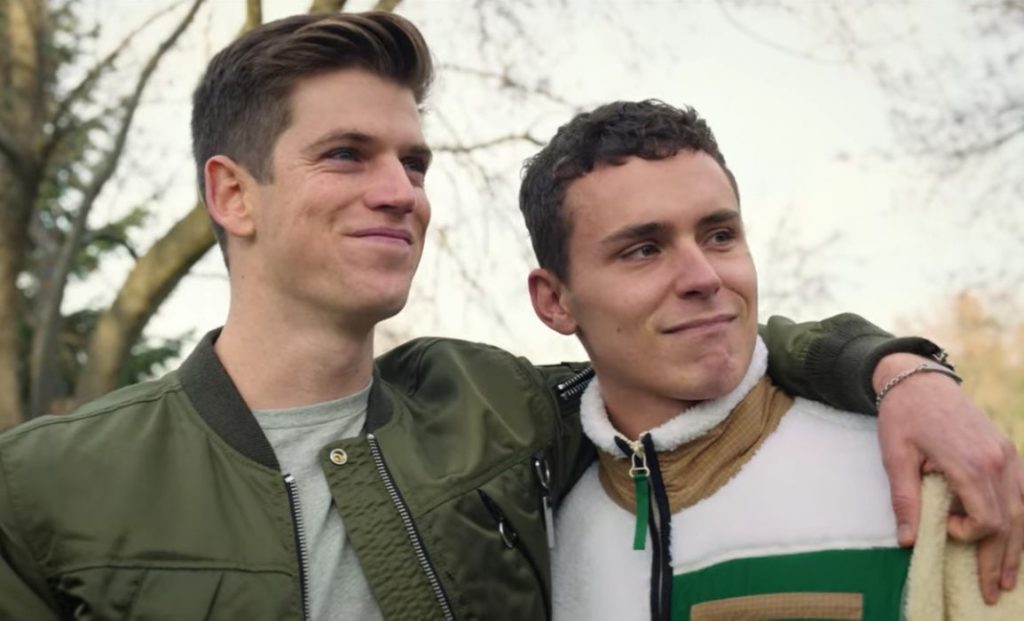 For fans of Elite, Ander's return remains a big question. He broke up with Omar in the fourth-run finale before joining Guzmán on his trip. But, the actor who plays Ander hasn't released an official video announcing his departure, just like his co-star Miguel Bernardeau did. Thus there's a slight possibility that Piper could return as Ander. But it totally depends upon his story arc.
Elite Season 5: What Will Happen Next?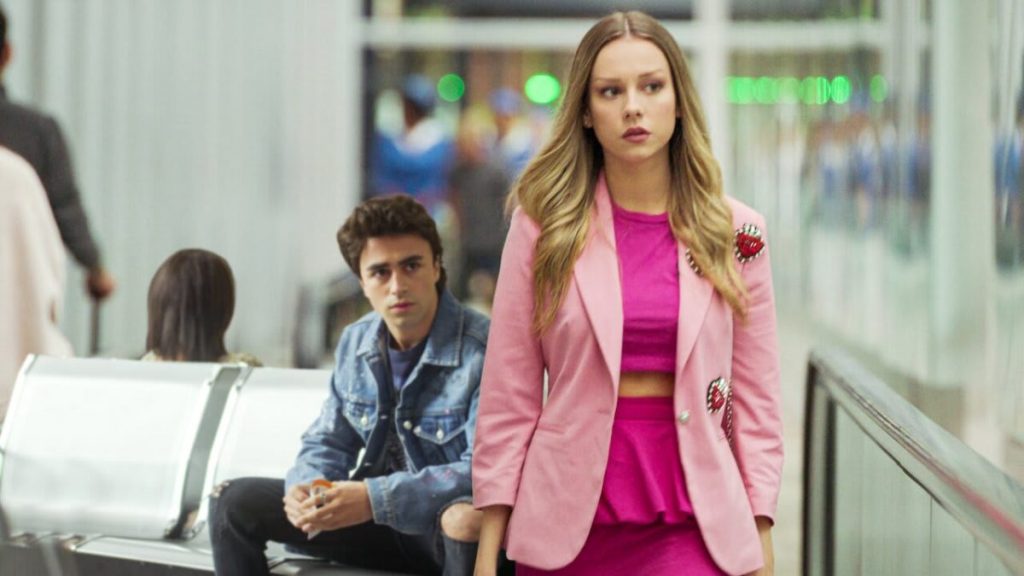 The fourth season ended with a shocking twist where Guzmán fled to cover up Armando's murder. Meanwhile, Samuel rushed to the airport to stop Carla from leaving for London. It quickly turned out as a heated debate when Samuel and Carla played an intense sexual game. Well, the finale ended with the pair trying to figure out everything between them. So we can expect that the fifth run could focus more on their relationship while dealing with the aftermath of Guzmán's action.