The highly anticipated Star Trek Discovery Season 4 is set to return soon. Previously, we saw the U.S.S. Discovery team having Captain Burnham as their leader. However, things are about to get trickier as Captain Burnham's leadership will be tested intensely when the show returns for the fourth installment. 
An unknown threat is awaiting the Captain and her crew, something strange they have never come across yet. Season 4 was announced in October 2020, and the filming kicked off in November 2020 in Toronto, Canada. Later, the production stretched out till August 2021 due to pandemic delays. But finally, the day is set for Star Trek Discovery to return for season 4. So keep reading ahead to know everything to know about the upcoming season.
Star Trek Discovery Season 4: What To Expect?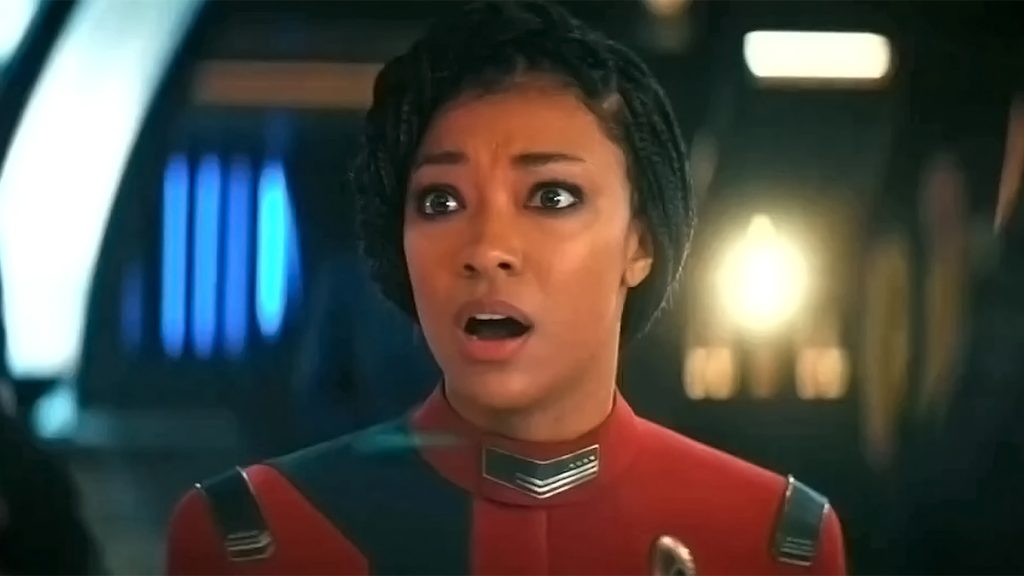 The intensity will be pretty high when Star Trek Discovery returns for season 4. The newly appointed Captain Burnham will have her hands full when she and the U.S.S. Discovery squad find themselves up against a peculiar threat, which they have never encountered. Season 4 is set 900 years after the happenings of Star Trek: The Original Series. Both Federation and non-Federation worlds will feel the impact of this massive face-off. Moreover, Captain Burnham and her crew will have to bravely confront the peculiarity and work together to secure a prosperous future for everyone.
The co-showrunner and EP Michelle Paradise highlighted the focal points of Star Trek Discovery season 4 while talking to TV Insider. Michelle pointed out that the production aims to depict growth for the characters, explore unfelt emotions, and develop new relationships. Moreover, the show will also look to witness characters creating a change, and discover the characters' hidden realities.
In the previous season's finale, Osyrra fails to escape without Stamets. Hence, she decides to fight her way to the Federation Headquarters and succeeds in turning off the bridge crew's life support. Despite being cut off, Tilly and the team still manage to bomb one of Discover's nacelles using Sphere data which causes a great deal of damage to the ship. As Discovery drops from the warp, Burnham reaches the ship's data core, where she fights with Osyrra and kills him.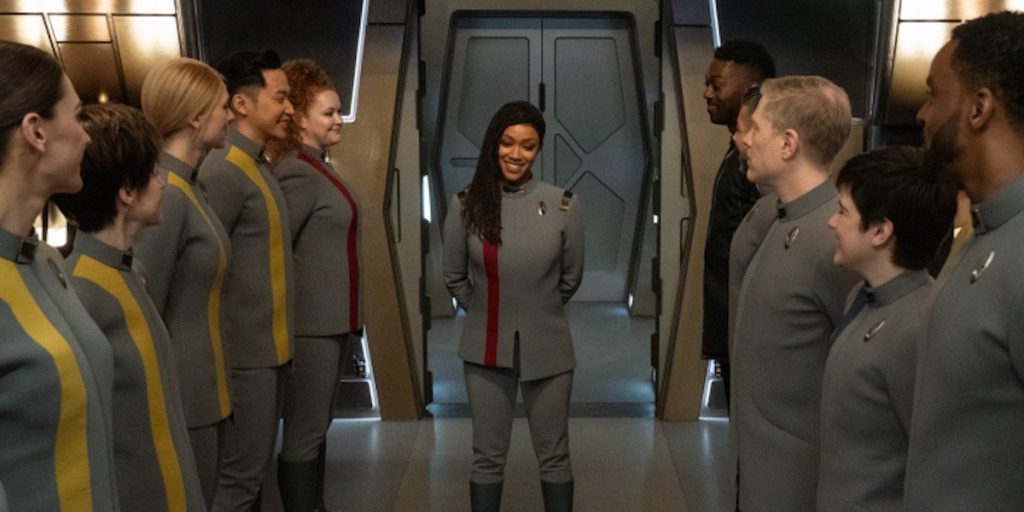 Further, Burnham and the Discovery crew manage to escape. Meanwhile, the Emerald Chain collapses after the death of Osyrra. Next, Su'Kal turns his stimulation off after discovering that the reaction to his mother's death had caused the Burn. Finally, as other planets rejoin the Federations, Discovery sets off to obtain dilithium from the nebula, for the planets cut-off because of the Burn.
Who Will Appear In Next Season?
The lead star, Sonequa Martin-Green, will return as Captain Burnham in Star Trek Discovery season 4. Also, Doug Jones as Saru, Anthony Rapp as Paul Stamets, Mary Wiseman as Sylvia, and Wilson Cruz as Hugh Culber are returning to the cast. In addition, Davis Ajala as Cleveland Booker, Blu del Barrio as Adira Tal, and Ian Alexander as Gray Tal will join the main cast for season 4.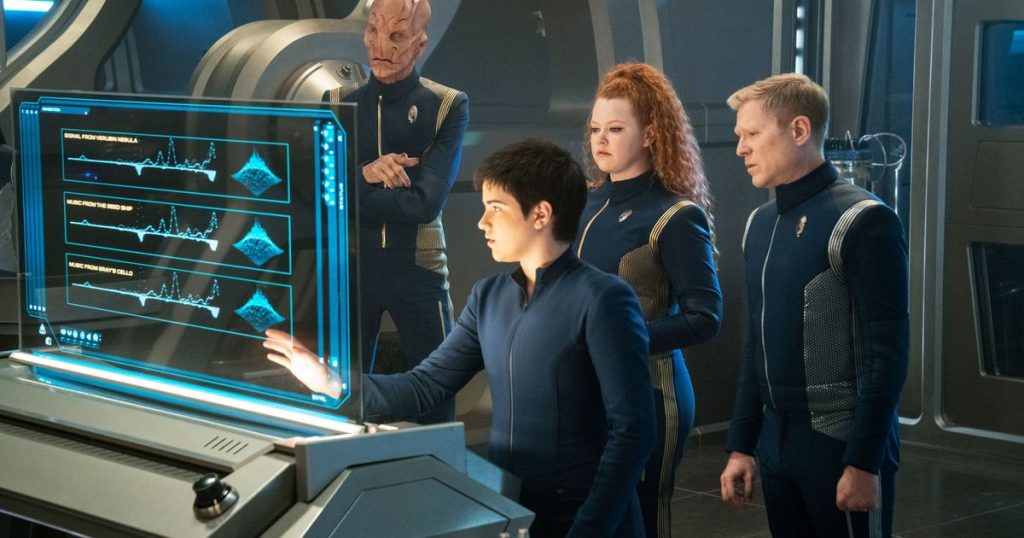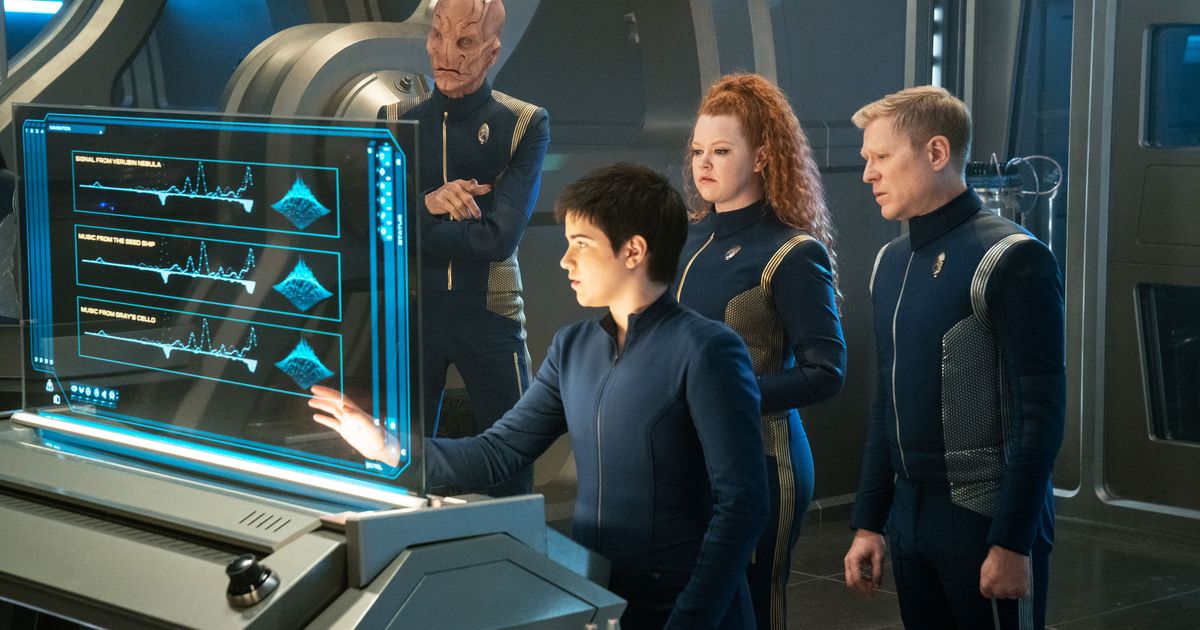 Star Trek Discovery Season 4: Release Date
Star Trek Discovery Season 4 is all set to premiere on November 18, 2021, at Paramount+. This occasion will happen for the first time in 20 years as two Star Trek shows will air simultaneously. Unfortunately, the network is yet to release a trailer for season 4. So stay tuned for more updates, and don't miss out on the latest season of Star Trek Discovery.