The highly anticipated science fiction dram is making a formidable return for Another Life Season 2 very soon. Netflix has revealed the premiere date, along with the trailer and the synopsis. Fans would be excited to know that the show is returning after a long haul of two years. Captain Niko and her crew are about to go on a whole new adventure with deadly threats from alien life forms in the upcoming season.
Another Life begins when a Mobius strip-shaped UFO lands on the Earth and starts to grow a crystalline tower above the surface. Eric Wallace, a US Interstellar Command scientist, tries to contact the alien structure and fails. Meanwhile, his wife, Captain Niko, takes the spaceship Salvare and her crew to explore the tower's origin and contact the species responsible for it. So what happens next in Another Life Season 2? Continue reading to find all the details about the upcoming season.
Another Life Season 2: Plotline And Trailer Breakdown
The tensions have risen to a new height in the second season, as Captain Niko decides to go back home to Earth after witnessing the destruction of a whole planet entirely by the alien race called Achaia. As per the synopsis, Niko and her crew's stakes are high as they witness Pi Canis Majoris being destroyed by the Achaia. But, unfortunately, the alien life forms have also penetrated Earth's atmosphere and created a similar crystal tower. Hence, Captain Niko will have to find a way to negotiate these brutal aliens and protect Earth from ultimate destruction.
Niko acknowledges that they will become Achaia's target quickly if they keep floating in space. So, in the trailer of Another Life Season 2, she decides to take a huge gamble. Morover, she sets a course for Earth to return back home. As she realizes that the Achaia can attack anytime. Hence, Nico is desperate to find out what the alien species want to protect her planet from destruction. Further, an AI has been created to communicate with the aliens by augmenting it with Achaian code. The narration reveals that humanity has a choice to accept and die or fight and endure as the Achaia's are ready to create havoc on Earth.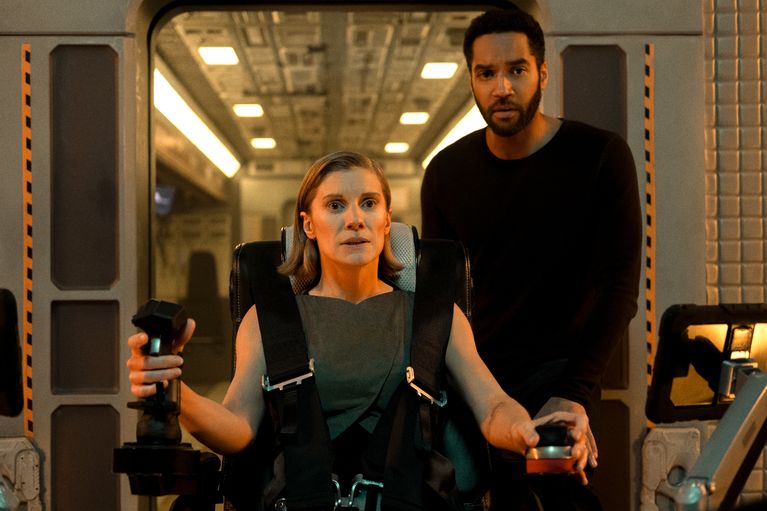 Another Life Season 2: Renewal and Production Details
Netflix renewed Another Life for a second edition in October 2018 after the first season premiered in July 2019. However, the production schedule received two setbacks due to the pandemic. The filming had to be canceled twice in March 2020 and August 2020. But finally, the filming for Another Life Season 2 wrapped up in December 2020.
Who Will Appear Next Season?
The show has made some new cast additions for season 2, including Dillon Casey as Seth Gage, Shannon Chan-Kent as Iara, Kurt Yaegar as Dillon Conner, and Carlena Britch as Paula Carbone. Further, the main cast roaster of Another Life Season 2 will feature kate Sackhoff, Justin Chatwin, Samuel Anderson, Blu Hunt, Jake Abeel, and Alex Ozerov. Moreover, Alexander Eling, JayR Tinaco, Lina Renna, Selma Blair, Elizabeth Ludlow, and Tongayi Chirisa will also join the cast.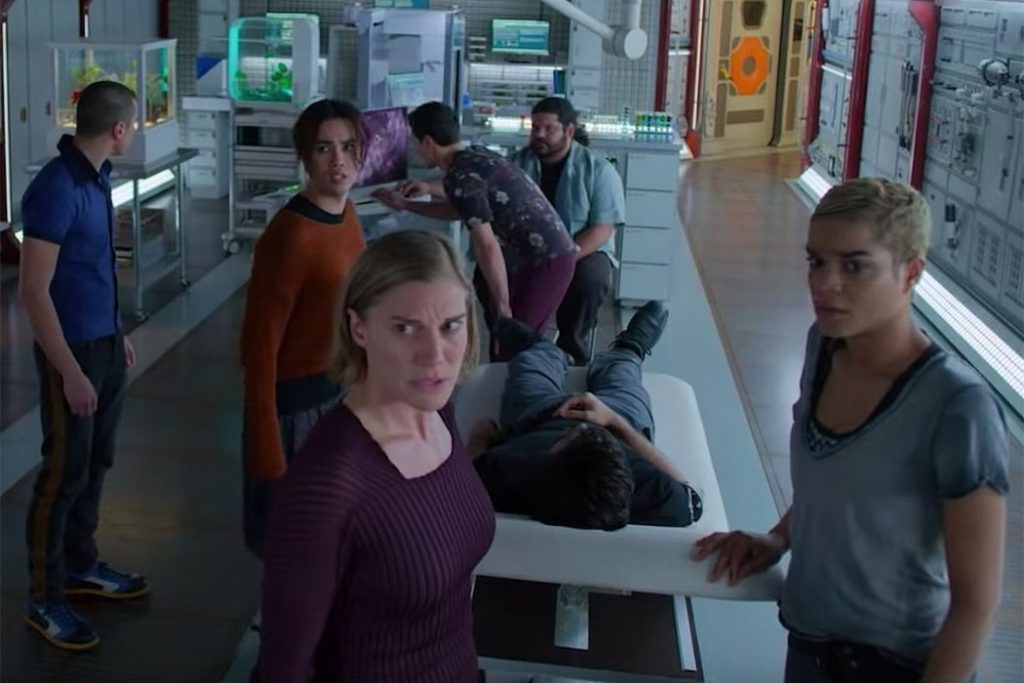 Another Life Season 2: Premiere Date
Fans have waited a long time for the release of the next run of Another Life. At last, Netflix will premiere Another Life Season 2 on October 14, 2021. The streaming site will air all ten episodes together on the premiere date. So get ready for another nerve-wracking season of Another Life, and Don't miss out on the second season coming soon.