It has been two years since Fleabag debuted its second season. However, fans still cannot stop talking about Fleabag Season 3. There are certain outstanding shows which are done telling their stories, but you can't get enough of them and want more. One such greatly loved and the highly-rated show has been Fleabag. Fans are missing a sneak-peek into Phoebe's life through her central relationship with her camera. However, the question still stands if Phoebe will ever return for a third season. Although a lot of time has passed since we heard there would not be another season, and avid fans of the show are still in denial.
During season 2, Fleabag genuinely fell for the priest, which was so fascinating. Further, a young girl into her hormone oozing adulthood met a man who listened to her, understood her pain, and helped her get through it. The only problem for our grieving central character is that she cannot have this man in her life the way she desires. Fleabags left us on a bitter-sweet note giving us hope that "It'll all pass." So will fans be lucky enough to see Fleabag Season 3? Let's find out.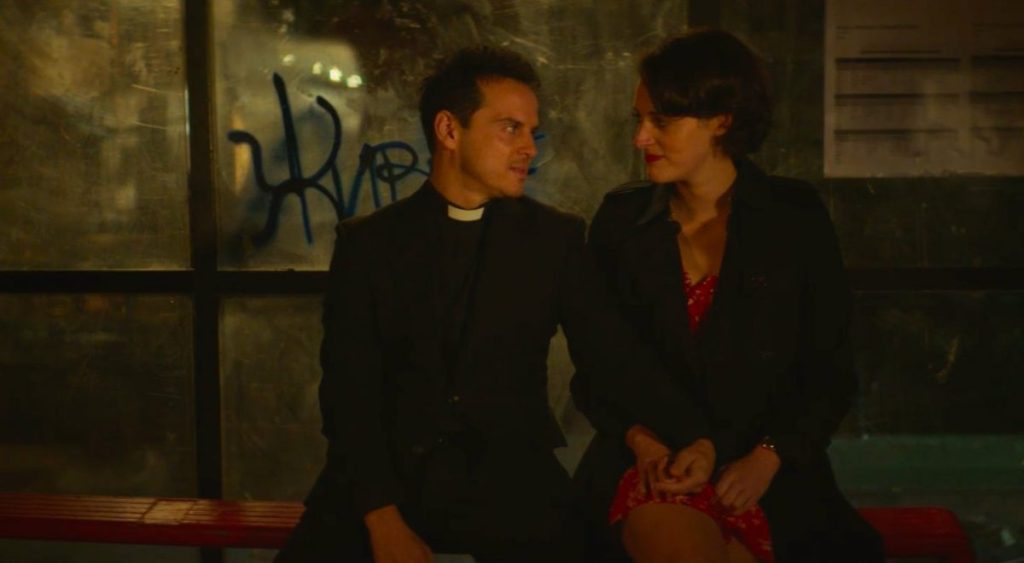 Will There Be Another Season?
The viewers have stayed patient about their favorite character's return. However, the moment of clarity for Fleabag season 3 still feels like a far-fetched reality. Although Amazon Prime has always been open for another season, it depends on the show's actor, writer, and creator, Phoebe Waller-Bridge. The show is based on her solo stage show named "Fleabag" in 2013.
Earlier, Phoebe revealed that she felt that "it's done," while talking to The Hollywood Reporter. Waller-Bridge admitted that she fantasized about bringing Fleabag Season 3 back when Phoebe was around 45-50. Moreover, talking about Fleabag's journey through two seasons, she acknowledged that Fleabag started as a young girl who hates herself. However, through her journey, Fleabag rekindled her belief about finding love and forgiving herself.
As fans try to keep their hopes up, Waller-Bridge wanted the show to end after the first season. However, she found the inspiration for Fleabag to go on with a different perspective. At the end of season one, she let the camera too close to her that she ends up confessing. She opened up about her real feelings and the harsh reality behind her happy, easy-going pretense. But at least she did get an idea of bringing in a new character to break the walls for her leading to season 2. Hopefully, she wakes up one fine day soon and finds the inspiration to go on for Fleabag season 3. That is what the fans would be hoping for to happen.
Fleabag Season 3 Will Possibly Return
While Waller-Bridge has been clear about giving Fleabag a rest and not going ahead with season 3, fans hope for the past to repeat. Earlier, Phoebe had no plans for a second season either. However, Fleabag returned for a second season and stole our hearts from a talented cast and intriguing stories. Although we cannot predict a return date, we can expect that Fleabag season 3 has some brights chances of returning in the future.