It looks like Dr. Max and Helen will decide to make one last attempt to save the New Amsterdam spirit before moving on to a new journey of their lives in New Amsterdam Season 4 Episode 5. Meanwhile, Dr. Fuentes has taken over the reins as the new medical director, and Max seems to be extremely troubled by her presence.
Also, Lauren's love for Leyla is slowly becoming an obsession, which will create a few problems for the duo. So continue reading ahead to discover what happens next in the fifth episode of New Amsterdam Season 4.
New Amsterdam Season 4 Episode 5 Preview: What Will Happen?
NBC has released the official synopsis and the promo video for the fifth episode titled "This Be The Verse." After working for years to create positive changes in the hospital, Max's dream seems to be falling out in front of his eyes. Further, Dr. Veronica Fuentes will make sure that Max feels the heat by disorienting his programs in New Amsterdam Season 4 Episode 5.
As per the synopsis, Veronica continues to instill her vision with new changes in the hospital. But, unfortunately, her focus is on increasing the financial capacity of the hospital and ignoring the needs of the patients. But, Max will be seen going out of his way to help a patient in need. Thus, the contradictory ideologies of the two will once again clash in the fifth episode.
Meanwhile, Reynolds is about to receive as big a setback as Lyn's husband pulls him from the surgery of his life. In the promo, Reynolds tells Lyn that her husband has found out about them having an affair. Thus, the incident could be a massive turning point with his position at the hospital in danger. Further, Dr. Helen and Iggy will deal with a complicated case in the fifth episode of New Amsterdam Season 4. And Dr. Bloom will have a tough time with some complications regarding her mother.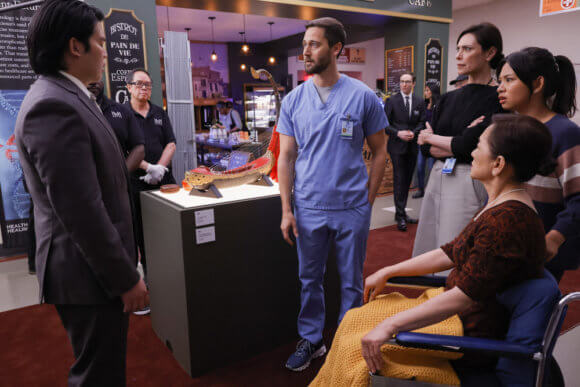 A Quick Recap!
In the fourth episode of New Amsterdam Season 4, we saw Dr. Fuentes creating some significant changes in the management and policies of the hospital. Unfortunately, she also threatened Max to flush out his initiatives to make positive changes at the hospital. While Max and Helen prepare for a new journey, the duo is unsure if it is the right time to leave with Veronica's introduction at the hospital. Meanwhile, Lauren is deeply obsessed with her resident Leyla. But her ability to accept her mistakes saves their relationship for now. Further, she asked for advice from Dr. Iggy to find a way to save her sinking relationship.
Meanwhile, in Episode 4, Karen gave extra responsibilities to Dr. Vernonica, and Max was not too happy about it. She mocked Max's attempt to focus on the unprivileged communities. Further, she instilled her plan to focus on the rich and powerful white people as clients. However, Max is still focused on his idea of building a grocery store in remote areas where people are robbed of simple privileges. At the same time, Lauren and Casey dealt with a critical diabetes patient named Domino.
Also, Floyd was worried about Kerry taking too many capsules to lighten her skin. Kerry's struggle with his skin color raises a racial focus in the episode. Thus, Floyd goes to Iggy to use his therapy skills to help Kerry. Meanwhile, Helen starts a breast exploration camp to diagnose early cancer cases. However, it all goes to waste when Karen shuts the campaign down in the fourth episode of New Amsterdam Season 4.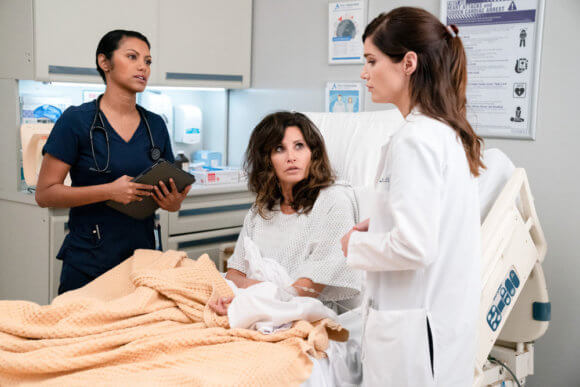 New Amsterdam Season 4 Episode 5: Premiere Date
The fifth episode of New Amsterdam Season 4 will air on October 19, 2021, at 10 p.m. ET. Each episode airs weekly on NBC with a runtime of around 45 minutes. Also, the fans can stream the latest episodes on NBC's website, Hulu TV, YouTube TV, and Fubo TV. So don't miss out on the newest episode and return for more updates.