While the filming for The Last Kingdom Season 5 has officially wrapped up, fans still have to wait for what comes next in Uhtred's story. However, while we were waiting, Uhtred star Alexander Dreymon gave a rough idea about the final season's filming and release date. Further, the series has been dropping plenty of clues. That tease a potential time jump where new allies and adversaries will form. Now, it remains to see how Uhtred battles with them.
The Last Kingdom Season 5: What Will Happen Next?
Lately, Uhtred and his lover Aethelflaed clashed over the Mercian throne. However, many believe that Aethelflaed's ally Aldhelm might take the role of Lord of Mercia in the next chapter. Since season 5 is an adaptation of "The Saxon Stories" 9th and 10th edition- "The Warriors Of The Storm" and "The Flame Bearer"-it will follow a time jump where the main characters will be in their 40s or 50s. As for Uhtred, he will find himself in a challenging situation.
He will face down the greatest enemy of all time and also suffer the greatest loss in the path of achieving his destiny. So indeed, the fifth season will see a lot of heartbreaking moments. Apart from Uhtred, season 5 will also focus on King Edward of Wessex kids, Aelfweard from his current marriage, and Aesthelstan from his previous marriage. Well, they are adults now and perhaps could battle for the throne.
Wolland- A New Threat
The official Instagram page recently shared an image of Jaakko Ohtonen, a Finnish actor who will helm the role of Wolland, a Danish warrior. "It's not about survival," the underneath quote says. Well, his arrival is an indication of a constant feud between the Danes and the Saxons. Now that Uhtred helped King Edward in the past season in protecting his land, Uhtred might go in front once again. Although Jaakko's character details have yet to reveal, it teased Wolland's arrival has "something deeper" than survival.
Has Production Concluded Yet?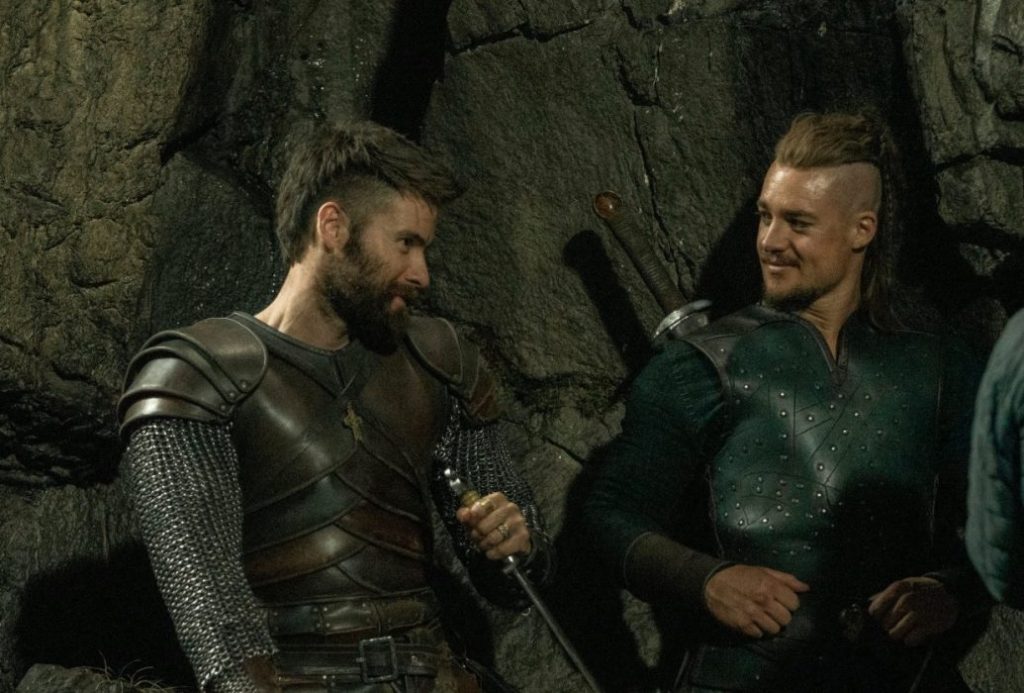 While filming the final season in Hungary in April 2021, Dreymon said that they are incredibly fortunate to undergo production considering the current circumstances (referring to the COVID-pandemic). However, he added that everyone is doing their work, and things are going well. "We hope to bring something special," Dreymon says. Shortly in June 2021, filming wrapped up, making a plausible end to this series.
The Last Kingdom Season 5: Who Will Be In The Cast?
Well, deeming the nature of the show, it's pretty impossible to expect the entire cast of the last season to return. But, Alexander Dreymon as Uhtred, Emily Cox as Brida, and Eliza Butterworth as Aelswith, Queen of England, will return. In addition, Eva Birthistle as Hild, Mark Rowley as Finan, and Cavan Clerkin as Father Pyrlig will also join. Additionally, Arnas Fedaravičius as Sihtric will join them too.
Further, Jeppe Beck Laursen as Haesten, James Northcote as Aldhelm, and Millie Brady as Princess Aethelflaed will return. Ewan Mitchell as Osferth, Adrian Schiller as Aethelhelm, the Elder, and Timothy Innes as Edward will return as well. Besides them, some faces will also join. Including Harry Gilby as Aethelstan, Patrick Robinson as Father Benedict, and Harry Anton as Bresal. Phia Saban as Aelfwynn and Sonya Cassidy as Eadgifu will also join.
The Last Kingdom Season 5: Release Date!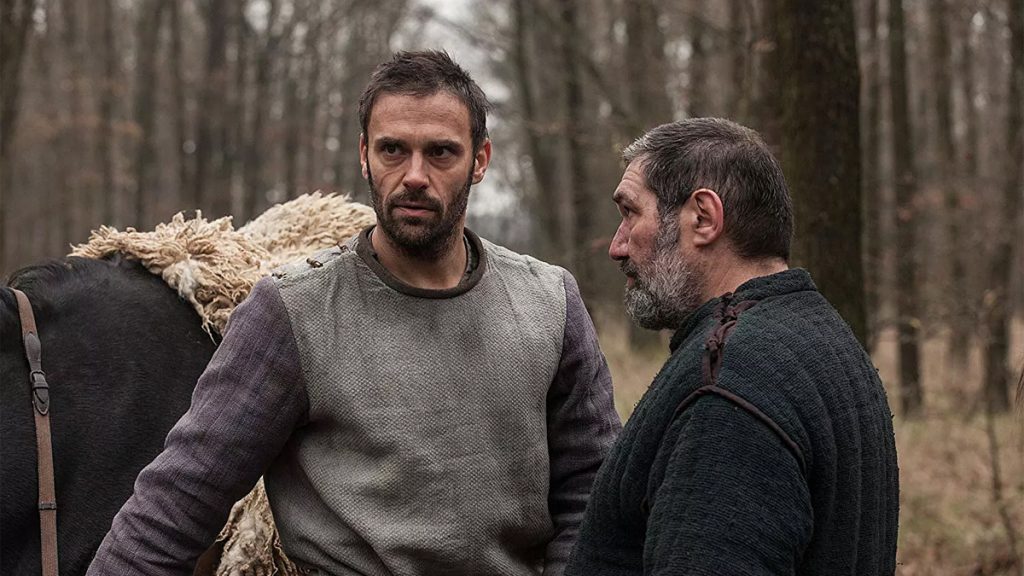 Currently, the series is in its post-production stage. So it might take a while to return to our screen. Since post-production work is a lengthy process. But, deeming the time it takes to premiere, we expect season 5 to return in mid-2022. Unlike BBC Two, Netflix won't take much time to bring our favorite show back.