TBS's highly acclaimed comedy series is returning for "The Last OG Season 4" in no time. And fans will see Tray, back in his natural self when the series returns for season 4. TBS announced the fourth season in October 2020. And, finally, fans will get to see the next season before the end of this month.
The Last OG follows an ex-con named Tray, who is released from prison after fifteen years for good behavior. However, when he returns to the old Brooklyn neighborhood, he finds that it has changed over the years. Moreover, his ex-girlfriend gets married to a man named Josh. After getting out of prison, Tray aims to turn his life around and become a better father with the help of Mullins and Cousin Bobby.
In the last season finale, Cousin Bobby was released from prison early than expected. But, when he came back, he was accused of being a snitch. Moreover, Tray was troubled by his new girlfriend's ex-husband, who is a cop. The cop also bullied him in the last episode of season 3.
The Last OG Season 4: What Will Happen?
The fourth season will kick off with the first episode titled "Staying Alive." The premiere episode will find Tray getting shot while getting mugged. He will end up in a coma after the incident. However, the prayers of his family will be answered when he wakes up and finds himself stuck in a wheelchair. 
In the trailer, we see the family rounded up at Tray's place. He makes a joke about eggs not being a snitch, possibly referring to Cousin Bobby. Next, we see Tray's children talking to him at the hospital after he gets shot. The children humorously comment that their mom was jealous that she wasn't the one who got to shoot Tray. Further, we see Tray trying to become a better human by supporting the community. It looks like the upcoming season will focus on family relationships. Tray's children are growing up into beautiful young adults. And Tray will be seen trying his best to look out for his family and become a better person as he intends.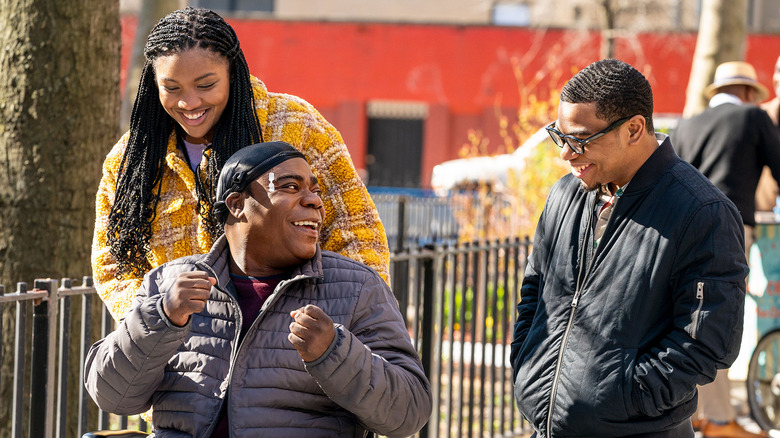 Further, fans will see some hilarious moments when Tray tries to keep an eye on his children. Thus, The Last OG Season 4 is expected to be the best season for the series. Tracy will also try to track down the man who shot him. Meanwhile, Jasmine will find herself doubting her relationship with Tray in the second episode.
Who Will Be In Cast?
The lead cast members returning for "The Last OG Season 4" are Tracy Morgan as Tray Baker, Tiffany Haddish as Shannon Birkeland, Allen Maldonado as Bobby Baker, and Ryan Gaul as Josh Birkeland. Moreover, Taylor Christian Mosby as Amira Birkeland, Sante Hoaglans as Shahzad, and Cedric the Entertainer as Miniard Mullins will join the cast. Further, some recurring actors, including Joel Marsh, Anna Maria Horsford, J.B. Smoove, Gino Vento, Derek Gaines, and a few more stars, will return for season 4.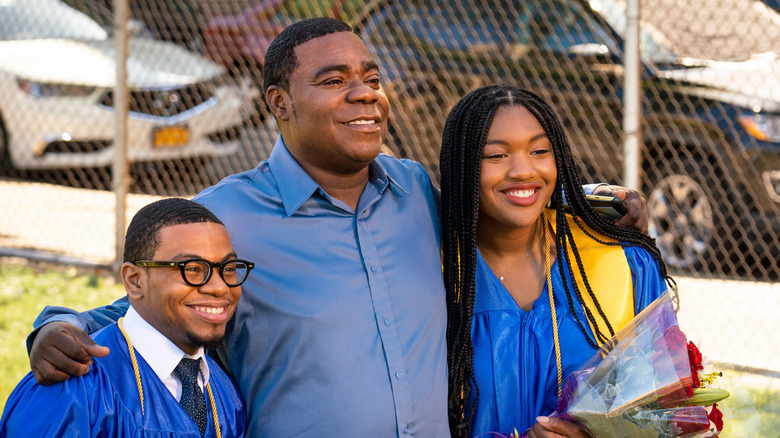 The Last OG Season 4: Premiere Date
TBS will premiere "The Last OG Season 4" on October 26, 2021, at 10:30 p.m. E.T. The show will release two back-to-back episodes on Tuesday. And, the rest eight episodes will air weekly on TBS. Fans can also be streamed by fans on DirecTV, Spectrum On Demand, and Vudu. So don't miss out on the two-episode premiere of season 4 and keep coming back for more recent updates.