The 118th unit faces some creepy and peculiar encounters in the sixth episode of 9-1-1 Season 5 Episode 6. The upcoming episode will focus on the existence of ghosts on the occasion of Halloween. In the previous episode, Buck was seen channeling his energy in work after Chimney went to look for Maddie. Meanwhile, he considered getting transferred from the 118th, as he blamed himself for Maddie's absence. 
Finally, Buck's emotions burst out on the new trainee Probie, as Buck was not impressed by his methods throughout the episode. However, Buck received a late-night call from his sister Maddie, who seemed to have calmed him down for now. So, continue reading ahead to learn all there is about the sixth episode of 9-1-1 Season 5.
9-1-1 Season 5 Episode 6 Precap: What Will Happen?
Fox has revealed the official synopsis and a promo of the sixth episode titled "Ghost Stories." In the upcoming episode, the 188th unit will encounter some unusual dispatch emergencies. They will race against time to save a man who is buried alive. The man claims to have been carjacked and shot. Further, the team will respond to another emergency called by a woman's roommate. And when they reach the spot, they will find that the woman does not have a roommate. The incident makes the woman think that her roommate is a ghost.
In the promo, Buck discusses the possibility of ghosts when Probie surprises him from behind. Further, someone from Hen's past is about to pay her a visit in the upcoming episode. Moreover, Harry's condition gets worse as he is still traumatized by Jeffrey. Athena and the family will be worried about Harry, as he will have nightmares about Jeffrey in 9-1-1 Season 5 Episode 6.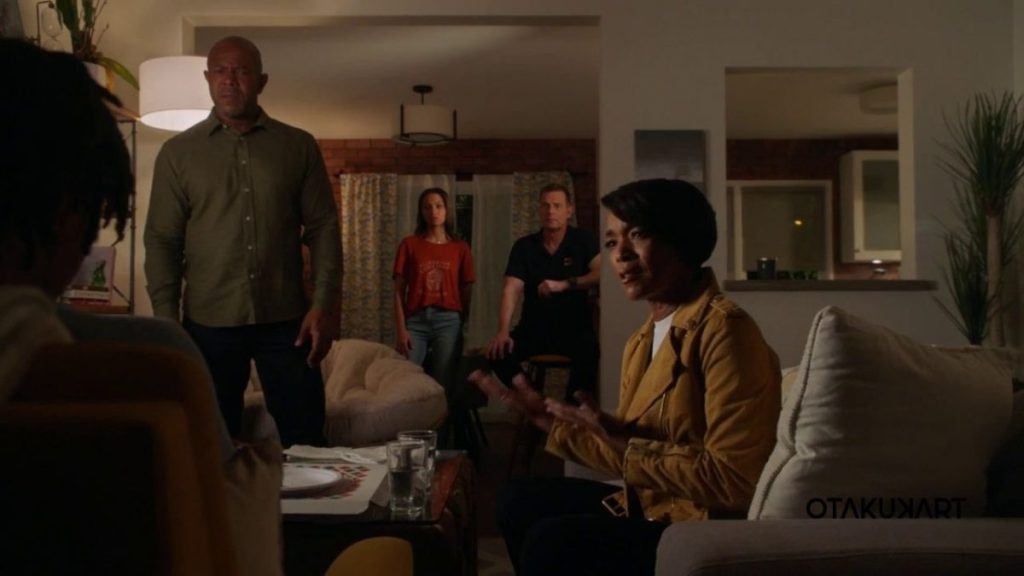 A Quick Recap!
The fifth episode, titled "Peer Pressure," focused on Buck's dilemma of leaving the firehouse. Buck's sister Maddie is still missing, and Chimney goes to look for her. Again, Buck blamed himself for everything that was happening with his loved ones. However, Probie became the victim of his emotions. He seemed to have a hard time working under Buck in his current mental state. He constantly pushed Probie to do better, and nothing seemed to impress him throughout 9-1-1 Season 5 Episode 5.
Next, the 118th was dispatched to attend to a man who suffered a chainsaw accident in the park. Buck and Probie went to handle the situation. However, Probie vomited seeing the condition of the man. Further, Buck suggested Probie stay focused. Because if they don't concentrate, people die. Next, the team was called upon to control a meth lab explosion in a chapel under a retirement community.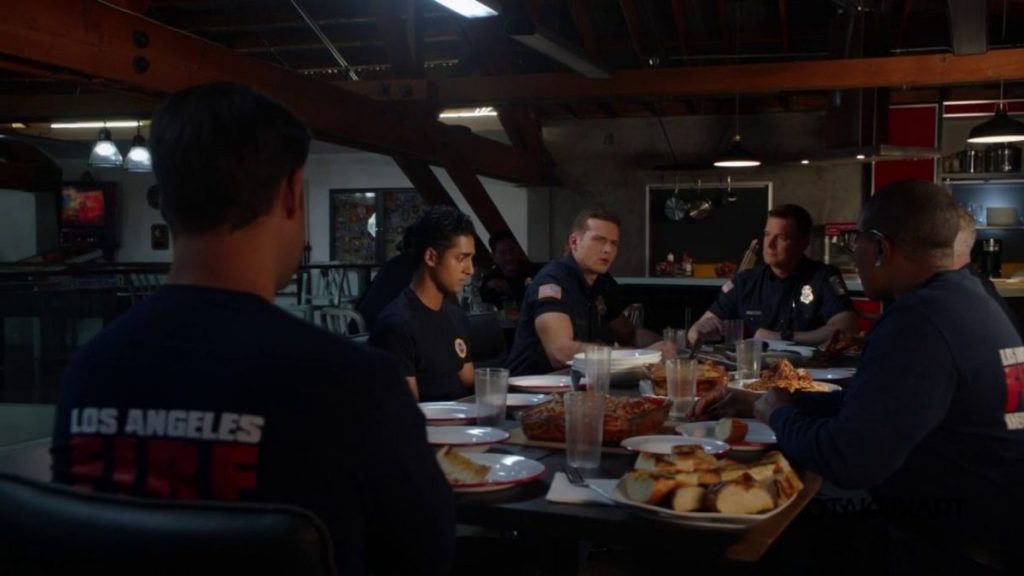 And seeing Probie work through the situation, Buck felt that Probie was ready to replace him at the firehouse. He then announced the news to the squad. But the team suggested him to reconsider and stop blaming himself for Maddie. Later, Buck received a late-night call from Maddie. She told Buck she was fine but needed time to think before she comes back.
Meanwhile, in 9-1-1 Season 5 Episode 5, Harry is still haunted by Jeffrey. Angela asked Harry to tell them about the kidnapping. However, the kid responded by blaming Micheal and Athena for not being there for him. He further said that Jeffrey was right about Angela caring more about her job than her son. But Angela got furious, which made Micheal very upset. Meanwhile, May managed to help a suicidal teen amid Claudette trying to jeopardize her work.
9-1-1 Season 5 Episode 6: Release Date
The sixth episode of 9-1-1 Season 5 will air on November 1, 2021. Fox airs each new episode weekly on Mondays at 8:00 p.m. ET. The current season will feature 18 episodes, with each one having a runtime of around 45 minutes. In addition, fans can also watch the latest episodes on Fubo TV, YouTube TV, Disney+, and Hulu Live. So don't miss out on the sixth episode and return for more recent updates about your favorite shows.