Richard Kevin Harrison, famous as Rick Harrison, stepped into stardom through the History channel's reality show Pawn Stars. The series chronicles the day-to-day affairs at the World Famous Gold & Silver Pawn Shop, a family business in Las Vegas, Nevada. The Harrison family business has been afloat since the late 80s. It was started by Rick and his late father, Richard Benjamin "The Old Man" Harrison. Now it is run by Rick, his son Corey, and Corey's childhood pal Austin "Chumlee" Russell.
Besides, Rick Harrison has an exciting history of business. While helping his father at the formative years of their Pawn Show, Rick often repossessed cars as a part of his side hustle. Thus with his side hustle and knowledge, he put his business wit into making the Pawn Shop successful that now made him a millionaire. Well, moving on here is the gist of how he has grown his net worth from four-figure to $9 million.
Modest Start!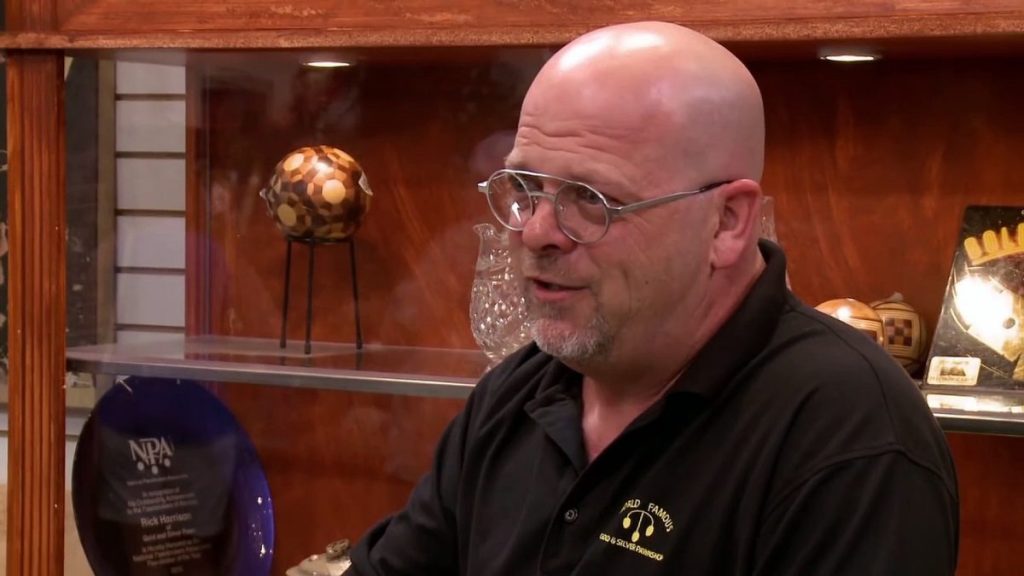 Just like every entrepreneur, Rick also had a modest start. Born in Lexington, North Carolina, on March 22, 1965, Rick dropped out of middle school to start his first business: selling ersatz Gucci bags. Well, his gut wasn't wrong after all as he earned an approx $2000 per week. But unfortunately, the Harrison family moved from Carolina to Las Vegas in April 1981, which led to a fresh start for his business.
Side Hustle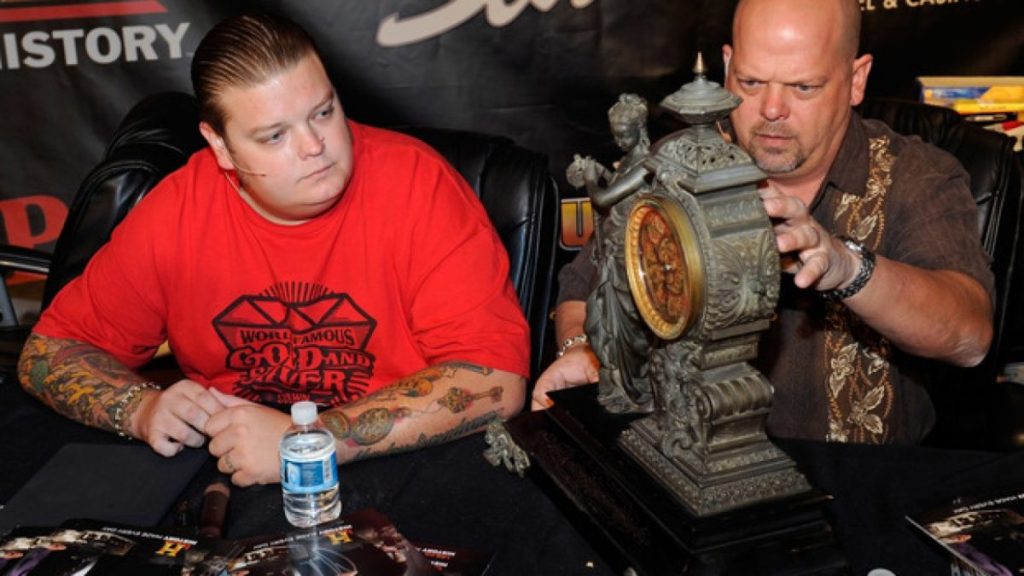 Soon after their relocation, the family opened a secondhand store, the original Gold & Silver Coin Shop, in 1981 on Las Vegas Boulevard. At daytime Rick co-worked with his father to boost their family business. But as it wasn't making much, he sought another source of income during the night. So after closing it in the evenings, Rick repossessed cars at night. However, soon after five years, the store shifted to a much bigger space in downtown Las Vegas.
But unfortunately, the Harrisons lost their lease, which later made them shift to a new commercial building in Boulevard. The family always yearned to turn the coin shop into a pawnshop. But due to the Las Vegas law dating back to 1955, it was pretty impossible to issue a new license for their pawnshop. Fortunately, Harrison's tireless efforts granted them their pawn license back in 1989. In the same year, the father-son dynamic opened their Gold & Silver Pawn Shop.
First Step To The Reality Show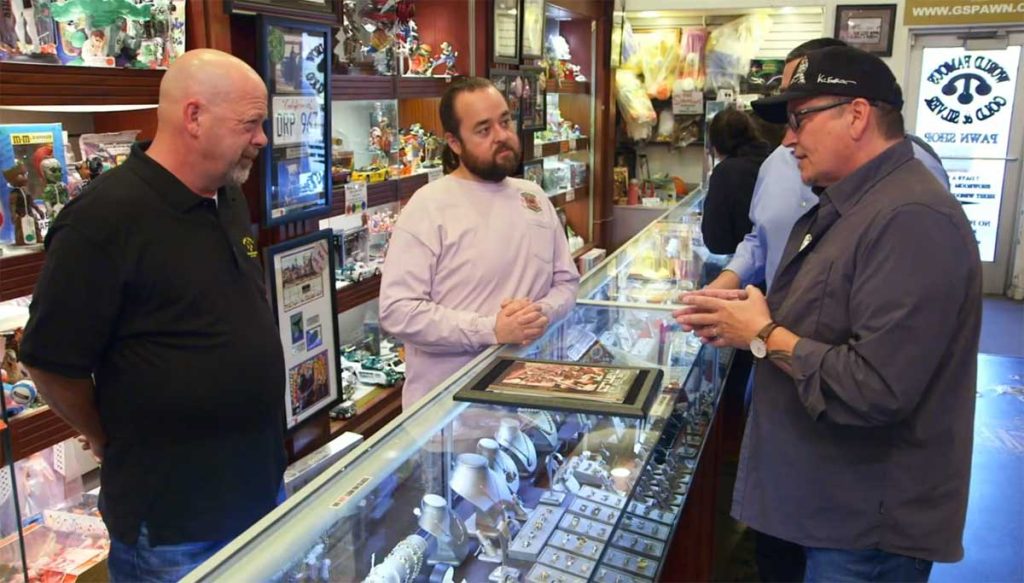 In 2003, Harrison's Gold & Silver Pawn Shop for the first time featured on Comedy Central's Insomniac with Dave Attell. Soon after Rick's feature, he had urged to start his reality show. However, his plans didn't pull off well. But after a few years and with Brent Montgomery's help, Rick and his team made a feasible opening in Pawn Stars in 2008, which is now the most popular show on History Channel. The reality tv show has majorly contributed to raising Rick Harrison's net worth.
Other TV Debut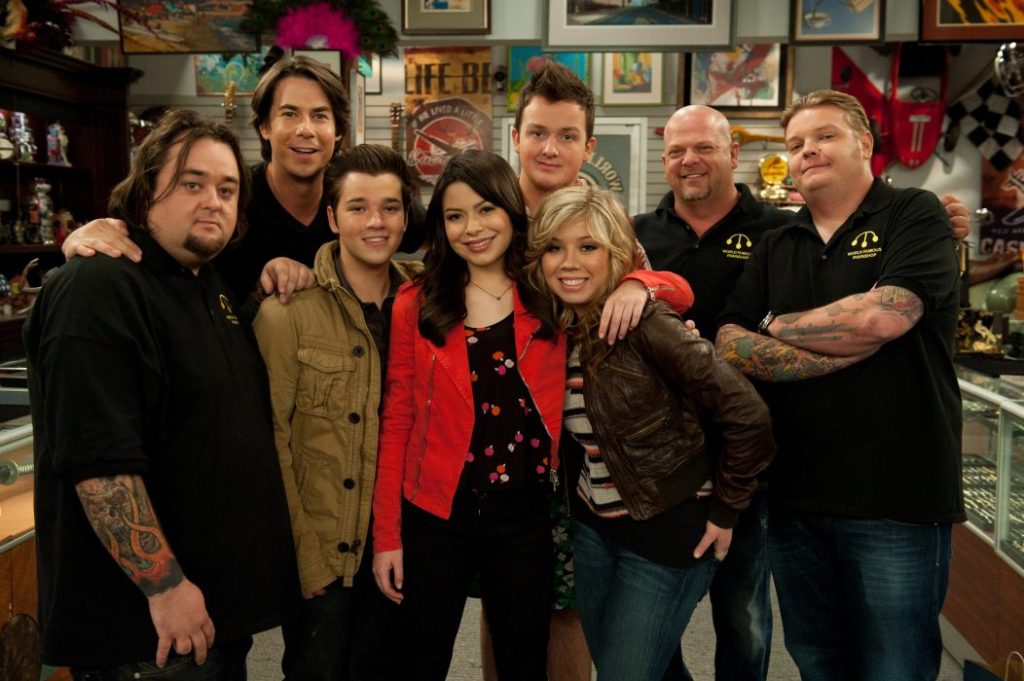 Besides Pawn Stars, Rick Harrison has also made his debut in other popular TV shows. Back in 2012, Rick, alongside Corey and Chumlee, appeared as themselves on an episode of Nickelodeon's iCarly. Shortly after this, Rick appeared in another popular TV show within the same timeframe. But this time, he appeared as an antique store owner in an episode of ABC's The Middle.
Rick's Best Seller Memoir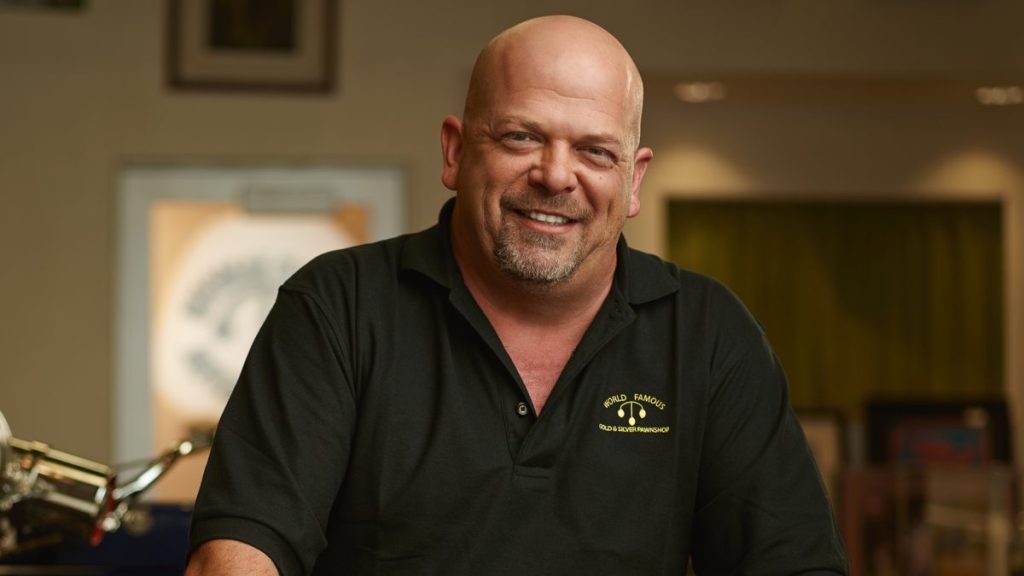 Following his success on Pawn Stars, Rick shortly added another income stream. Back in 2011, he published his first book, a memoir. "License To Pawn: Deals, Steals, And My Life At The Gold $ Silver," his autobiography title. And within two weeks after his book publication, it became the 22nd Best Seller book on The New York Times Best Seller list.
Real Estate: The Pawn Plaza
Not only Harrison owes a Pawn Shop, but a few years back, Rick opened a real estate, The Pawn Plaza, right next to his Gold & Silver Pawn Shop. While The Pawn Plaza is just a two-story building, it is the center of restaurants and several attractive retail shops. Some of them are Gus Dean's Ice Cream, Chumlee's candy shop, BLVD Coffee, OffMane Street Salon, and Rick's Rolling Smoke BBQ.
Endorsements And Speaking Engagements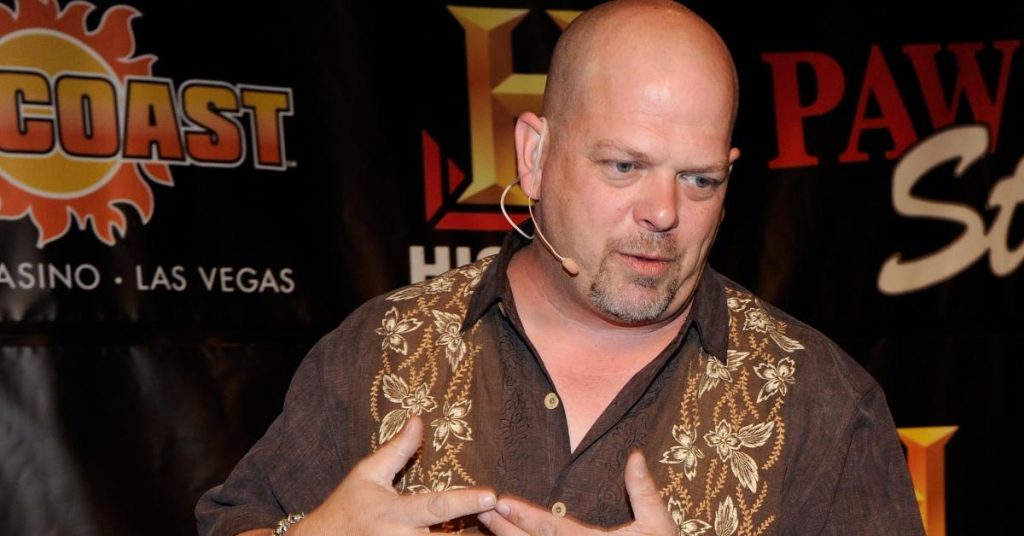 After becoming a famous face, Rick started endorsing different products way back in 2014. Before appearing in a TV commercial ad promoting the band, he was an ambassador of Micro Touch One Razor in 2014. In the same year, he announced his following endorsement- Amarin's Omega-3 Vascepa brand Rx drug. That later lead him to gain more followers.
Meanwhile, in the pre-COVID era, Rick once again found another way to boost his income. He started bringing more cheques in through his speaking engagements. As per the Speaker Booking Agency, to book Rick, an organizer has at least to spend $20,000 to $30,000 per gig. Even Rick has a variable rate card for his virtual events. So naturally, all these endorsements, tv shows, real estate growth have escalated Harrison's net worth to the core.
A Game Show
While fans know Rick as a person with a keen eye for antiques, "The Rick Harrison Collection" comes out as a new gig in his career. Well, it's quite different from pawning as at the gallery, the interesting collectors can explore and purchase unique pieces. The store opened in 2019 in The Venetian Resort, Las Vegas. Even it has extended Harrison wings with a popular game show on History Channel.